Israeli Military Criticized For Appointing Rabbi Accused of Condoning Rape by Soldiers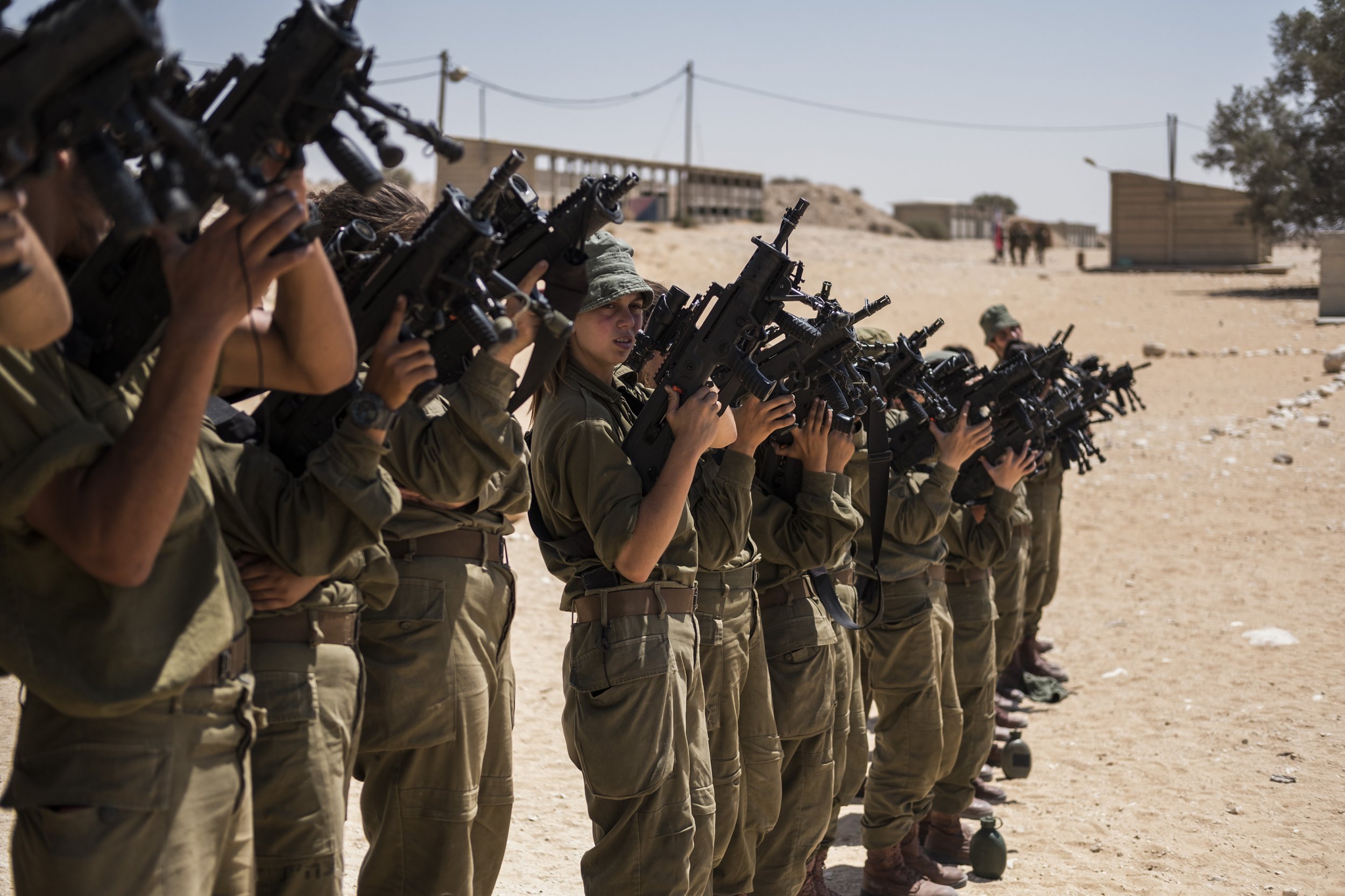 Women's rights groups and female lawmakers have criticized Israel's military for its appointment of a new chief rabbi who previously appeared to condone rape during wartime.
Rabbi Colonel Eyal Karim, appointed to the Israeli military's top religious position on Monday by Chief of Staff Gadi Eisenkot, appeared in 2002 to permit the rape of enemy, non-Jewish females in war situations in order to boost morale.
The 59-year-old was responding to a question on the religious website Kipa. He was asked if soldiers were permitted under ancient religious laws in the Torah to rape women during war.
According to a translation by Israeli news site Ynet, Karim said that to maintain fitness of the military and the soldiers' morale, it would be allowed to "breach" the walls of modesty and "satisfy the evil inclination by lying with attractive Gentile women against their will, out of consideration for the difficulties faced by the soldiers and for overall success."
When his comments surfaced in 2012, causing a firestorm of criticism, Karim attempted to clarify his position and his comments, saying that they were taken out of context and that rape should be outlawed "in any situation."
He said: "Obviously, in our times, when the world has advanced to a level of morality in which one does not marry captives, one must not perform this act, which is also entirely against the army's values and orders."
His retraction has done little to stop his critics, however. Zehava Galon, leader of the country's Meretz party, said that Karim was "not suitable to represent Jewish morality in any way whatsoever" and said that Prime Minister Benjamin Netanyahu should step in to prevent his appointment.
She added: "His appalling, racist and violent statement makes women fair game."
Another prominent female voice in the Israeli parliament, also known as the Knesset, slammed Karim's appointment. "Colonel Karim's ruling on permitting raping non-Jewish women is similar to the fatwa of a murderous organization that's not so far from Israel's borders," said Aida Touma-Sliman of Israel's third-largest party, the Joint Arab List, and head of the Israeli parliament's Committee on the Status of Women and Gender Equality.
But the Israeli military, in which thousands of women serve alongside men, defended his comments as misinterpreted. "Rabbi Karim has never written, said or even thought that an Israeli soldier is permitted to sexually assault a woman in war, and anyone who interprets his words otherwise is completely mistaken," a spokesman said.