Donald Trump Wanted Ivanka, Kushner out of White House—They 'Didn't Know How to Play the Game,' Book Says
President Donald Trump reportedly wanted daughter Ivanka Trump and son-in-law Jared Kushner bounced out of the White House and sent back to New York because of the bad press they generated, according to a new book written by the journalist Vicky Ward.
Kushner Inc., which will be published next week, claims the president asked his then–chief of staff, John Kelly, to remove the power couple from Washington, D.C., complaining that they "didn't know how to play the game."
But the president's desire to remove the two from the circles of power came and went in waves, according to a review of the book in The New York Times. When Kelly joined the administration in the summer of 2017, the president was reportedly frustrated with Ivanka Trump and Kushner.
"Get rid of my kids. Get them back to New York," the president told Kelly, according to Ward. But Kelly told him it would be hard to dislodge the pair, who since the early days of the campaign had been some of the most influential members of the president's inner circle.
Newsweek subscription offers >
Ward's book describes the behind-the-scenes strategy, maneuvers and power struggles that have seen Ivanka Trump and Kushner outlast any of their inter-administration rivals, leaving them in a prominent position after two tumultuous years of the Trump administration. Ward spoke with 220 people—many of whom would only speak anonymously—over two years to craft the book.
Though Ivanka Trump and Kushner had been painted as moderating, centrist influences on an extreme president, Ward argues the couple were themselves keen on breaking protocol, using their influence with the president to further their own ambitions and encourage some of his worst instincts.
Former top economic adviser Gary Cohn, for example, went to Ivanka Trump when he was considering resigning over the president's response to the Unite the Right rally in Charlottesville, Virginia, in 2017. Despite the deadly violence, public anti-Semitism and racism on show from assembled neo-Nazi and white supremacist groups, the president blamed "both sides" for the tragic outcome.
Cohn went to Ivanka Trump to voice his objections, but according to Ward's book was dismayed with her response. "My dad's not a racist; he didn't mean any of it," she told Cohn, according to the book, about her father's failure to condemn the white supremacists. "That's not what he said," she continued.
Newsweek subscription offers >
Though a statement sent to the Times by Cohn said he "worked well" with the pair and they "continue to be friends to this day," Ward suggested his opinion of them was irreparably damaged by Ivanka Trump's intransigence.
The pair also apparently tried to exert control over the State Department, and decide who could travel on funded trips. Citing a source within the department, Ward wrote that Ivanka Trump submitted inappropriate requests to travel on Air Force planes, and that the couple would invite Treasury Secretary Steven Mnuchin on trips to secure access to aircraft—and sidestep former Secretary of State Rex Tillerson's efforts to stop them.
Peter Mirijanian, a spokesperson for Kushner's lawyer Abbe Lowell, told the Times the book is one of "fiction rather than any serious attempt to get the facts. Correcting everything wrong would take too long and be pointless."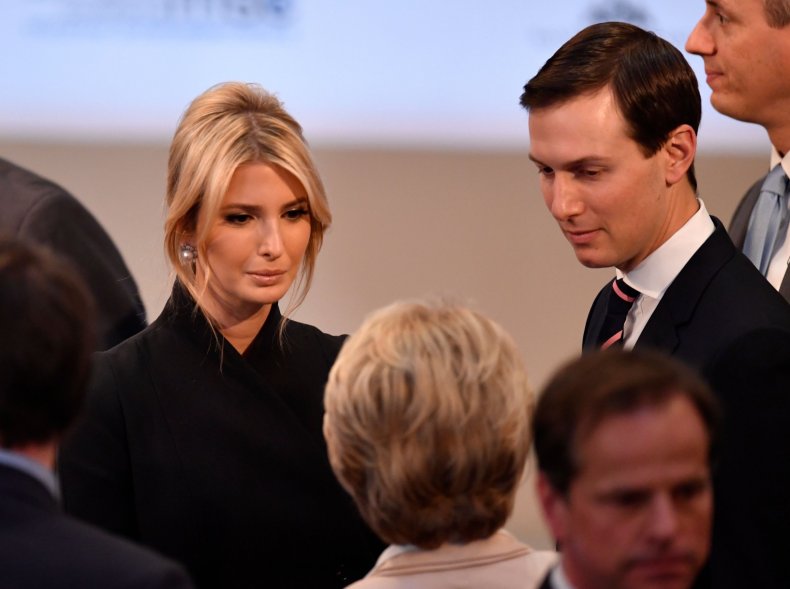 Donald Trump Wanted Ivanka, Kushner out of White House—They 'Didn't Know How to Play the Game,' Book Says | U.S.