Ivanka Trump Is A K-Pop Fan After the Winter Olympics, Now Follows EXO And CL On Twitter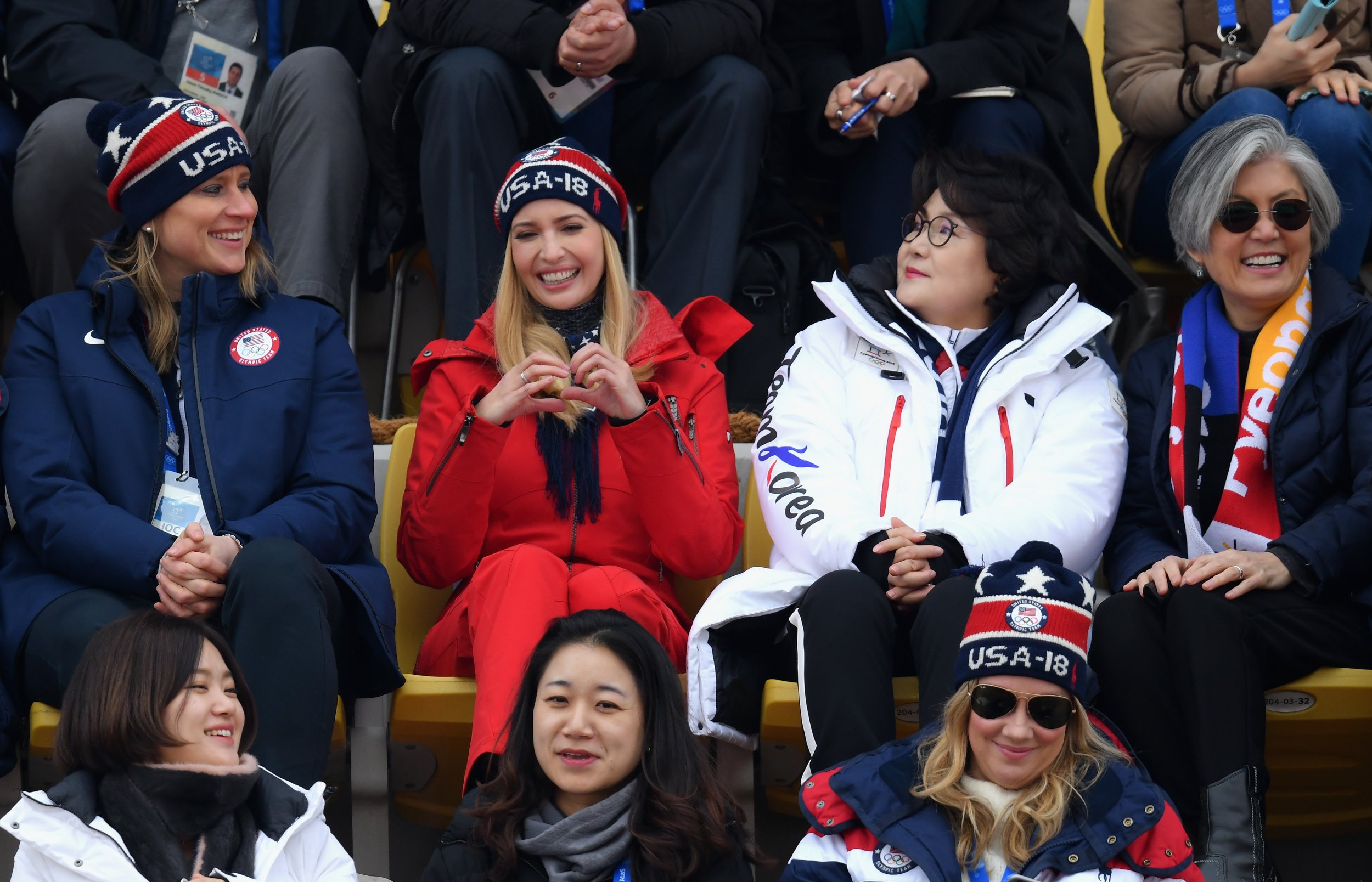 The president sent his daughter Ivanka Trump to the PyeongChang Winter Olympics to cheer on American athletes and bolster bonds between the U.S. and South Korea. She came back to America a K-pop fan.
Related: Why Chinese Social Media Loves President Trump And Ivanka During Asia Trip
It was apparent in her tweet Sunday from the Games' closing ceremony. The first daughter wrote that the ceremony "was an amazing tribute to all those that competed at #PyeongChang2018!" and attached four photos, the last of which was a picture of herself with South Korean President Moon Jae-in and his wife, along with K-pop sensations EXO and CL who performed at the event.
In that photo, Trump joined the singers in the signature Korean "finger heart" gesture of crossing the thumb and index finger in the shape of a heart.
Trump reportedly asked Moon to introduce her to the artists and told EXO, "My children are your huge fans. I can't believe I'm meeting you." The Seoul-based boy group prepared gifts for Trump's three children and told her they would invite her family to their show in the U.S., according to The Korea Times.
That wasn't the end of her fangirling. Trump, who has 5.45 million followers and follows about 1,100 accounts, followed CL and EXO on Twitter, possibly that same day, according to the Trump family tracking bot @TrumpsAlert.

Lee Chae-rin, a South Korean singer and rapper who goes by her stage name CL, returned the love, adding Trump to the list of about 260 accounts she follows. EXO only follows two accounts and they're not Trump or CL, but tweeted that it was "a great pleasure" to meet Trump. "Thank you very much for your love and support for K-POP and EXO!" the group added to the president's eldest daughter.
While enjoying dinner on her first day in South Korea last week, Trump reportedly told Moon that she introduced her kids to K-pop and that they have had dance parties every day since. The first daughter is also reported to have said that she would teach her children Korean so they could one day sing in front of South Korea's presidential couple.