Jada Pinkett Smith Quote From 1997 Raises Questions About Couple's Prenup
Jada Pinkett Smith once said that Will Smith declined to sign a prenuptial agreement, despite her insisting that she would "sign anything."
The couple's unorthodox marriage has made headlines for years but the recent Oscars slap has seen it scrutinized even further, with rumors that they are headed for divorce circulating on social media.
The pair have been one of Hollywood's most famous couples for decades after tying the knot in 1997 and have been making endless headlines since Smith slapped Chris Rock onstage at the Oscars in reaction to a joke he had made about Pinkett Smith's shaved head.
In a newspaper article from the year before they walked down the aisle, Pinkett Smith opened up about a prenup, or rather their decision not to have one.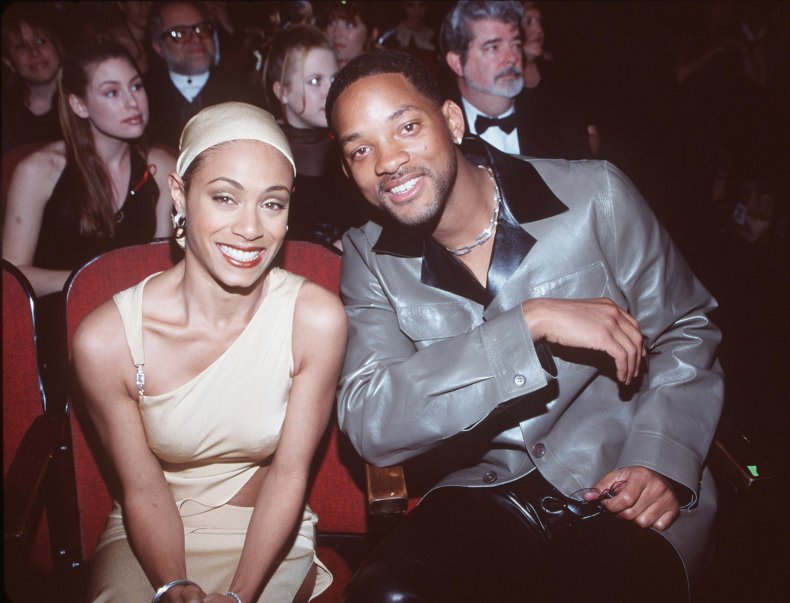 "Someone actually had the nerve to ask if I'm signing a prenuptial agreement," Pinkett Smith told the Chicago Sun-Times, per Jet Magazine.
The actress said she found the question humorous and called her then-husband to be "very generous."
"I had to laugh because Will is a very generous guy and we love each other… Actually, I've told Will, 'You can make up any prenuptial agreement you and your accountant want,'" she said.
"I'll sign anything. Will is a great human being. He's like, 'Let's not do a prenup.'"
The couple faced break-up rumors back in 2018 when Pinkett Smith admitted to having a romantic relationship she famously dubbed an "entanglement" with musician August Alsina.
At the time, Pinkett-Smith confirmed that she and her husband were "family" and would not be splitting, though they had separated in the past.
"Here's the thing about Will and I, we are family, that's never going down. It's just not," she said on Sway In The Morning in June 2018. "Take out all that whole marriage, relationship crap at the end of the day, what Will and I are family, I am going to hold him down."
Similarly, back in 2006, Smith said that divorce was not on the cards for the couple.
"Divorce can't be an option. With Jada, I stood up in front of God and said, 'Til death do us part,'" he told MTV News in 2006. "So there are two possible outcomes. One, we are going to be together 'til death, or two, I am dead."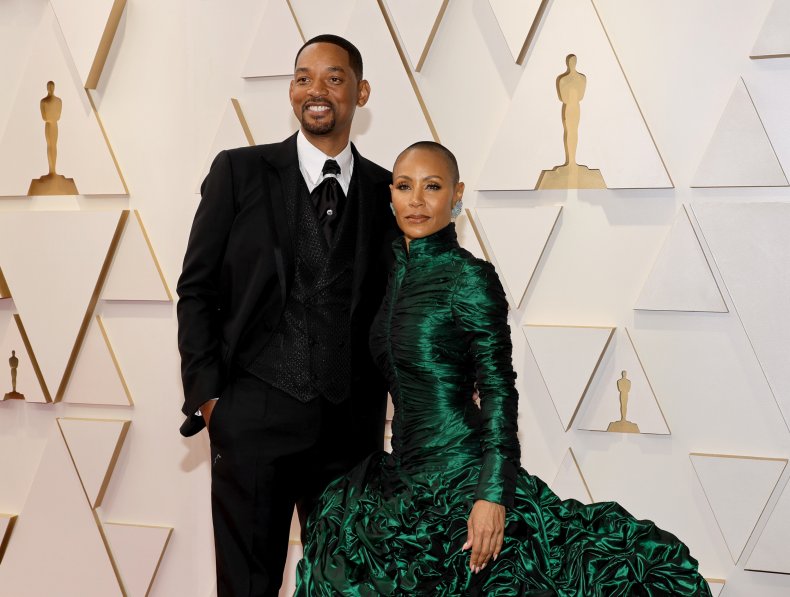 In November 2021, Smith said during a GQ interview that "Jada never believed in conventional marriage… Jada had family members that had an unconventional relationship. So she grew up in a way that was very different than how I grew up."
"Marriage for us can't be a prison. And I don't suggest our road for anybody. I don't suggest this road for anybody. But the experiences that the freedoms that we've given one another and the unconditional support, to me, is the highest definition of love," he added.
Interestingly, during an episode of Pinkett Smith's talk show Red Table Talk, released on October 22, 2018, the actress openly admitted that she "never agreed with the construct of marriage" and still doesn't.
"I was under so much pressure, being a young actress, being young and pregnant," Pinkett Smith added. "I didn't know what to do, but I just knew I never wanted to be married."
Pinkett Smith confirmed that the Oscars slap will be discussed on Red Table Talk and said that her family has been focused on "healing."
A message displayed at the top of the season premiere episode on Facebook read: "Considering all that has happened in that last few weeks, the Smith family has been focusing on deep healing