Jameka Evans Says She Was Fired for Being Gay. SCOTUS Has Refused to Hear Her Case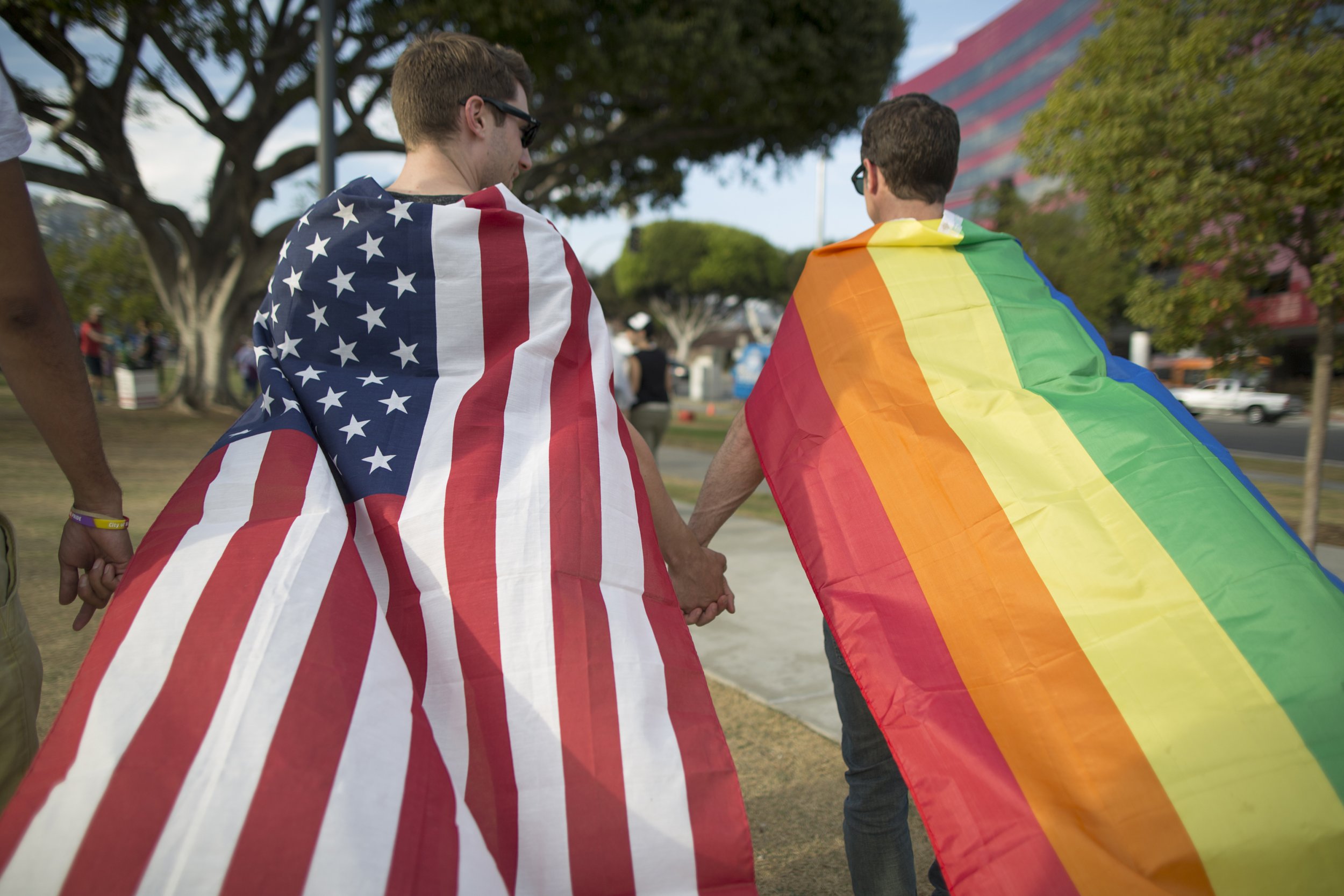 The U.S. Supreme Court announced Monday that it will not hear the case of a Georgia woman who says she was fired from her job because she's a lesbian.
In 2015, Jameka Evans was fired from her job as a security guard at Georgia Regional Hospital in Savannah. She says it's because she's gay and doesn't conform to gender norms. So she filed a lawsuit against the hospital in April 2015.
Evans and Lambda Legal, an LGBT nonprofit representing her case, say the termination violated Title VII of the 1964 Civil Rights Act, which prohibits discrimination on the basis of sex, race, color, national origin and religion.
The Supreme Court was expected to hear her case, or a similar one, because federal appeals courts are split on whether Title VII also protects individuals on the basis of sexual orientation and gender identity. But in yet another temporary setback for LGBT rights, the court won't consider it.
"By refusing to hear this important case, the Supreme Court is delaying the inevitable fix and leaving the civil rights of LGBT people to be inconsistently applied according to conflicting rulings by circuit courts," Sarah Warbelow, Human Rights Campaign legal director, told Newsweek in an email. "This further underscores the need for Congress to pass the Equality Act to provide consistent and explicit non-discrimination protections for LGBTQ people across all civil rights laws."
That leaves Evans with two split rulings: the 11th Circuit Court of Appeals decision, which upheld her firing, and the Seventh Circuit appeals court, which ruled that the termination wasn't lawful. And, of course, politics are involved.
When the case was heard in the 11th Circuit, one of President Donald Trump's past considerations for a Supreme Court nomination, Judge William Pryor, ruled that the fight should be taken to Congress since they haven't made "sexual orientation a protected class."
At the Seventh Circuit appeals court, one of former President Barack Obama's past considerations for the Supreme Court, Judge Diane Wood, ruled that "it is actually impossible to discriminate on the basis of sexual orientation without discriminating on the basis of sex."
There's another opportunity for the Supreme Court to hear an LGBT workplace discrimination case soon, though. There's a pending case in the Second Circuit appeals court in which a New York skydiving instructor said he was fired because he's gay.
LGBT rights groups are pushing for these cases to be heard as soon as possible, Anthony Kreis, a professor at Chicago-Kent College of Law, told NBC News.
"If Justice Kennedy leaves the Court and retires, the chances of success for these types of sex-discrimination claims at the Supreme Court diminishes significantly," Kreis said. "That might shut down this avenue for the foreseeable future."
That's because Kennedy, a conservative judge, is a swing vote on LGBT issues.
The court is currently considering a major gay rights case that centers on Jack Phillips, owner of the Colorado-based Masterpiece Cakeshop, who refused to make a cake for a same-sex wedding.