Jamie Lynn Spears is facing backlash today ahead of her Good Morning America interview airing, as many Britney Spears fans say her estranged sister does not deserve the platform.
The younger Spears sibling, 30, sat down with ABC's Juju Chang for an interview about her upcoming memoir and her family.
The feature is set to air on Wednesday morning and a promo shows a tearful Jamie Lynn Spears declaring her love for her sister but saying that things are "complicated" between them.
The Zoey 101 star is releasing a book titled Things I Should Have Said.
While Britney Spears' conservatorship ordeal may be over, the pop star has been incredibly vocal about the role she believes her family played in oppressing her personal freedoms over the past 13 years.
"Britney has openly said she wants to see her entire family in jail for the atrocities they've committed against her, including Jamie Lynn. Giving an abuser like this any sort of platform to peddle a book is not the move, @GMA," tweeted singer Simon Curtis.
While another person added: "jamie lynn was complicit in the abuse of her sister and GMA have rewarded her with a prime interview slot to promote her book."
"Jamie Lynn Spears using Britney Spears name AGAIN for promotion and her own self gain," said another.
Actor Daniel Preda tweeted: "If Jamie Lynn had an ounce of respect left for Britney, she would NOT use her sister for more publicity to sell this book she didn't write. Embarrassing until the end. And you too, GMA. Shameful."
Newsweek has reached out to Jamie Lynn Spears' representatives for comment.
In June 2021, the "Overprotected" hitmaker gave a damning testimony in court where she accused her family of "conservatorship abuse" and has called her sister out on social media several times.
Fans have questioned why Jamie Lynn Spears did not speak out sooner as her older sister spoke of her suffering while under the conservatorship and that she in fact benefitted financially from her sister's earnings. The actress has also received death threats.
"The only reason I haven't [spoken out] before is because I felt like until my sister could speak for herself and say what she felt she needed to say publicly, it wasn't my place, and it wasn't the right thing to do," Jamie Lynn Spears said on Instagram after her sister's testimony in June.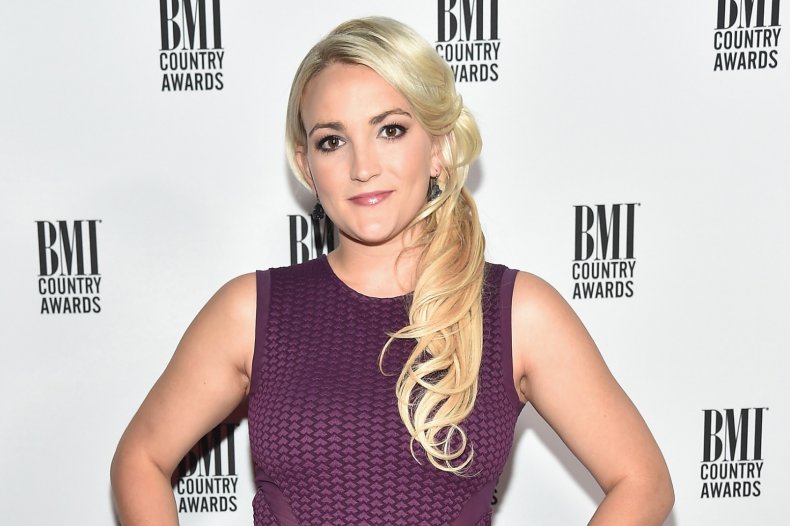 "But now that she's very clearly spoken... I feel like I can follow her lead and say what I feel I need to say. I've made a very conscious choice in my life to only participate in her life as her sister," Jamie Lynn Spears said.
"Maybe I didn't support her the way the public would like me to, with a hashtag on a public platform. But I can assure you I have supported my sister long before there was a hashtag. And, I'll support her long after."
Britney Spears has now taken an apparent swipe at her sister's Good Morning America interview.
Taking to Instagram, the 40-year-old shared a photo of a typewriter with the caption: "Shall I start from THE BEGINNING???" in an apparent dig at her sister's book and accompanying interview.