Jamie Lynn Spears has spoken out about her "complicated" relationship with her older sister, Britney Spears, in an interview set to air on Wednesday.
The rift between the famous siblings became apparent over the past year, as "Toxic" singer Britney Spears publicly criticized her sister—as well as both her parents—in numerous Instagram posts during her conservatorship battle.
And as she promotes her new book, Things I Should Have Said, the younger Spears sister has sat down for an interview with ABC News journalist JuJu Chang, breaking down in tears as she finally discussed the state of their relationship.
In a short teaser of the interview, which is set to air on Good Morning America, the former Zoey 101 star is seen getting emotional as she said: "I love my sister."
"But things have gotten complicated?" Nightline anchor Chang inquired, prompting the mother of two to respond: "I guess so."
The snippet appeared to show that the true nature of their bad blood would be explored, as Chang asked: "What has caused this rift between you?"
While viewers will have to wait for Jamie Lynn Spears' answer, her pop superstar sister has been notably forthcoming in posts about her family.
Back in October, after Jamie Lynn Spears debuted the cover for her upcoming book, Britney Spears appeared to take a swipe at her sister's literary project.
Taking to Instagram, the star wrote, in part: "Psssssss also great news ... I'm thinking of releasing a book 📚 next year 😜 but I'm having issues coming up with a title so maybe my fans could help !!!!
"Option #1 ... "S***, I really don't know" Option #2 ... "I really care what people think" 😂🙄🤷🏼‍♀️ !!!!" What do you guys think 🤔🤔🤔 ????"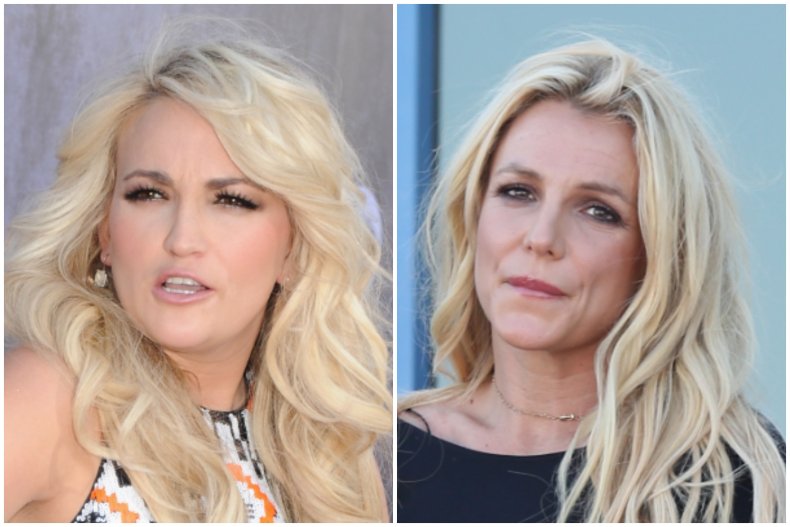 It was revealed last year that Jamie Lynn Spears' book was set to be named I Must Confess: Family, Fame, and Figuring It Out. The working title proved controversial, as it drew a line from Britney Spears' smash hit debut "... Baby One More Time."
After an outcry from fans of Britney Spears, a mental health charity, to whom Jamie Lynn Spears had planned to donate proceeds from her book, rejected her offer.
In an excerpt from the book, shared by People in November, Jamie Lynn Spears wrote that her parents, Jamie Spears and Lynne Spears, made her hide her teen pregnancy from Britney Spears back in 2007.
Back in July, Britney Spears called out her sibling for performing her song, "Till the World Ends," at the 2017 Radio Disney Music Awards.
"I don't like that my sister showed up at an awards show and performed MY SONGS to remixes !!!!! My so-called support system hurt me deeply !!!! This conservatorship killed my dreams," she wrote on Instagram.
Jamie Lynn Spears later took to her own Instagram account to share a mirror selfie, which showed her posing in a red ensemble.
"May the peace of the Lord be with you, and your spirit," she stated in her original caption. The caption was later edited to emojis.
Appearing to respond, Britney Spears wrote alongside a video of herself dancing: "May the Lord wrap your mean a** up in joy today .... PS RED !!!!! Pssss ... this is Bad Guy part 2 ... same song new dance ... if you don't like it ... don't watch it !!!!!"
Jamie Lynn Spears had faced criticism from her sister's fans last summer for not publicly speaking out in support of the star as she fought to be released from her controversial conservatorship.
Speaking on Instagram in June, Jamie Lynn Spears said: "I don't care if she wants to run away to a rainforest and have a zillion babies in the middle of nowhere, or if she wants to come back and dominate the world like she has so many times before. Because I have nothing to gain or lose either way.
"This situation does not affect me either way because I'm only her sister who's only concerned about her happiness. I've made a very conscious choice in my life to only participate in her life as her sister and an aunt to her boys."
She added: "Maybe I didn't support her the way the public would like me to with a hashtag on a public platform, but I can assure you that I've supported my sister long before there was a hashtag, and I'll support her long after."