Jamie Lynn Spears Unveils Texts Sent to Britney During Conservatorship Battle
Jamie Lynn Spears has unveiled text messages she says she sent to her sister, Britney Spears, to help her during her conservatorship battle.
The Spears sisters have been locked in a public war of words over the past several days, over claims made by Jamie Lynn Spears, 30, about her older sister, 40, as the former promotes her new memoir, Things I Should Have Said.
After facing criticism from Britney Spears' fans—and the singer herself—for purportedly not supporting the star as she fought to be released from her conservatorship, the younger Spears sister has shared evidence that she believes clears her name.
During the second and final part of her interview on the Call Her Daddy podcast, Jamie Lynn Spears stated that she made moves to get her sister out of her conservatorship when the two took an undated trip to Hawaii with their children.
"We were able to spend some sister time [in Hawaii]," she told podcast host Alexandra Cooper. "It was just us and the kids, and she, obviously, had her security and her assistant.
"We talked a lot, and she expressed to me she wasn't happy with her situation. It's one thing to not be happy with your situation, but you have to express that to people around you, so I did a little bit of digging myself as far as calling some lawyers and people I know at home [in Louisiana]."
Following their discussion, Jamie Lynn Spears said that she sent information to the "Toxic" singer that she felt "could be useful to give to her lawyer at the time to shut down this whole conservatorship."
Later on in the show, she was asked by Cooper if she had proof that she had attempted to help her sister after their conversation in Hawaii, the mother of two shared a lengthy text messaged, dated November 11, 2020.
A screenshot of the message showed Jamie Lynn Spears detailing her issues with Britney Spears' court-appointed attorney Sam Ingham III, who she said was in "constant contact" with their mother Lynne, whom she said Britney was "not even speaking" to at the time.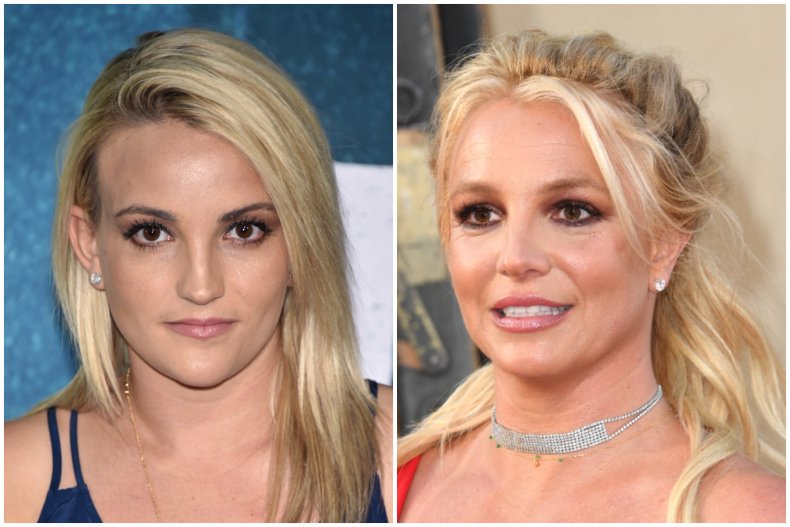 She wrote: "I will never forget the time we were in Hawaii, and I was trying to help you figure out [your] conservatorship situation, and you called Sam for his help, and he sat there and listened to us, but soon as we hung up, he immediately went to dad and said, that I needed to [be] watched because I was trying to take down the conservatorship. He turned on you in a second, which is why I NEVER trusted him."
Newsweek has contacted Ingham for comment.
Their father, Jamie Spears, was in charge of the controversial conservatorship—which required Britney Spears to relinquish control of her personal and financial decisions—for 13 years. He was suspended in the arrangement in September, two months before it was ultimately dissolved.
However, according to the text messages shared by Jamie Lynn Spears, their father expressed willingness to communicate with Britney Spears over her grievances.
"I actually spoke to Dad, and he is more [than] willing to agree [to] drop all this extra legal crap, extra lawyers, and extra court dates that they keep creating, only for you to keep getting denied, and letting you down each time," read the message. "If you're willing to speak with him, and start the actual legal process of getting what you want, then dad is on board with that as well."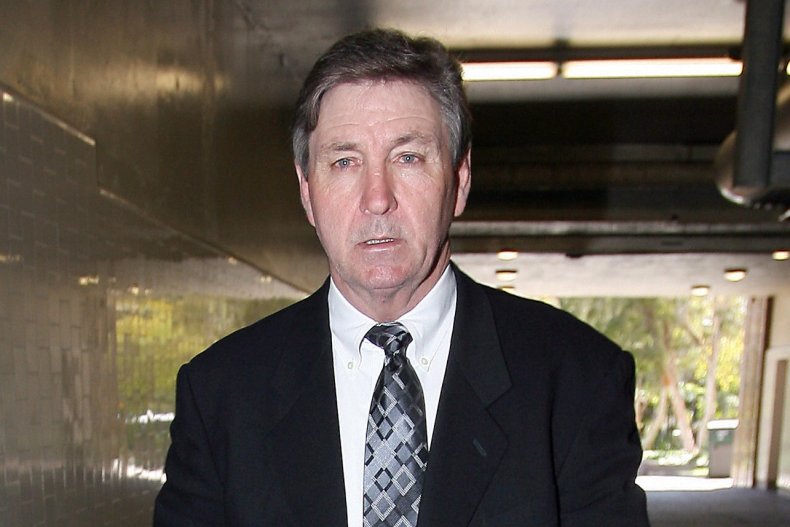 "I have nothing to gain or lose in this situation, no matter what happens with the conservatorship," the message concluded, "but I am sick of seeing this whole thing just keep going in circles, so I figured I should see what I could do to help.
"I have no reason to send this to you, other [than] I love you, and I'm trying to be helpful. I'm here if you need anything. Love you."
Fearing that she had been blocked by Britney Spears at the time she sent the message, Jamie Lynn Spears said she shared a copy of her text to her sister's now-fiancé, Sam Asghari, the following morning.
While Jamie Lynn Spears said she didn't get a response from her sister on the matter at hand, she told Cooper that she received a text message from the pop icon on December 8, 2020, thanking her for a recent birthday gift.
Continuing her conversation with Cooper, Jamie Lynn Spears said: "I put myself on the line, because I was sharing details that people would know came from me.
"In doing so, she spoke about it, and she said she wanted to do it, so we gave all these facts to her lawyer, and those same facts were regurgitated to me from the other side of the conservatorship."
"I think she needed a new lawyer," she added of her sister. "I felt she needed new legal representation. That was my overall thing."
Jamie Lynn Spears also said during the interview that she and her husband, Jamie Watson, suggested Britney Spears move to their home state of Louisiana for six months, as they believed leaving California for that period of time would automatically invalidate the conservatorship.
When asked why she hadn't shown proof her attempts to help her sister earlier, Jamie Lynn Spears responded: "I'm afraid... I didn't want to get in trouble."
Britney Spears has publicly refuted a number of the claims made about her by Jamie Lynn Spears. Earlier this week, the singer's lawyer issued a cease and desist letter to Jamie Lynn Spears, demanding she stop discussing her sister in interviews.
Responding to the letter, Jamie Lynn Spears' lawyer, Bryan Freedman, said that Britney Spears' recent social media posts, including in which she wrote that she should have "slapped" her mother and sister back in 2002, have sparked "threats of violence" from the singer's dedicated fanbase.
"To be clear, social media posts that include cyberbullying which cause death threats to Jamie Lynn and her family, is neither the 'high road,' nor anything that will be tolerated," Freedman stated, per Page Six.