Arsene Wenger: Arsenal Manager Delivers Shocking Transfer News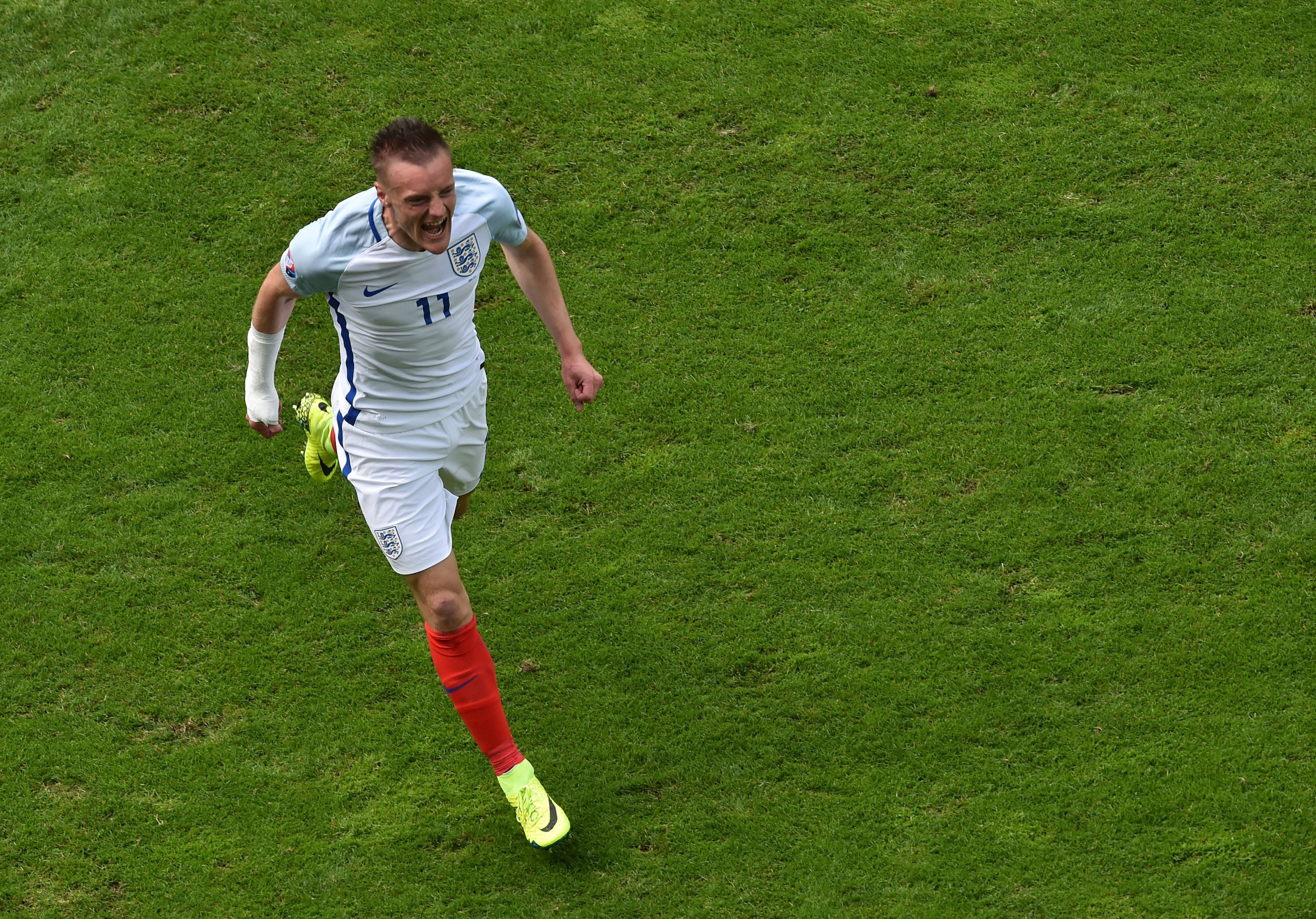 The strange saga of Jamie Vardy's never-quite-was move to Arsenal appears to be over, after Arsene Wenger admitted he thinks the striker will now stay a Leicester City player beyond the summer.
Arsenal had activated a release clause in Vardy's Leicester contract enabling the club to buy him for £20 million ($29.1 million), but Wenger wanted the deal tied up before Vardy went to UEFA Euro 2016.
Instead, Vardy told both parties he needed more time to think and joined up with the England squad, where his worth has arguably risen again with an equalizing goal in the crucial 2-1 victory over Wales.
Now, his mind appears to have been made up, with Wenger admitting in the incongruous setting of Chinese television that the transfer looks unlikely.
"Jamie Vardy is, at the moment, at Leicester and from what I know, he will stay at Leicester," Wenger said.
Vardy, who began his career in non-league football, was second-top scorer in the English Premier League last season with 24 goals as Leicester won a surprise Premier League.
He is expected to start on Monday evening against Slovakia in England's final Euro 2016 group game, one of several changes to be made by manager Roy Hodgson.
There was, amid the ongoing speculation over his future, a lighter moment at the weekend, as Vardy flat-batted a question from a Russian journalist asking why he had blocked Lee Chapman, the Leicester postman turned professional Vardy lookalike, on his Twitter account.