Jann Wenner's 'Sticky Fingers': 10 Things We Learned About the 'Rolling Stone' Founder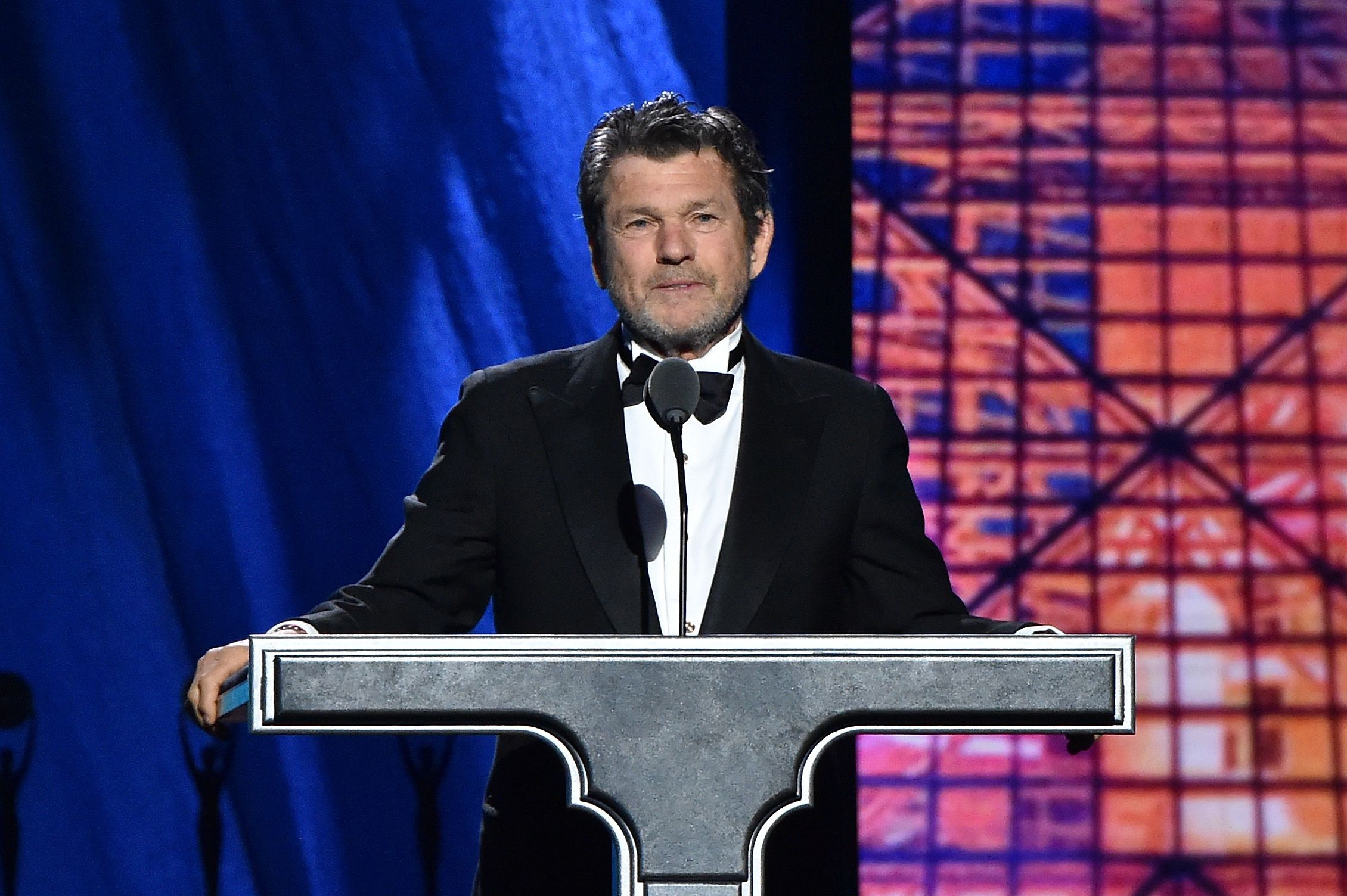 Last week, Sticky Fingers, the long-awaited biography of Jann Wenner, got some intriguing pre-release publicity: Wenner and the book's author, Joe Hagan, were reported to be no longer on speaking terms.
Wenner, the media mogul who founded Rolling Stone 50 years ago, when he was just 21-years-old, has effectively disowned the new book, describing it as "deeply flawed and tawdry." Which might just make curious readers and rock fans want to read it more: There must be something juicy in Hagan's heavily reported account to provoke such a reaction. And the book does resist the pressures of hagiography, chronicling in immense detail Wenner's ambition, his public rise to prominence, his private feuds and some major miscalculations, such as rejecting a lucrative offer from Hearst to buy Rolling Stone. (The magazine is now valued at a fraction of Hearst's price.)
At more than 500 pages, Sticky Fingers: The Life and Times of Jann Wenner and Rolling Stone Magazine, traces Wenner's life from his early years nearly to the present day, when he is considering selling the iconic magazine. Here are 10 things we learned from the book, out this week.
1. Hunter S. Thompson "was a god" to fellow Rolling Stone staffers.
The late gonzo journalist has always occupied an outsized presence in Rolling Stone mythology, from his outrageous Nixon reportage to his mind-bending drug intake. Hagan reports that Thompson was a colossal influence in the magazine's offices as well, even though he was rarely there in person. "Hunter was a god to all of us," ex-editor Joe Eszterhas tells Hagan of life at the magazine in the early 1970s. Eszterhas started smoking a pipe under Thompson's influence, while others at the magazine imitated his colorful mannerisms and catchphrases ("holy Jesus!"). As for Wenner himself: He reportedly once told his son Theo, "Put Hunter's name on my tombstone, not Brad Pitt's."
2. Mick Jagger was (perhaps still is?) peeved that Wenner decided to call his magazine Rolling Stone.
Can you blame him? How would Wayne Coyne feel if some media mogul launched a successful magazine called Flaming Lip? Here's Jagger quoted in the book: "Why did Jann call it that, when there was a band called that? You could have thought of something else, to be honest."
Related: Rolling Stone, Graydon Carter, and all the other media eras that ended in 2017
3. Wenner went on vacation after the UVA debacle. A long one.
The book reports that Wenner headed to his vacation ranch in Sun Valley, Idaho, shortly after the magazine's blockbuster 2014 sexual assault story unraveled and "skied for more than 60 days." Hagan's take: "He seemed to buffer himself from the reality of the situation." The discredited story became a major journalistic and legal scandal for the magazine, and its reputation still suffers from it.
4. Wenner personally placed U2's Songs of Innocence atop that "best albums" list.
Even U2 fans will admit that 2014's iPhone-intruding Songs of Innocence wasn't the band's finest moment. But Rolling Stone crowned it the best album of 2014. That was at Wenner's personal insistence. He is, of course, also friends with Bono; the book notes that Wenner is "a kind of fan-therapist" to the singer.
5. Wenner wouldn't let Kanye West edit his own cover story.
The rapper appeared on the cover of Rolling Stone in early 2006. Years later, Wenner wanted to put him on the cover again, Hagan reports, but West's demands were too outlandish (he wanted to choose the cover image and personally approve the story content); the magazine balked.
6. In the early days, Wenner used Newsweek's office to make long-distance calls.
No, not our current office (we've moved). Michael Lydon, one of the founding editors of Rolling Stone, was still working at Newsweek when he helped his pal Wenner start the magazine in the 1960s. Evidently, Wenner made use of Newsweek's then-offices to make phone calls. Later, he was mad when he found out employees of the Rolling Stones were using his offices to make long-distance calls. Thank god for the invention of Skype.
7. Wenner and John Lennon had an ugly falling out.
This feud stemmed from a famous interview Lennon gave to Rolling Stone in 1970. Lennon had insisted that the interview not be published outside the magazine, but Wenner later ran it as a book. Bad move. Yoko Ono recalls that Lennon was "furious," and the friendship between the publisher and the ex-Beatle never recovered.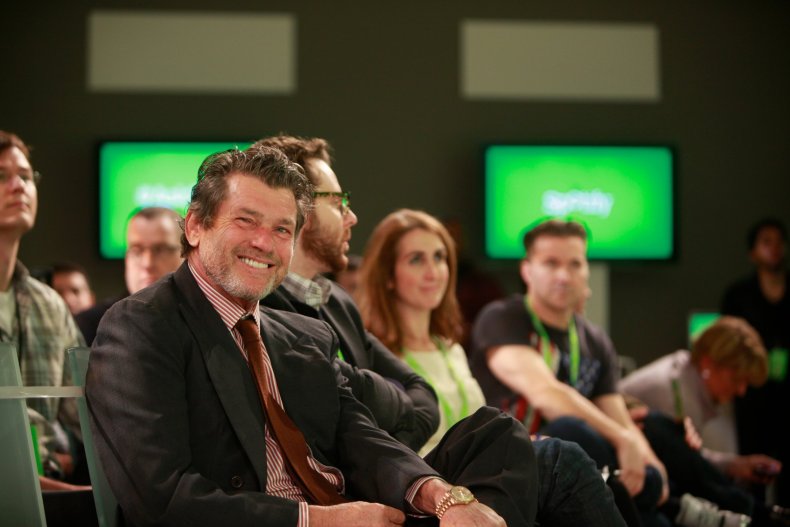 8. Wenner's reporting on Altamont was a moment of reckoning—but it damaged his friendship with Jagger.
After a fan was killed during the Rolling Stones' 1969 set at the disastrous Altamont festival, Wenner had to decide whether to cover it like a serious newspaper or to serve as a PR wing for the band. He chose the former: "We're gonna cover this story from top to bottom," he reportedly told his deputy editors, "and we're going to lay the blame." The ensuing report depicted the disaster as the spiritual death of the '60s and the result of "diabolical egotism, high ineptitude, money manipulation, and, at base, a fundamental lack of concern for humanity." Jagger felt betrayed—the band didn't come out wll—and he told Wenner as much in a 1970 telegram.
9. Wenner once considered running for political office.
Even the presidency. This was in the 1970s, when he was approaching his 30s and Rolling Stone was expanding into irreverent political coverage. At one point, Hagan reports, he mused about making Hunter S. Thompson "either his press secretary or his secretary of state." If only.
10. He also had "high hopes" for an acting career.
He played a fictionalized version of himself in the 1985 movie Perfect, starring another celebrity buddy, John Travolta.The movie was widely panned. Wenner's movie acting career after that was limited to brief cameos.