January 2022 Big Gaming Releases: 'Rainbow Six Extraction', New 'Pokemon' and More
The start of a new year can be a very exciting time for gamers, as they look forward to the promise of upcoming titles.
Having said that, the first few months of the calendar can be a bit of a slog, given that all the AAA blockbusters tend to come out in advance of Christmas. The release slate for January, February and (to a lesser extent) March is often quite sparse, with only a handful of indies taking the opportunity to launch while there's not much in the way of competition.
However, much like with movies, the entire schedule has been thrown into disarray for the last couple of years, on account of disruptions caused by coronavirus pandemic. Release dates have been repeatedly shuffled around, development has slowed across the board, and certain titles like Halo Infinite were held back by over a year.
The one silver lining is that a few games were delayed until early 2022, which means that the next couple of months are not quite as drab as usual. In fact, there are some major releases hitting store shelves over the next 50 or so days, with Horizon Forbidden West, Dying Light 2 and Elden Ring all dropping in February.
Before we get there, however, we do have to power through a slightly less enticing January. There's not much to whet the appetite of mainstream gamers here — with most of the slate being comprised of obscure indies and rereleases — but even then, there are some heavy-hitters coming out.
Speaking of which, here are some of the highlights.
God of War (PC Port) - January 14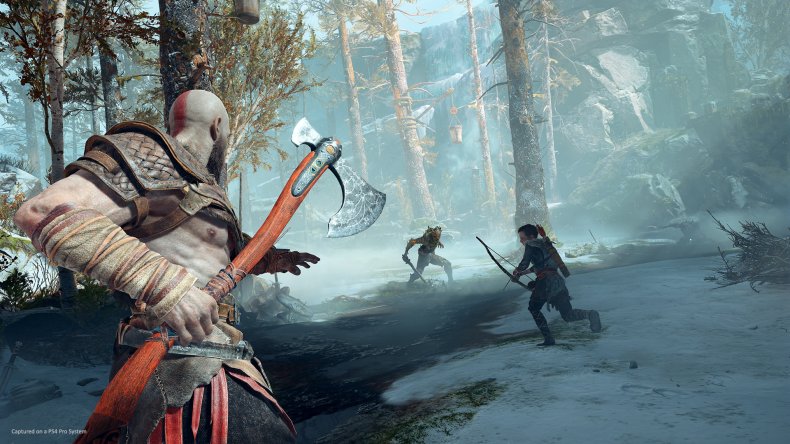 A number of PlayStation exclusives have gradually been making their way onto PC over the past couple of years, including Horizon Zero Dawn and Day's Gone.
God of War will be the latest to make that transition when it launches on Microsoft Windows on January 14. Not only will PC gamers get to finally see what all the fuss is about (God of War is a critical darling that has been showered with awards) , but they will also benefit from additional graphics options and widescreen support.
The PC version of God of War is available to pre-order now on Steam.
Tom Clancy's Rainbow Six Extraction - January 20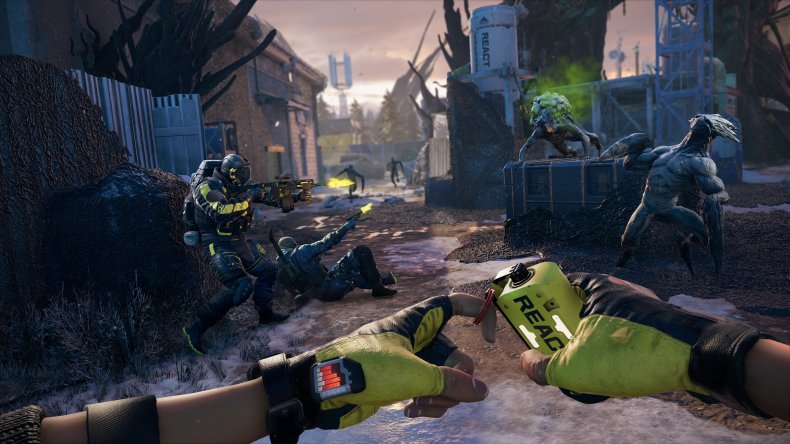 Without a doubt, the biggest gaming release of January 2022 is Tom Clancy's Rainbow Six Extraction.
Having been shown off extensively during the Ubisoft E3 conference back in June , the multiplayer shooter was originally meant to come out in October last year (after already being delayed multiple times). While fans were disappointed to learn that they would have to wait a little longer to dive into the game's strategic action, the good news is that it's no longer competing with the likes of Battlefield 2042 or Call of Duty: Vanguard, both of which would likely have stolen some of its thunder.
If you're not aware, Extraction basically tweaks the formula of the enduringly popular Rainbow Six Siege, only instead of fighting terrorists you will now be gunning down extra-terrestrial parasites. In terms of gameplay, expect something halfway between the standard Tom Clancy fare and Back 4 Blood (as you will be working together in squad to overcome hordes of monsters in dynamic scenarios).
The game will launch on PC, PS4, PS5, Xbox One and Xbox Series X/S.
Uncharted: Legacy of Thieves Collection - January 28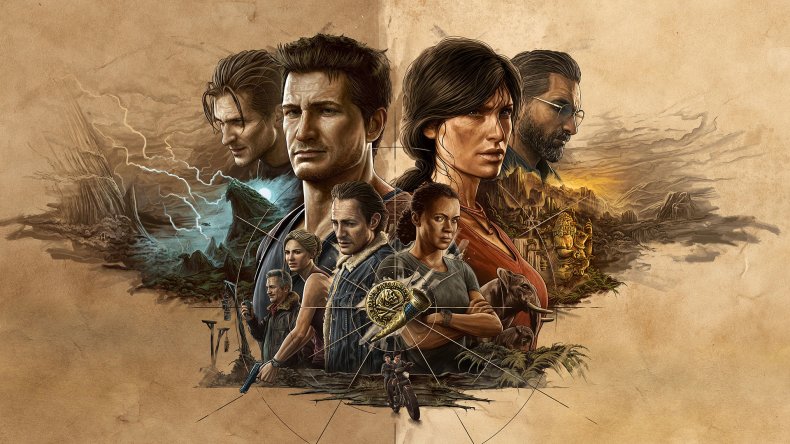 A few years ago, Sony put together a PS4 remastered bundle of the first three mainline entries in the Uncharted series.
Now that we have progressed into yet another console generation, the publisher has done the same thing again, only this time they are giving Uncharted 4 and Uncharted: The Lost Legacy a fresh coat of paint instead.
With the new Legacy of Thieves Collection, both of these games will be enhanced for the PS5, with 4K resolution, a 60 frames per second (FPS) performance mode, faster loading times and the use of the DualSense controller's haptic feedback.
To make the $50 package more appealing, Sony is also chucking in a free ticket for the upcoming Uncharted movie starring Tom Holland (if you order before February 3).
The Uncharted: Legacy of Thieves Collection is released on January 28 on PS5. A PC port will also launch sometime in the future.
Pokemon Legends: Arceus - (January 28)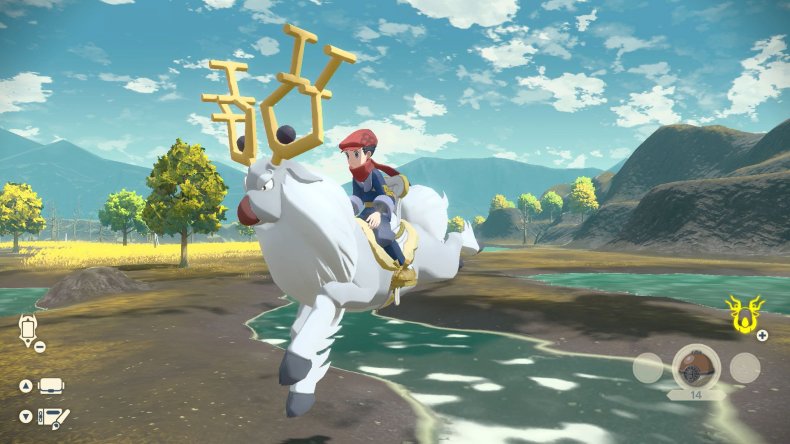 On the exact same day, we will also be getting a brand new Pokemon game, even if it's not a mainline instalment.
Pokemon Legends: Arceus is actually a prequel, set in the same area as the recent Brilliant Diamond and Shinning Pearl games, albeit in a completely different era. Apart from the reimagined setting, the new title should be instantly familiar to Pokemon fans, as it retains all of the usual gameplay ideas and features classic characters.
Pokemon Legends: Arceus is a Nintendo Switch exclusive.
List of Games Releasing in January 2022
While January 2022 isn't exactly stacked when it comes to new releases, there are still quite a few that might grab your interest.
The Pedestrian (Xbox Series X Port) - January 4
Demon Gaze Extra - January 6
Monster Hunter Rise (PC) – January 12
Astroneer (Switch Port) - January 13
The Anacrusis - January 13
God Of War (PC Port) – January 14
Blackwind - January 20
Windjammers 2 - January 20
Rainbow Six Extraction – January 20
Hidden Deep - January 24
KINGDOM of the DEAD - January 26
Pokémon Legends: Arceus – January 28
Uncharted: Legacy of Thieves Collection – January 28