Jan. 6 Committee Says Proof Shows Republican Led Capitol Tour Before Riot
The House committee investigating the January 6, 2021, attack on the Capitol said Thursday that it has "evidence" in its possession that a Republican representative led a tour through parts of the Capitol the day before the attack.
In a letter sent to Representative Barry Loudermilk, a Georgia Republican, the committee said that in the week that followed the storming of the Capitol, law enforcement leaders were urged to look into sightings of "outside groups" in the Capitol complex on January 5 that "appeared to be associated with the rally at the White House the following day."
"In response to those allegations, Republicans on the Committee on House Administration—of which you are a Member—claimed to have reviewed security footage from the days preceding January 6th and determined that '[t]here were no tours, no large groups, no one with MAGA hats on.' However, the Select Committee's review of evidence directly contradicts that denial," the letter stated.
The request by the committee for more information from Loudermilk could provide additional insight on the events leading up to the day a mob of former President Donald Trump's supporters stormed the Capitol in an effort to stop the certification of President Joe Biden's election victory. Following the attack, one Democratic lawmaker, Representative Mikie Sherrill of New Jersey, alleged that she saw some of her colleagues leading "reconnaissance" tours in the Capitol.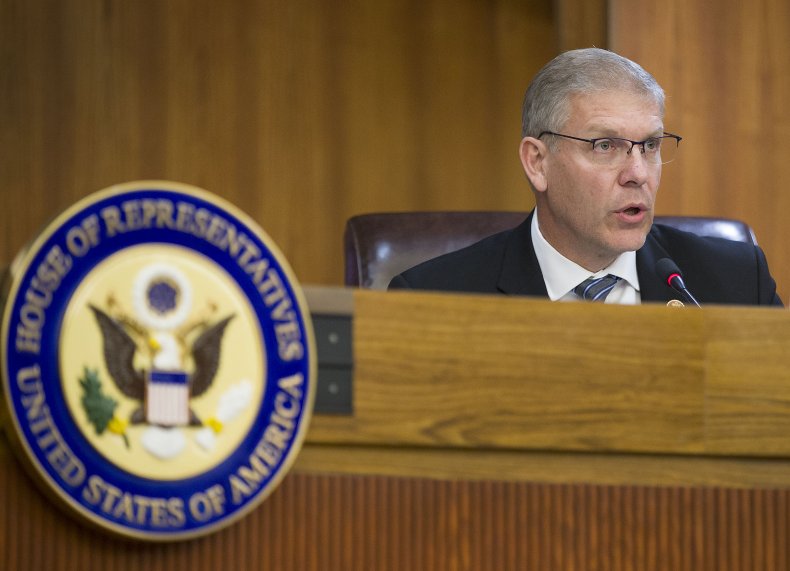 Sherrill, who did not name the individuals she said were leading the tours, and other Democrats also sent a letter to Capitol police asking for more information on who was allowed to enter the Capitol in the days preceding the riot, and whether the alleged tours were being investigated, according to Politico.
The committee's letter to Loudermilk pinpointed him as one of the potential leaders of these alleged tours, though it did not provide more details on who or what was involved in the tours.
"We write to seek your voluntary cooperation in advancing our investigation," the letter read. "Based on our review of evidence in the Select Committee's possession, we believe you have information regarding a tour you led through parts of the Capitol complex on January 5, 2021."
"The foregoing information raises questions to which the Select Committee must seek answers," it added. "Public reporting and witness accounts indicate some individuals and groups engaged in efforts to gather information about the layout of the U.S. Capitol, as well as the House and Senate office buildings, in advance of January 6, 2021."
The letter did not provide any additional information on the "evidence" that it said the committee had reviewed.
Newsweek reached out to Loudermilk and the Select Committee for comment.