Trump Isolated as Jan. 6 Committee Uses Inner Circle Against Him
Former President Donald Trump appears to be more isolated than ever as the January 6 committee builds its case that he defied the advice of some of his closest advisers in his alleged attempts to overturn the 2020 presidential election.
In the election's aftermath, Trump and some allies refused to accept President Joe Biden's win—instead pushing claims that he only lost due to widespread voter fraud that, nearly two years later, have not been backed up by substantial evidence.
On January 6, 2021, a mob of his supporters, motivated by these unfounded claims, rioted at the U.S. Capitol in a failed attempt to pressure Congress to block Biden's win.
The Congressional select committee investigating the riot is building a case that in Trump's consistent efforts to push these election theories, he went against the advice of some of his closest allies and advisers.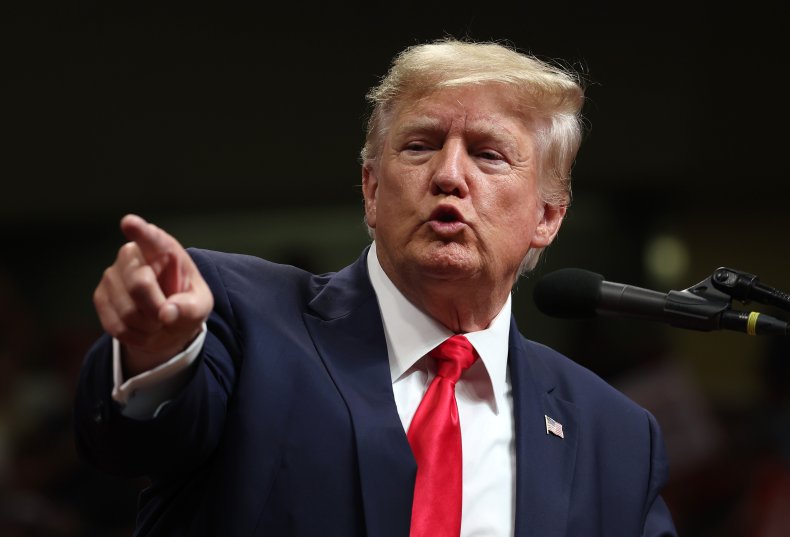 Former White House counsel Pat Cipollone testified on Tuesday that he never saw any evidence of voter fraud that would have changed the outcome of the election in any swing state and that he believed Trump should have conceded the election.
Cipollone also testified that Mark Meadows, who served as Trump's chief of staff at the time of the election and who has not testified before the committee, shared similar views. Investigators asked Cipollone if Meadows ever assured him that Trump would eventually "agree to a graceful exit" from office.
"I would say that is a statement and a sentiment that I heard from Mark Meadows," he said.
Other officials have also testified that they agreed the election was lost after the Electoral College met to certify Biden's victory on December 14, 2020—less than one month before the deadly riot.
"In my view, upon the conclusion of litigation was when I began to plan for life after the administration," said former press secretary Kayleigh McEnany. Ivanka Trump, the president's daughter who served as a senior adviser, agreed that it was her "sentiment, probably prior as well," that the administration would end after the election.
Former Attorney General William Barr told the president directly that his claims of voter fraud were "all bulls**t" in the weeks following the election. He also allegedly described the attempts to overturn the election results as a "clown show" and said "no self-respecting lawyer is going anywhere near it."
Still, some of Trump's allies have stood by him, defending his election fraud claims and refusing to testify before the committee. Many Republican voters have also believed his election claims and continue to support the former president, whose influence within the GOP remains strong.