Five Things to Watch for as January 6 Hearings Begin
The House Select Committee investigating the January 6 attack on the U.S. Capitol is set to deliver its findings for the first time in a live primetime broadcast on Thursday.
The panel, consisting of seven Democrats and two Republicans, will present live testimonies, video evidence, and speeches as part of its findings, which they suggest will show there was a coordinated effort between former President Donald Trump and his inner circle to overturn the 2020 presidential election results.
The first of several hearings will be shown on primetime television on Thursday from 8 p.m. ET, with a second scheduled to be broadcast on Monday, June 13th, at 10 a.m. ET.
Below, Newsweek has compiled a list of what to expect and look out for in the highly-anticipated hearings, which arrive following an 11-month investigation where more than 1,000 people have given evidence and tens of thousands of documents and papers reviewed.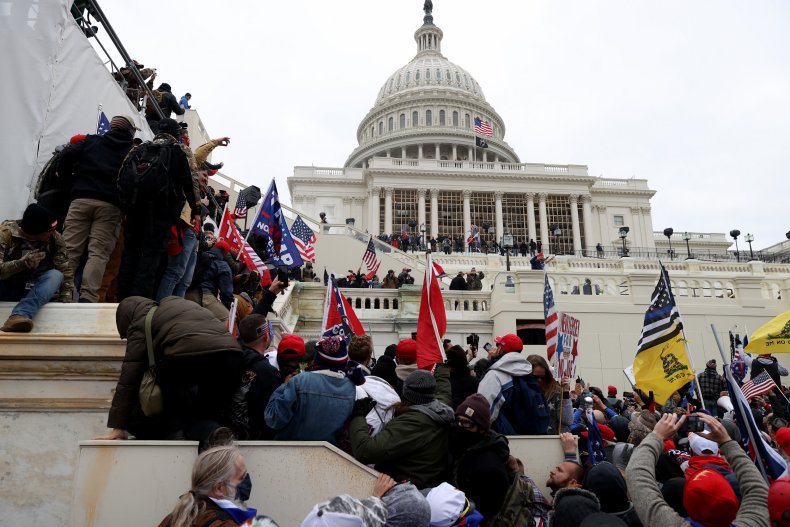 New Evidence of Wrongdoing Regarding Trump
In order for the hearing to have as big an impact as possible, the panel must reveal further evidence or testimony that is not already public knowledge.
Several members of the committee have promised that there will be new information revealed during the hearings that could be damning for Trump and his allies.
In April, Representative Jamie Raskin, a Maryland Democrat who sits on the panel, promised there would be revelations that will "blow the roof off the House" when their findings are presented. However, even on the eve of the first hearing, it is unclear what sort of new details may be revealed, or how they will be presented.
Ari Melber, a legal analyst and MSNBC host, told The Washington Post that the January 6 hearing has "the potential to break through in a way that most of congressional activity does not" but only if it is able to create viral moments which have a bigger impact on the public.
"I don't believe it would be a success if it just relives and retells the story of that day with a few extra details," he added.
Who Will Be Giving Live Testimonies?
While details about who will present evidence live during the proceedings have been scant, there has been a couple of confirmed names for Thursday.
The first hearing is reported to focus on the Proud Boys and other far-right groups whose members are accused of storming the Capitol in order to violently stop the certification of the 2020 election results.
The House Select Committee said that Capitol Police Officer Caroline Edwards, who was severely injured during the riot, and Nick Quested, a documentary filmmaker who filmed members of Proud Boys as they stormed the building on January 6, will be delivering testimonies.
Two other witnesses who may also testify during the live hearings, according to NBC, are Marc Short and Greg Jacob, senior advisers to Mike Pence who were with the former vice president in the Capitol while the rioters were storming the building.
On January 6, the mob of Trump supporters could be heard chanting "hang Mike Pence" in the corridors of the Capitol building.
It is highly unlikely that any of Trump's inner circle who have answered questions to the panel, either through a subpoena or by voluntarily attending an interview, will testify live during the hearings.
Cassidy Hutchinson, a top aide to former White House Chief of Staff Mark Meadows, may play a key part in the hearings and testify.
The panel is also reported to be planning to play footage of testimony from Ivanka Trump and her husband Jared Kushner's testimonies during the hearings.
Ivanka, the former president's eldest daughter and an ex-White House adviser, is said to have been with her father while he was watching the violence unfold on television for around three hours before taking action.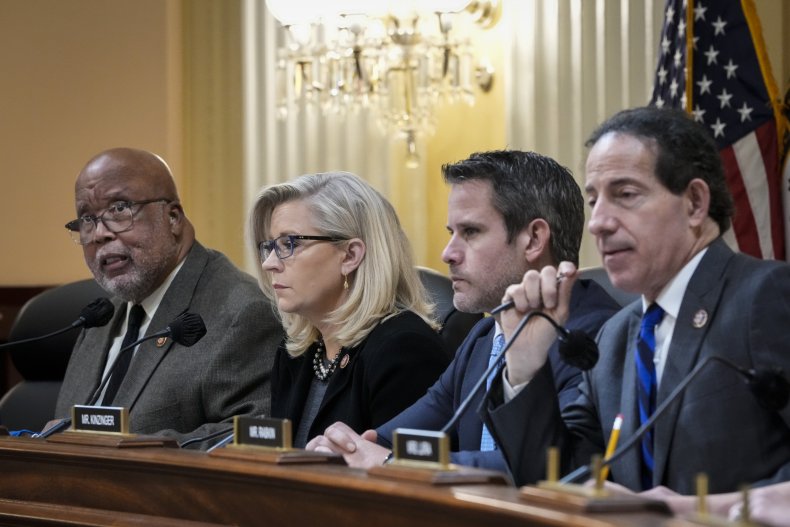 TV Viewings for January 6 Hearings
Fox News has confirmed it will be the only major network not to broadcast the committee's hearing live on air, and instead stick with its usual primetime programming.
A number of Republicans and Trump allies have suggested the network has made the right call, claiming that the general public is not as interested in the hearings as the panel experts. If the panel hopes to generate outrage with their findings, it is crucial that people actually watch the proceedings.
The first televised impeachment hearing for Trump drew around 13 million viewers across all networks, with around 11 million watching the second impeachment hearing in February 2021 during which Trump was accused of inciting the Capitol attack.
However, one thing that may entice audiences more than the impeachment hearings is how the panel presents its findings. Rather than a normal congressional hearing, the committee has been working with former ABC News television executive James Goldston in order to showcase its evidence and testimonies in a more dramatic way.
Whatsapp Groups/Online Chats Discussing Attack
On Monday, the Department of Justice (DOJ) announced on Monday that Henry "Enrique" Tarrio, former chairman of the Proud Boys, has been charged alongside fellow leading figures of the extremist group—Joe Biggs, Ethan Nordean, Zachary Rehl and Dominic Pezzola—with sedition in connection to the January 6 attack.
While announcing the indictment, which follows similar charges being brought against members of the far-right Oath Keepers group, the DOJ said Tarrio created a special Proud Boys chapter known as the "Ministry of Self Defense."
Tarrio also allegedly set up an encrypted messaging chat group known as "MOSD Leaders Group" with Nordean, Biggs, Rehl, and others to allegedly discuss plans for January 6.
The details of the MOSD chat group arrived as The New York Times reported that Tarrio was part of an online group chat entitled F.O.S.—or Friends of Stone—which included longtime Trump ally Roger Stone. Stone has not been accused of any crime in connection to January 6 and denied suggestions he was aware of any planned activity, despite having close ties to both the Proud Boys and Oath Keepers.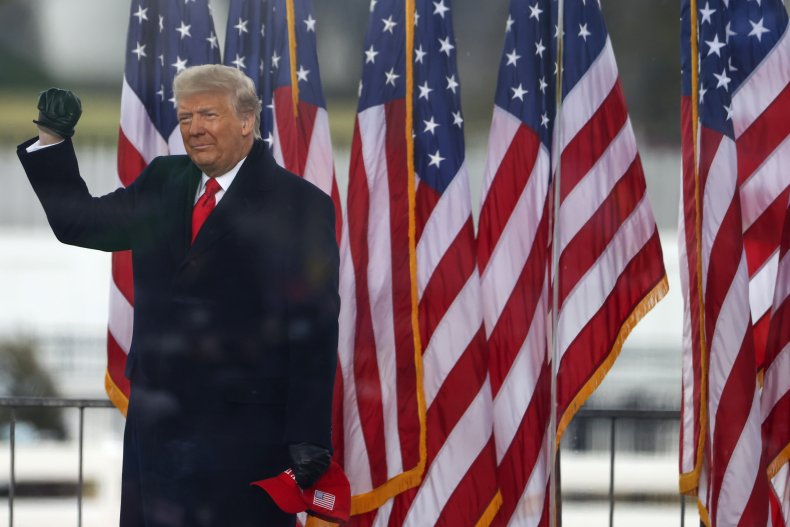 Others who were in the chat include Stewart Rhodes, the leader of the Oath Keepers, who has also been charged with sedition in connection to the January 6 attack.
As Thursday's hearing will focus on far-right extremism, there is a possibility that further communications between far-right extremists, or even Trump's inner circle, may be revealed as part of the panel's findings.
Public Opinion Polls on Who's to Blame
Fewer people now believe that Trump is solely/mainly responsible for January 6, compared to the immediate aftermath of the attack, according to a recent NBC News poll.
The survey conducted last month found that 45 percent of Americans believe the blame largely lies with Trump, compared to 55 percent who say the former president is only somewhat responsible or not really responsible at all.
When a similar poll was conducted in January 2021, 52 percent of responders said that Trump was largely to blame for the attack. Regarding its own results, NBC questioned whether the upcoming hearing notes will be able to return public opinion to where it was last January regarding the riot.