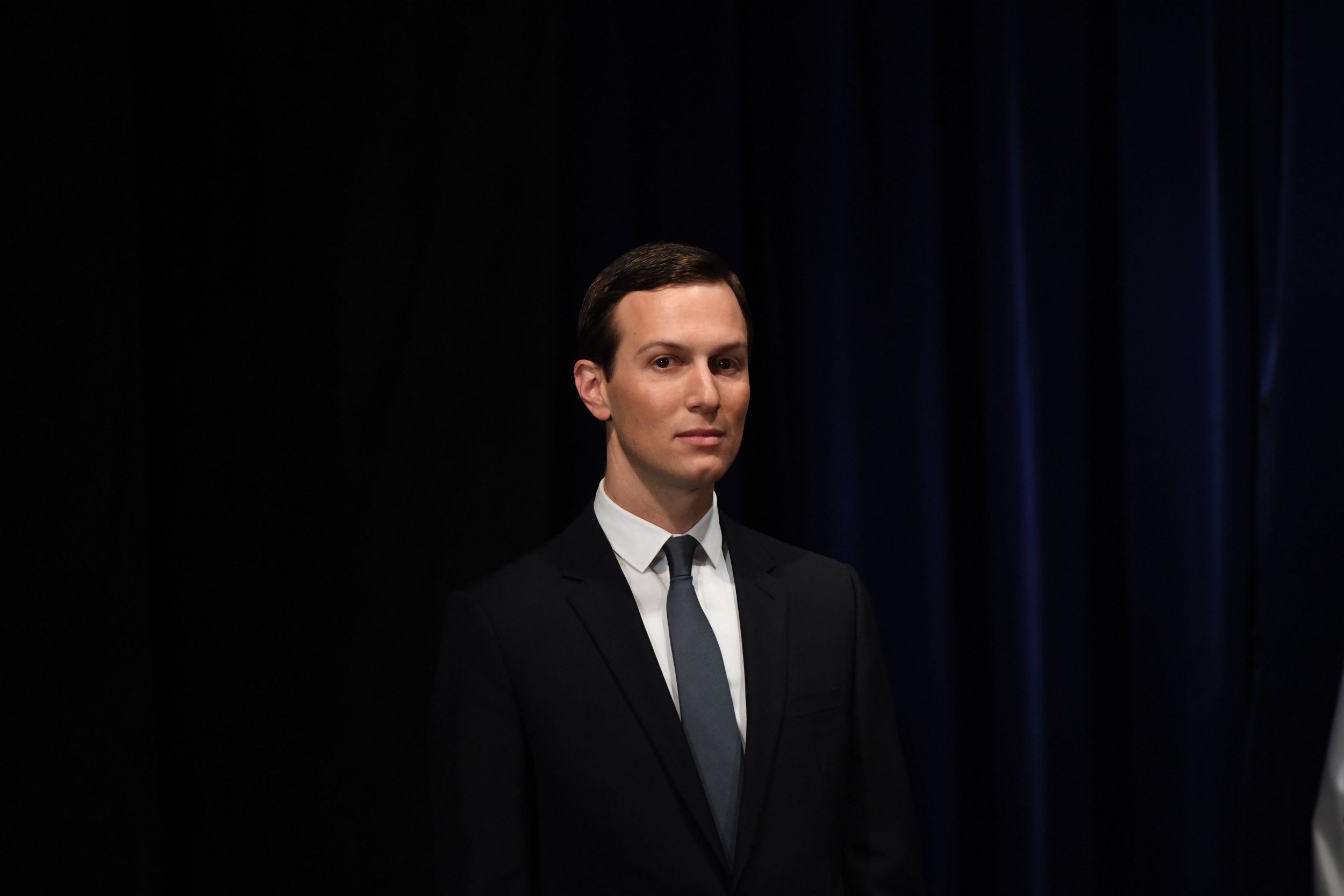 Jared Kushner, White House senior adviser and President Donald Trump's son-in-law, could be at risk in light of Michael Flynn's "substantial assistance" in the Russia investigation, a former assistant to special counsel Robert Mueller said.
Flynn, a retired lieutenant-general who served as President Donald Trump's national security adviser for 24 days, pleaded guilty to lying to the FBI about his conversations with Sergey Kislyak, the Russian ambassador to the U.S. at the time, during the presidential transition.
During a CNN panel discussion Tuesday night, host Brianna Keilar asked Michael Zeldin, who worked as an assistant to Mueller in the Justice Department in the 1990s, if Kushner should be worried about Flynn's extensive cooperation with Mueller because the two men had worked "so closely" together.
It depends "on what Kushner has said when he's been interviewed by Congress and elsewhere," said Zeldin, who is a CNN legal analyst.
"We know from Mueller that if you lie to him or you lie to government generally, you're going to get charged with a crime. We don't know what Kushner said. Mueller has been investigating Russian interference in the 2016 election and whether the Trump campaign conspired with the Kremlin.
"We do know that Kushner, K.T. McFarland [Trump's former deputy national security adviser] and Michael Flynn were all transition people who were actively engaged in communications with Russians and others at the U.N. around the Palestinian settlements issue.
"And so if Mueller feels that there were misstatements by them, or that they've somehow obstructed something to do with his investigation, then maybe they have something to worry about.
"But it's pretty speculative at this point, but those are the names that come to mind."
In a sentencing memorandum, Mueller recommended that Flynn serve little or no jail time because of his extensive cooperation in the Russia probe.
Flynn gave 19 interviews to Mueller's investigation and too other offices in the Justice Department, though the details were heavily redacted in the memo. He also provided important documentation.
Kushner testified before the Senate and House Intelligence Committees during their Russia investigations, though his testimony was behind closed doors. He has also met at least twice with Mueller to answer questions.
Kushner also released his own public statement to Congress in which he said he had "hardly any" contact with Russia or Russian representatives during the Trump campaign, though he did say he met the Russian ambassador, among other Russians.
He also took part in the infamous Trump Tower meeting with a Kremlin-linked lawyer who said she had dirt on Hillary Clinton, the president's Democratic rival for the White House, which has been a focus of Mueller's inquiries.
But in his statement, Kushner called the meeting, at which the president's eldest son, Donald Trump Jr., and his campaign manager Paul Manafort were also present, a "waste of time."
"I arrived at the meeting a little late," Kushner said. "When I got there, the person who has since been identified as a Russian attorney was talking about the issue of a ban on U.S. adoptions of Russian children.
"I had no idea why that topic was being raised and quickly determined that my time was not well spent at this meeting."
The headline on this article has been updated.