Jared Kushner 'Very' Troubled by DeSantis' Migrant Flights
The ongoing political drama between Republican governors and Democratic officials over the situation at the U.S.-Mexico border has captured headlines as buses and planes carrying migrants continue to arrive unannounced in blue states. As most GOP figures have defended the move, former White House Senior Advisor Jared Kushner said he finds the developments "very troubling."
"I personally watch what's happening, and it's very hard to see at the southern border, I also—we have to remember that these are human beings, they're people, so seeing them being used as political pawns one way or the other is very troubling to me," Kushner said in a Tuesday appearance on Fox News' Outnumbered.
Over the last five months, governors Greg Abbott of Texas and Doug Ducey of Arizona have been busing migrants that have crossed the border and arrived in their states to cities like New York City and Washington, D.C., in an effort to push Democratic officials to help them ramp up the pressure on President Joe Biden.
Last week, Florida Governor Ron DeSantis joined in, paying for two planes of migrants in Texas to fly to Martha's Vineyard, Massachusetts. Another plane, reportedly being sent by DeSantis, is expected to arrive near Biden's residence in Delaware on Tuesday.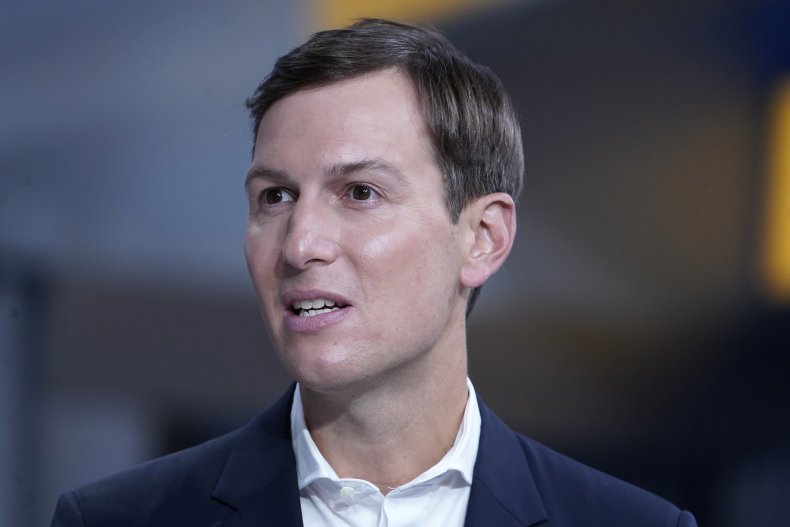 The move has been heavily criticized by Democrats and human rights organizations, who have slammed Republican governors for what they say is using asylum seekers to make a political statement. Over the weekend, a migrant woman died by suicide in one of New York City's homeless shelters after she was "traumatized by this whole experience," according to Mayor Eric Adams.
Lawmakers in Massachusetts have called on the Justice Department to open a human trafficking investigation into the flights chartered by DeSantis amid reports that the migrants had been under the assumption there would be jobs and housing upon their arrival.
DeSantis has defended his decision, saying that had he not flown those individuals north, they would have been "homeless" and "hungry" in the parking lots of San Antonio, Texas.
On Tuesday, Kushner said the difficulties migrants face is a "very sad situation" and suggested that it was better under the policies implemented by the Trump administration, which he said are "just common sense."
"The policies that President Trump was trying to put forward—on figuring out how to create a secure border, a merit-based immigration system, having rule and law and order—were very important policies that unfortunately, was just totally disregarded and reversed on day one [of the Biden administration]," Kushner said. "And now we're seeing the unfortunate humanitarian catastrophe that comes because of that."
Newsweek reached out to DeSantis' office for comment.