Jared Kushner's Middle East Plan Is 'Fairly Well Advanced' But Trump Is Holding Off, Tillerson Says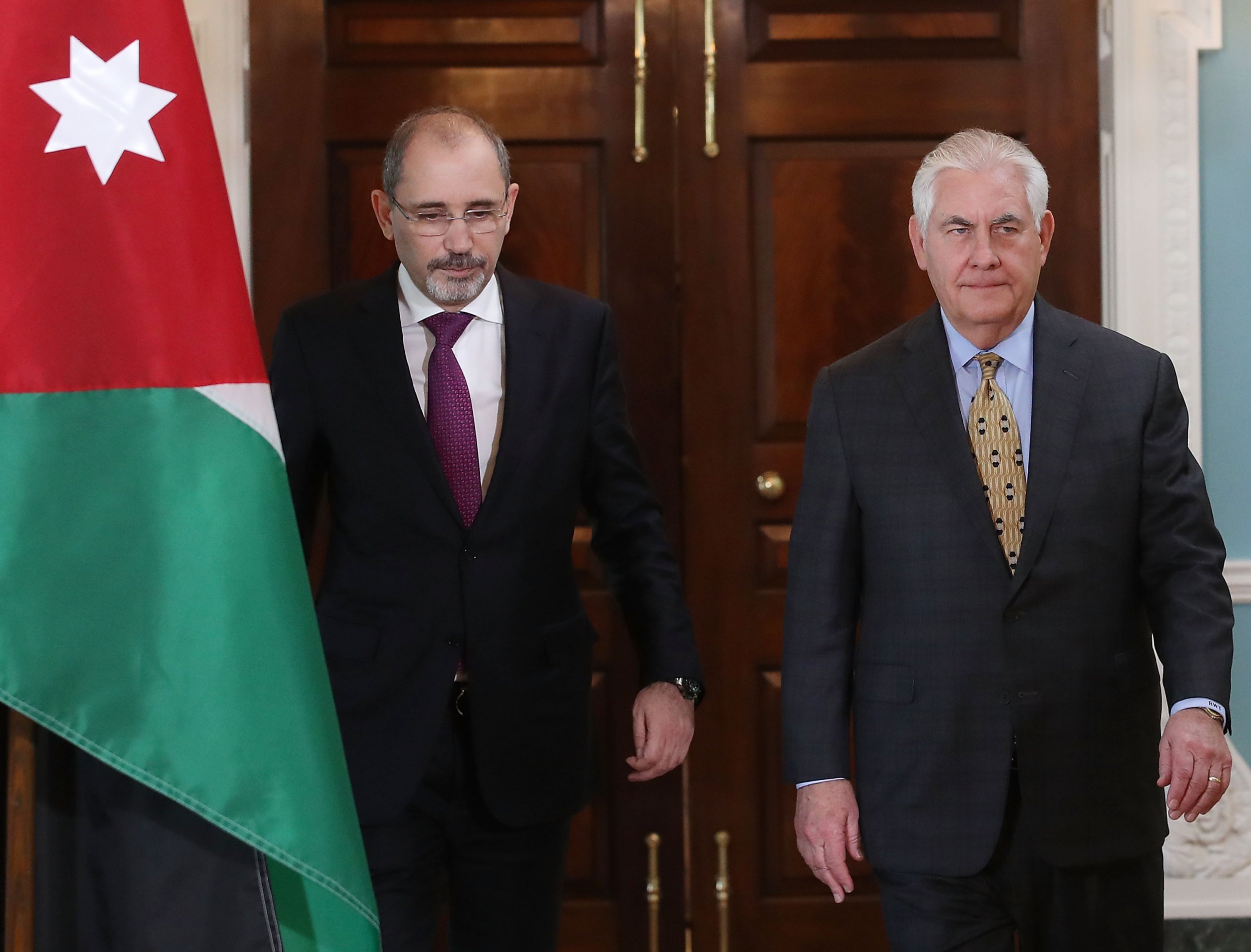 The U.S. Middle East peace plan, which senior White House adviser Jared Kushner is in charge of, is "fairly well advanced," Secretary of State Rex Tillerson said Wednesday, but still does not meet his standards.
Related: Jared Kushner company stops seeking Chinese money for luxury tower amid conflicts-of-interest criticism
"I have seen the plan, elements of the plan. It's been under development for a number of months," Tillerson said during a meeting with officials in Amman, Jordan, according to Bloomberg. "I have consulted with them on the plan, identified areas that we feel need further work."
According to Reuters, he added, "So I think it will be up to the president to decide when he feels it's time and he's ready to put that plan forward. I will say it's fairly well advanced."
Tillerson, who declined to provide details on the plan, has been sidelined by Kushner, whom President Donald Trump tasked with seeking peace in the Middle East despite having no government experience before moving into the West Wing.
Trump has called the plan a "very good proposal for Israel" and a "great proposal" for the Palestinians.
Tillerson has tried to convince regional allies—Jordan being a key player—that the U.S. is an honest broker, despite Trump's controversial decision in early December to recognize Jerusalem as the capital of Israel. Palestinian leaders denounced Trump's move because it undermined the understanding that Jerusalem's status would be determined by peace talks.
Trump "remains committed to seeing a Middle East peace process go forward," said Tillerson, who signed a five-year package extending U.S. aid to Jordan.
Jordanian Foreign Minister Ayman Safadi reiterated his kingdom's strong opposition to Trump's decision. He called for a two-state solution in any settlement between Israel and the Palestinians.
"The challenge is how to move forward and how to make sure a difficult situation does not get worse," Safadi said.
Israeli Prime Minister Benjamin Netanyahu has said he has confidence in Kushner brokering peace, due to his real estate experience. Kushner is leading a "very able" team with "many, many abilities," Netanyahu said late last month.
Since he entered the White House, Kushner's broad portfolio, which includes peace in the Middle East and leading relations with China, has reportedly been reduced by White House chief of staff John Kelly as part an overhaul in daily operations.