Jason Miller Says the Former President May Join Gettr if Truth Social Doesn't Launch Soon
Jason Miller, former advisor to former Republican President Donald Trump, has said that Trump may get an account on Miller's "free speech" social network Gettr if Trump's own social network, Truth Social, doesn't launch soon.
Miller said that Trump may join Gettr if Trump's social network isn't operational by the time that Trump decides whether he'll run for the 2024 presidential election. Trump has hinted that he's likely to run. Trump's social network is set to launch on President's Day, February 22.
"If his platform takes longer to develop, I would not completely rule out him joining Gettr," Miller told The New Yorker. "And, even when he launches his, I wouldn't rule out that he also creates a Gettr account."
Miller also said that he had offered Trump a monetary amount "with a 'whole lot of zeros,' apparently in the nine-digit range" to join Gettr, but Trump declined.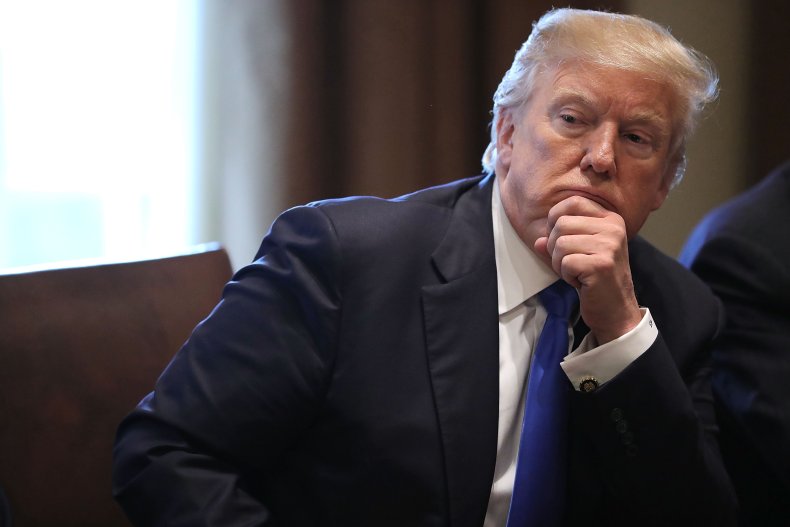 Miller launched Gettr on July 4, 2021, less than a year after Twitter suspended Trump for inciting the January 6, 2021 riots on the U.S. Capitol.
Shortly after it launched, hackers got into Gettr and publicly released information on roughly 90,000 of its users, including usernames and email addresses. Gettr also lacked protocols to prevent users from publishing sensitive and illegal content, like child pornography, an August study from the Stanford Internet Observatory said.
Gettr's website proclaims that it's "founded on the principles of free speech, independent thought and rejecting political censorship and 'cancel culture.'"
Despite its claims of freedom, Gettr has had its own issues with censorship. The site banned white nationalist figure Nick Fuentes from its platform and also blocked the word "groyper," a term for a white nationalist provocateur.
While Gettr and other so-called "free speech" sites like Parler have tried to court right-wingers, they are largely considered to be "echo chambers" for right-wing ideology. They lack the political and ideological diversity of Twitter, conservative podcaster and writer Matt Walsh once noted.
Gettr and Parler both have Twitter accounts. Twitter doesn't have an account on Gettr or Parler.
Gettr and Parler have also both failed to get Trump to open an account. Trump is still fighting his ban from Twitter in the courts. The U.S. District Court in San Francisco will hear arguments in Trump v. Twitter on February 23.
Trump's social media site has had its own rocky start. A beta version of the site was hacked within hours after it was publicly announced. Hackers quickly created accounts for "mikepence" and "donaldjtrump," adding an image of a defecating pig on Trump's profile.
The site was also under threat of having its software license revoked for not making its source code public. Truth Social claimed that its "all" source code is its "proprietary property," but the site clearly used Mastodon code. Mastodon, a social network, allows people to use its code to create online platforms as long as they keep the code publicly accessible. However, Truth Social hasn't abided by that requirement.
The Securities and Exchange Commission (SEC) began a probe into Digital World Acquisition Corporation, the special purpose acquisition company seeking to take Truth Social and its related ventures public. Trump may have violated SEC rules by meeting with DWAC Executive Patrick Orlando before the company began raising funds.
Orlando is also listed as the CEO of China Yunhong Holdings Limited, a Chinese company. This left Trump supporters to wonder whether his social network will have ties to China, a country Trump vocally targeted in a trade war and blamed for the COVID-19 outbreak during his presidency.
While Trump said he created Truth Social to "stand up to the tyranny of Big Tech," his site will forbid users from using excessive capital letters and from doing anything to "disparage, tarnish, or otherwise harm, in our opinion, us and/or the Site."