Jason Momoa Nabs UN Post As Amber Heard's Status at Org Remains Unclear
Jason Momoa has landed a new role on a United Nations program, but his Aquaman co-star Amber Heard's status with the organization remains unclear.
On Monday, Momoa, 42, took to his Instagram account to reveal that he had been named the UN Environment Programme's (UNEP) Advocate for Life Below Water, as he attended the UN Ocean Conference in Lisbon, Portugal.
In a statement released by the UNEP and shared on his Instagram account, the ocean preservation advocate said: "With this designation, I hope to continue my own journey to protect and conserve the ocean and all living things on our beautiful blue planet, for our generation and the generations to come."
"For me, the ocean is an ancient teacher, a guide and a muse. It is also existential," he added. "Without a healthy ocean, life on our planet as we know it would not exist."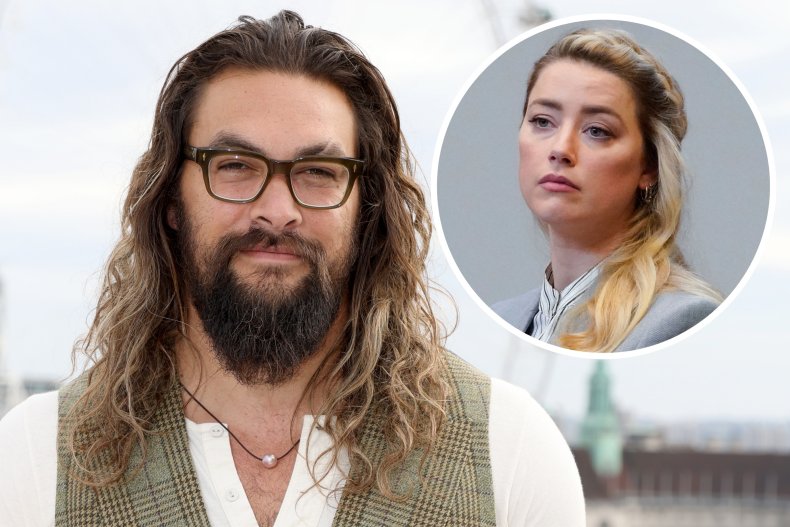 Sharing photos of himself with his daughter Lola Iolani, 14, and son Nakoa-Wolf, 13, at the event, the screen star also posed with the symbolic nature baton.
He wrote in an accompanying caption: "With great respect, admiration, and humility, I join the UN family and commit to the critically important work: to manage, protect and preserve the Ocean and all living creatures on our beautiful, BLUE planet.
"We must seek to right the wrongs we have done against our children and grandchildren, turn the tide on our irresponsible stewardship, and build momentum for a future where humanity can once again live in harmony with nature."
Acknowledging the children he shares with ex Lisa Bonet, he concluded that "papa loves you babies mahalo for standing by my side."
While the Momoa pushes for cleaner oceans, things are considerably more murky for Heard, who for a handful of years has served as a Human Rights Champion of the United Nations Human Rights Council.
Up until her recent high-profile defamation court battle with ex-husband Johnny Depp, Heard was a part of the organization's website with her own dedicated page.
Post-trial, it appears that the page has been removed. A Google search brings up the result of the page, with some of the Texas native's statement remaining visible.
"I will respect your rights regardless of who you are," reads a part of her statement on Google. "I will uphold your rights even when I disagree with you."
However, on clicking on the page in question, visitors are taken to a generic page that includes the statement: "We need to stand up for our rights and those of others. We can take action in our daily lives to uphold the rights that protect us all and thereby promote the kinship of all human beings."
At least one other page featuring Heard has been removed altogether from the UN's standup4humanrights.org website.
No announcement has been made as to whether Heard is continuing in her role.
Newsweek has contacted representatives of Heard and the United Nations Human Rights Council for comment.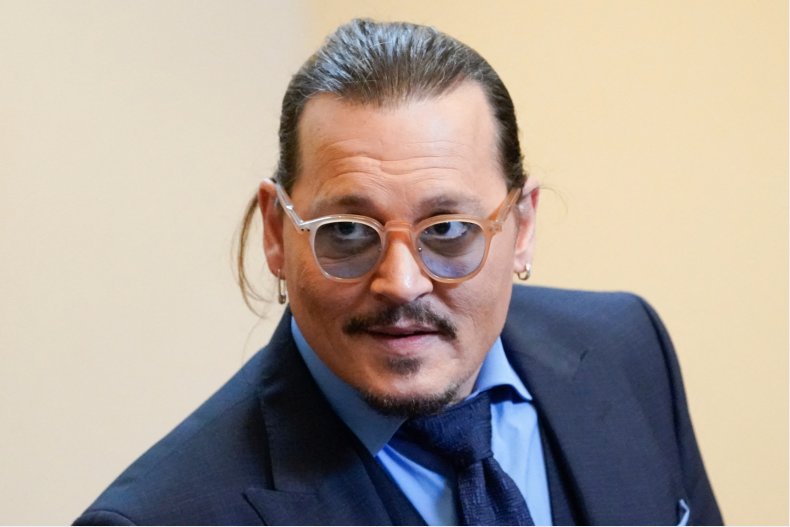 In 2018, Heard—who accused Depp of domestic abuse during their 2016 divorce proceedings—appeared in a video under the hashtag "#EndViolenceAgainstWomen," discussing the perils women face when speaking out about violence they have endured.
She said in the clip, that remains on the United Nations' Facebook page: "Let's start with the truth—the cold, hard truth. When a woman comes forward to speak about injustice or her suffering, instead of aid, respect and support, she will be met with hostility, skepticism and shame. Her motives will be questioned, her truth ignored.
"No matter how terrible or terrifying surviving trauma may be, unfortunately, it can pale in comparison to what follows after. It's no wonder why so many feel they have to remain silent or risk their own safety in effort to protect their dignity by quietly enduring."
"The fear of being ostracised from your society is just about the scariest prospect there is," she went on. "But our world is changing. Standing shoulder-to-shoulder as woman, we comprise a vast army of voices and we can no longer accept silence.
"I've met so many women who see themselves not as victims but as survivors, as members of a growing class of women, daughters of a generation of equality. We have inherited far too much to be resigned to accept injustice and together we are far too strong to excuse it any longer."
Heard's six-week recent trial, which was televised, came about after Depp launched a $50 million lawsuit against his ex-wife over her 2018 op-ed in The Washington Post, in which she said she was a domestic abuse survivor.
During proceedings, Heard and Depp hurled a series of accusations at one another, including allegations of domestic violence—claims that each star vehemently denied during their respective testimonies.
Citing audio recordings, one of which appeared to depict Heard admitting to having struck Depp, one detractor launched a petition on Change.org, calling for the Pineapple Express star to be removed from her United Nations role.
The petition has garnered just under 2,500 signatures. Another petition on the platform, which calls for Heard to be removed from the upcoming Aquaman 2 movie, has pulled in more than 4.6 million signatures.
On June 1, the jury awarded Depp $10 million in compensatory damages and $5 million in punitive damages, after finding Heard's claim to be false and defamatory. The judge adjusted the punitive damages to $350,000, as Virginia law limits the value of punitive damages available.
Heard, who had countersued for $100 million, was awarded $2 million after it was found that Depp's former attorney, Adam Waldman, had made defamatory comments about her.