J.D. Vance, a U.S. Senate candidate from Ohio, called for mass civil disobedience in response to President Joe Biden's COVID-19 vaccine mandate plan that was announced on Thursday.
"Do not comply with the mandates. Do not pay the government fines. Don't allow yourself to be bullied & controlled. Only mass civil disobedience will save us from Joe Biden's naked authoritarianism," Vance wrote in a statement posted to Twitter.
Vance accused Biden of addressing millions of Americans as if "they're nothing more than vermin" who are expected to be ruled, and called the president a "geriatric tyrant."
He added that American citizens shouldn't be "segregated" by the federal government over their vaccination status. He also called for businesses not to comply with the vaccine mandates.
"The federal government's attempt to bully and coerce citizens into choosing between their livelihood and their own bodily autonomy must be resisted," Vance said.
Biden on Thursday issued a vaccine mandate for all private businesses with 100 or more employees to require their staff to either get vaccinated against COVID-19 or get tested at least once a week.
People who refuse to comply with the mandate are subject to fines of up to $14,000 for each violation.
"This is not about freedom or personal choice. It's about protecting yourself and those around you—the people you work with, the people you care about, the people you love," Biden said.
Following his announcement of the vaccine mandate, the hashtag #IWillNotComply trended on Twitter, with some people expressing their discontent about the order.
People who used the hashtag said that they refuse to get vaccinated against COVID regardless of the potential consequences.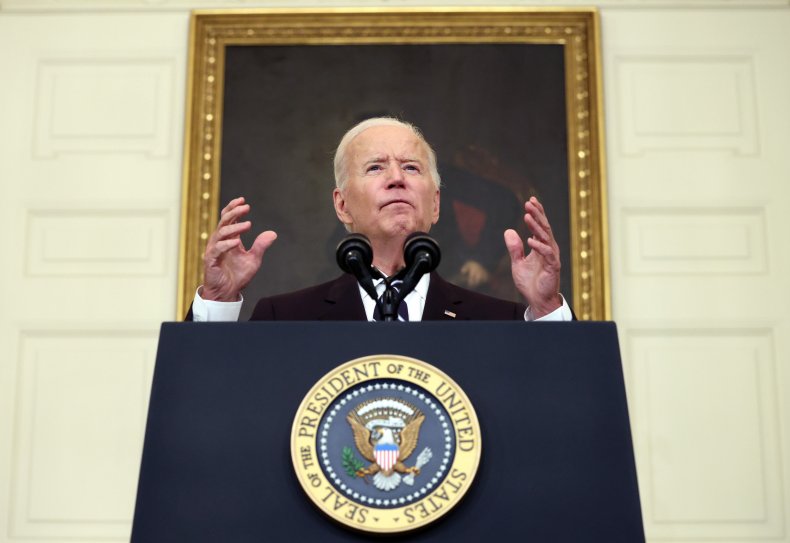 Biden also required COVID vaccinations for all federal employees and the millions of contractors that are in business with the federal government. Those who don't comply risk potentially losing their jobs. According to the Associated Press, the mandate will impact some 100 million Americans.
Vance wrote in a tweet on Thursday that Biden is being strict with American citizens while "there are thousands of untested, unvaxxed aliens walking across our southern border each day."
The president on Thursday also required vaccinations for over 17 million healthcare workers who work in hospitals and other healthcare settings, and called for large entertainment venues to require people to provide vaccination proof or get tested for entry.
Several Republicans, including governors, said that they will take legal action against Biden in response to the vaccine mandate.
"I will pursue every legal option available to the state of Georgia to stop this blatantly unlawful overreach by the Biden administration," Georgia Governor Brian Kemp tweeted on Thursday.
Arizona Governor Doug Ducey also expressed his opposition toward the mandate and added that it violates personal freedoms, while Texas Governor Greg Abbott issued an executive order to protect Texans' right to choose whether to get vaccinated.
Newsweek contacted the White House for comment.