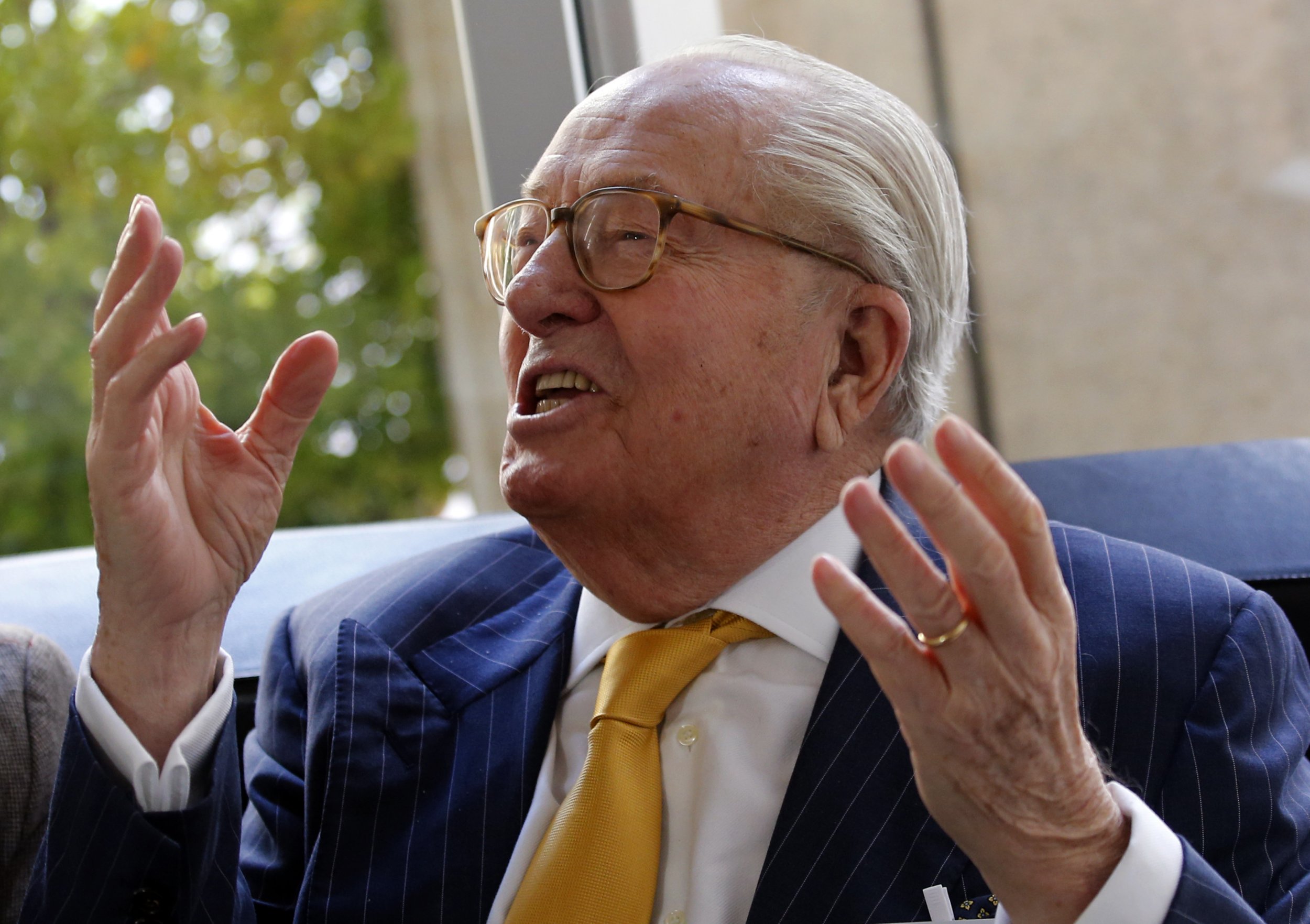 The founder of France's far-right National Front (FN) Jean Marie Le Pen has urged France to reinstate the death penalty and commit convicted terrorists to the guillotine, French weekly news magazine Marianne reports.
Speaking at a press conference held at his palatial home in the west Parisian suburb of Saint Cloud, the controversial politician outlined his proposals to stop Islamist attacks, such as the ones that claimed 130 lives last week in the French capital.
"We must restore the death penalty for terrorists," Le Pen said, before adding "with decapitation." Some of his other proposals included deporting illegal immigrants and creating 100,000 more places in prison to deter further extremist attacks.
According to French weekly news magazine Le Point, Le Pen also called for the removal of dual citizenship and instead "force dual citizens to make a choice," while also making military service of up to six months compulsory.
Jean Marie Le Pen's statement mirrored those of his daughter in the wake of the Islamist attacks on satirical magazine Charlie Hebdo in January. At that time, Marine Le Pen, who now leads the National Front, vowed to hold a referendum on the death penalty should she be elected president in 2017.
She has topped several presidential polls since she took leadership of the far-right nationalist party from her father, but the two are involved in a bitter dispute at present over Le Pen senior's reference to the Nazi Holocaust as a historical "detail." Marine Le Pen excluded her father from the party as a result, while he mounted a legal challenge against the decision.
The death penalty has been outlawed in France for years, as the right to execute convicts was abolished by President François Mitterrand's government in 1981. The last execution took place only four years earlier and the standard method of delivering it was still the use of a guillotine.
The last man to be executed in France was Tunisian Hamida Djandoubi who was convicted in 1977 of torturing and murdering a 21-year-old woman and was also accused of assaulting and raping a 15-year-old girl, French public radio RFI reports.
It is also currently the policy of the European Union that no states can be accepted into the union without having abolished the death penalty.