Jeep revealed the new look of its first all-electric vehicle on Monday at parent company Stellantis' Dare Forward 2030 event in Amsterdam. The long-running off-road brand has several rugged gas-electric hybrids in its lineup already including the Wrangler 4xe and Grand Cherokee 4xe.
This new vehicle, which looks to be the size of its current Compass SUV, will only run on electrons.
The new Jeep was just one of the announcements at today's event. Stellantis CEO Carlos Tavares noted that the company is "expanding our vision, breaking the limits and embracing a new mindset, one that seeks to transform all facets of mobility for the betterment of our families, communities and the societies in which we operate."
Tavares also said that the massive company, which now covers 14 brands spanning the U.S. and Europe, will become carbon net zero by 2038 with a 50 percent reduction by the end of this decade. Along with that, the brand wants all of its sales in Europe to be electric cars and half of its sales in the U.S by 2030.
"Today, we are thrilled to present the Jeep brand's first-ever fully electric SUV launching in early 2023," said Tavares.
"Our journey is fueled by a focus on innovation and engineering excellence that will put the latest technology into all our vehicles – from the most affordable to the high-performance and luxury – all offered through the extensive product portfolio of our incredible and unique house of brands."
Stellantis has found five "mega trends" it will be following as it celebrates its first year as a multinational conglomerate after Fiat Chrysler Automobiles combined with Peugeot S.A. in January 2021. The first is energy transition, which the planet is currently going through. The company found that now almost two-thirds of people surveyed consider the climate situation a "global emergency."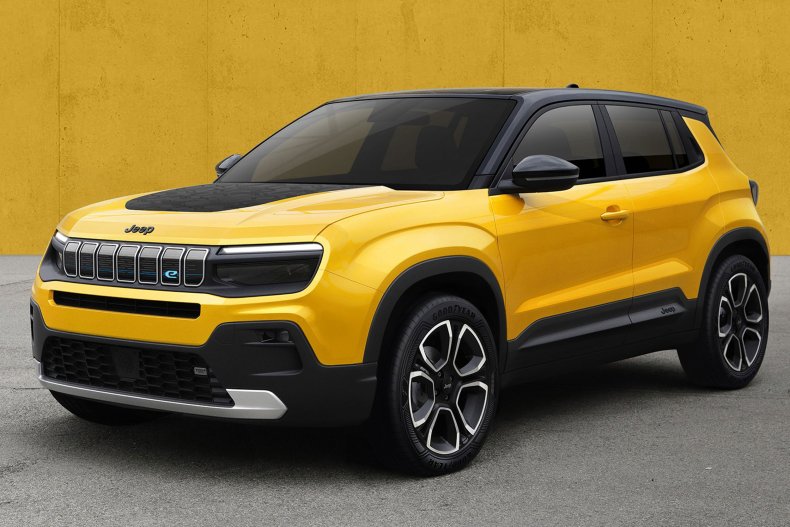 The second trend is that more people are using mobility as a service. Despite the recent slowdown due to the pandemic, rideshare companies like Uber and Lyft have made a name for themselves, especially in bigger cities, the number of which is expected to grow in the coming years.
Digital mobility is growing every day, with Stellantis expecting 70 percent of vehicles on roads to be connected to the internet (and sometimes each other) by 2030. The company is also earmarking time to plan for the fragmentation of the market, everywhere from travel to media to recreation. Finally, there's volatility, which 42 percent of today's leaders say they expect to continue for at least the next three years, according to the Stellantis study.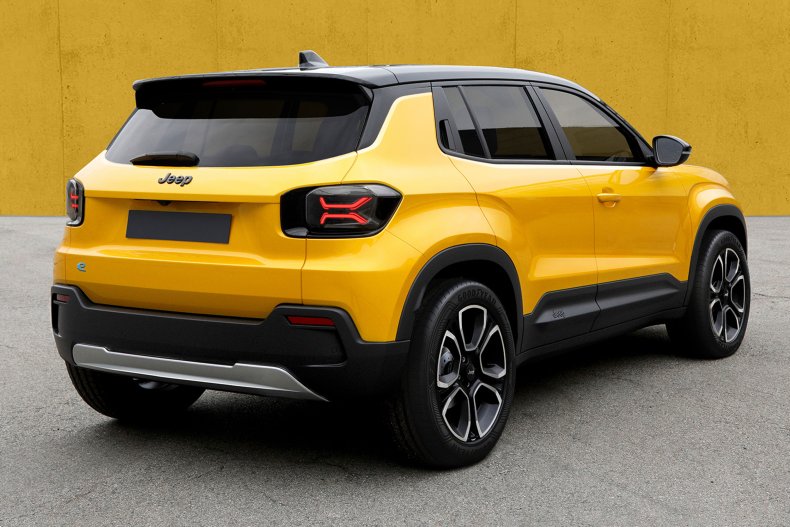 The announcement today is a signal that Stellantis is well on its way to making an electric vehicle push amid criticism that its American brands have lagged behind the competition when it comes to electrified powertrains. Jeep has begun adding 4xe plug-in hybrid models, and this new all-electric runabout is on its way soon. Ram has the 1500 EV pickup truck coming and even Dodge is getting in with its muscle EVs.