Three Years Since Jeffrey Epstein's Death—What We Do Know, What We Don't
Three years since Jeffrey Epstein was found dead in his jail cell, many have continued to speculate about the facts and controversies surrounding the New York financier's death.
On August 10, 2019, Epstein was found dead at the Metropolitan Correctional Center. His death came just a few weeks after he was jailed on accusations of sexual abuse and sex trafficking made by multiple individuals.
The New York City Medical Examiner's Office later ruled that Epstein committed suicide by hanging himself with a bedsheet; however, many have doubted this ruling and have pushed an array of different conspiracy theories, including some that say he was killed.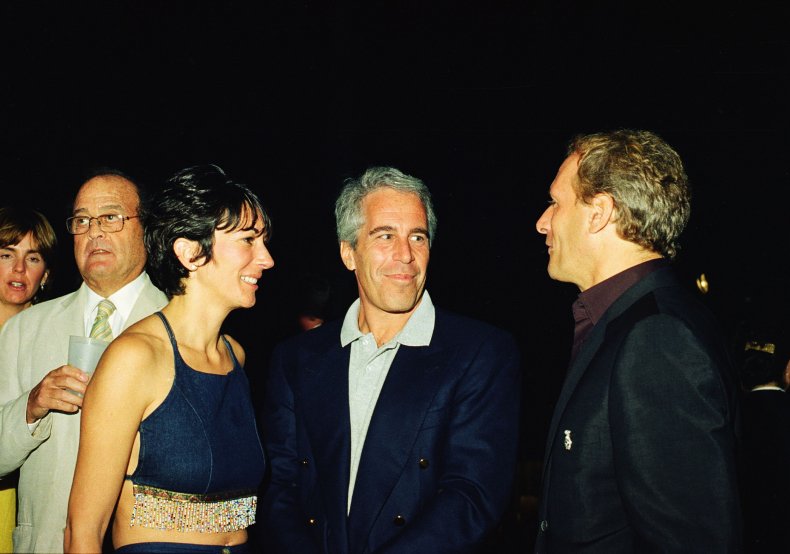 What We Do Know
Other than the ruling made by the New York City Medical Examiner's Office, one of the major related aspects in Epstein's death was surveillance footage of the jail where he was located.
In 2019, CNBC obtained copies of CCTV tapes of the jail facility showing that Epstein was the lone individual who entered his cell on the night of his death.
Despite the medical examiner's ruling and the CCTV footage, some have continued to dispute the idea that Epstein committed suicide and instead believe that he was murdered.
While speaking with Newsweek in 2021, David Schoen, a lawyer who planned to represent the convicted sex offender, explained that he met with Epstein several times before his death and said, "I was told that on August 9, Mr. Epstein remained animated and gave every indication he was planning to fight the case vigorously as we had discussed. On August 10, he was dead."
"So my first reason for believing it was not suicide is based simply on the anecdotal evidence from my own observations in meeting with him and from reports I received throughout the week," Schoen told Newsweek.
On Tuesday, Schoen told Newsweek that he still holds the same belief he did last year.
In his remarks made to Newsweek last year, Schoen also cited revelations made by Dr. Michael Baden, who conducted a second autopsy on Epstein following a request made by the financier's brother.
"After examining Mr. Epstein following his death, he concluded that in thousands of autopsies he had performed he never saw injuries like Mr. Epstein's consistent with suicide," Schoen told Newsweek last year. "I place a good deal of stock in Dr. Baden's view and therefore think there is a significant question as to whether Mr. Epstein's death was a suicide."
While these claims offer plenty of food for though, however, they remain anecdotal and no hard evidence has emerged to dispute the notion of a suicide.
A further piece of information that has surfaced since Epstein's death is that he attempted suicide in July 2019, according to a New York Times report. However, documents later obtained by the newspaper showed that he spoke to a jail psychologist and said, "I have no interest in killing myself."
What We Don't Know
One of the major aspects surrounding Epstein's death that still remains unknown is the possibility that he could have revealed the names of those involved with his sexual misconduct.
In a court filing from 2015, one of Epstein's accusers, Virginia Giuffre, claimed that he and other individuals likely filmed her performing sex acts while she was a minor.
However, these videos have never been revealed to the public and it remains unclear who was allegedly involved with Epstein's activities.
Similar claims of an apparent "list of co-conspirators" have been made about Ghislaine Maxwell in what Newsweek Fact Check found to be a misinformation-filled narrative.