Jeffrey Epstein Told Journalist He 'Escorted' Princess Diana
Jeffrey Epstein told journalist Michael Wolff he "escorted" Princess Diana "on occasion," according to a new book.
The New York financier was friends with Prince Andrew through his former lover Ghislaine Maxwell.
And Wolff wrote in his new book Too Famous that Epstein once told him he knew the princess.
However, no photographic evidence has ever been made public of the pair meeting.
Epstein's account to Wolff is intriguing because Prince Andrew says he only met the financier for the first time in 1999 through Maxwell.
Princess Diana died in a 1997 Paris car crash meaning that, if the account is correct, Epstein had contact with royalty prior to the point the Duke of York says they were introduced.
Maxwell also contradicted the royal's account in a court deposition saying that she did not introduce the pair, adding to an existing mystery surrounding how the two men met.
A letter to The Times written in an official capacity by Andrew's private secretary, Alastair Watson, in March 2011 suggested their first encounter took place in the early 1990s.
The newspaper reported in 2019: "That date has been corroborated by a friend who knows both Ms. Maxwell and the duke."
Maxwell also described contact with Princess Diana, according to one alleged Epstein victim, Maria Farmer.
The artist, one of the interviewees on Netflix show Jeffrey Epstein: Filthy Rich, was the first woman to make a complaint against Epstein to the New York Police in 1996.
Quoted by The Sun in April 2020, she said: "Ghislaine's like, 'Look, there we made her (Diana) cry, isn't that funny? We hated Diana.'
"That's what she said. I was like, 'Oh my god, that's horrible.' They were very mean to her, like abusive, but they thought it was really funny. Very, very sick."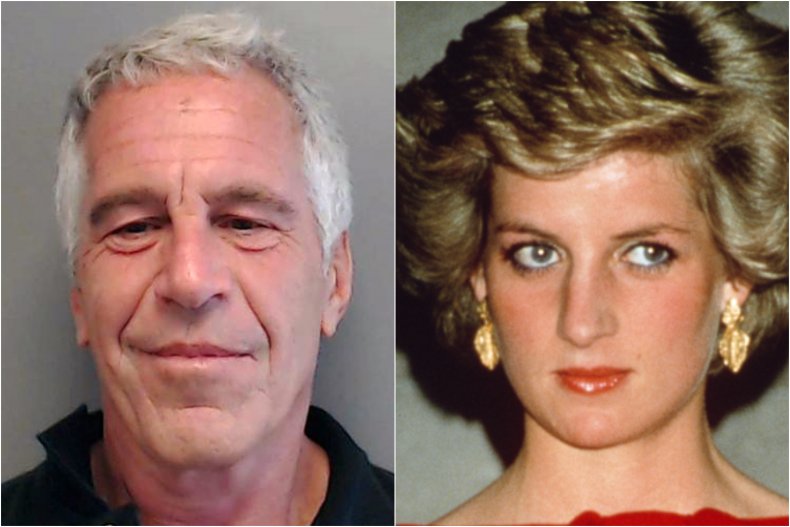 Maxwell is due to go on trial later this month accused of trafficking underage girls for Epstein to abuse, allegations she denies.
Andrew is being sued in the civil courts by Virginia Giuffre, who says he abused her when she was a 17-year-old Epstein victim in London, New York and the U.S. Virgin Islands.
The duke's lawyers attacked Giuffre's credibility in response to the case, saying she was driven by profit and had recruited young girls for Epstein.
Her legal team hit back, with attorney Sigrid McCawley saying in a statement: "If Virginia Giufffre had stood silent in the face of the outrageous statements like those Prince Andrew routinely churns out—his motion to dismiss the litigation being no exception—the decades long sex trafficking ring his friend Jeffrey Epstein operated and he participated in would have never been exposed. We are humbled by Virginia's bravery.
"On the subject of money, let's be clear: the only party to this litigation using money to his benefit is Prince Andrew."
Prince Andrew denies abusing Giuffre.