Jenna Jameson's Dating History as Star Sparks New Romance Speculation
Jenna Jameson has sparked speculation that she has found love with Jessi Lawless, after sharing Instagram posts about the barber and influencer.
The speculation started back in November, when former adult film star Jameson, 48, called Lawless, who is set to turn 40 on February 5, "the one" in the caption of an Instagram photo that showed their tattooed arms resting together.
Lawless said at the time that she was "still single as a pringle" and that Jameson, who was born Jenna Massoli, was helping her "heal" following a "brutal" breakup.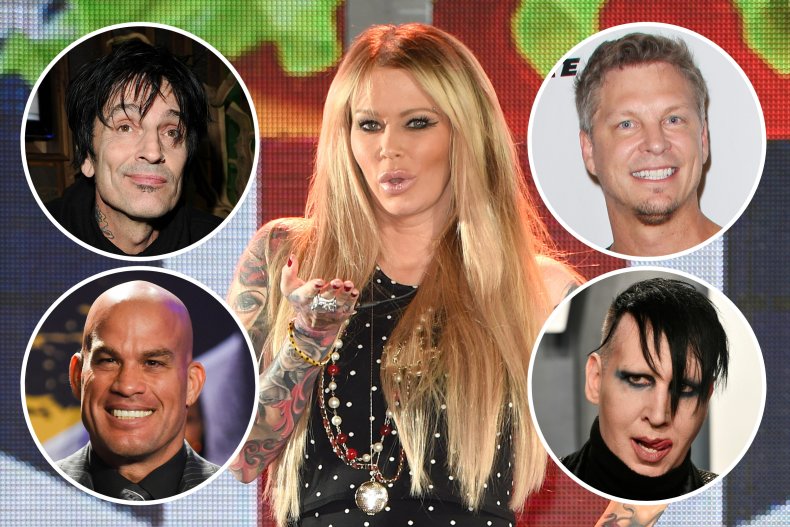 Lawless has since reignited the questions, posting another photo of the two on Sunday, along with the suggestive caption: "Entanglements be like..."
With social media followers of both women appearing to largely approve of the relationship—however it is defined—it appears to be a positive turn for Jameson, who hasn't publicly spoken of her fiancé, Lior Bitton, in several months.
Newsweek is taking a look back at some of Jameson's past relationships.
Lior Bitton
While it isn't clear when Jameson started dating diamond dealer Lior Bitton, it was announced in the early summer of 2015 that they were engaged to be married.
In August 2016, Jameson announced in a Twitter posted that she was pregnant, as she shared a photo of herself posing with her growing baby bump. At the time, she told People that she and Bitton were "over the moon" at the news.
Their bundle of joy, a daughter called Batel Lu, arrived in April 2017. "She is so calm and graceful it's hard to look at her not feel overwhelmed," Jameson wrote of her daughter on Instagram at the time. "I had a very long labor (12 hours) and pushed for an intense 22 minutes. We are head over heels in love with her."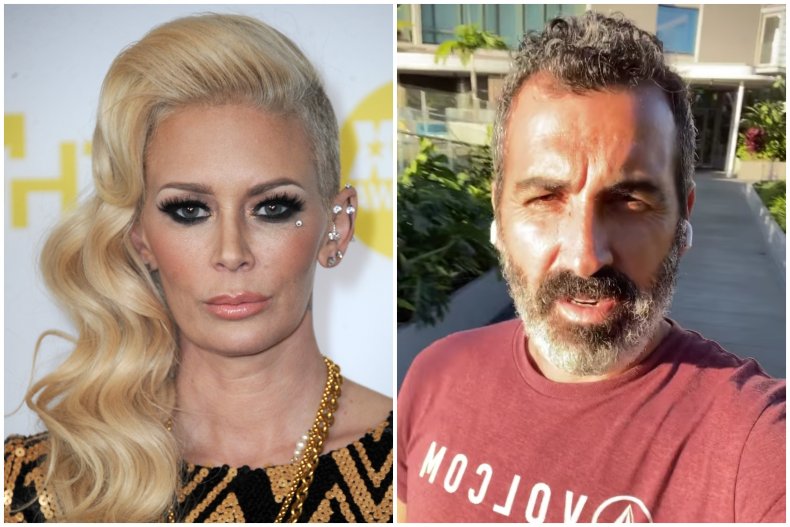 While all appeared to be well between the couple, Jameson spent much of last year in Hawaii, while Bitton was mostly seen in Los Angeles with their daughter.
After sharing cryptic posts on Instagram about breakups, Jameson wrote on the platform in October: "There have been some very negative reactions, but I want you to understand that I'm being cryptic because there's a child involved and right now it's important to me to keep her safe. So everything is good and I just ask that everybody be kind right now because kindness is good. We like kindness, right?"
While there has been no confirmation on the current status of their relationship, neither Jameson nor Bitton has mentioned one another since on social media.
Tito Ortiz
As well as Bitton, Jameson also has children with UFC icon Tito Ortiz, with whom she embarked on an almost seven-year relationship back in 2006.
Jameson and Ortiz welcomed twin boys Jesse and Journey, 10, in 2009, before their split in March 2013.
Their relationship appeared to be particularly tumultuous, with Jameson accusing Ortiz of domestic abuse, while Ortiz hit back with accusations that Jameson was addicted to Oxycontin. Both denied the allegations leveled at one another.
Following his messy split from Jameson, Ortiz was granted full custody of their boys, who he raises with his wife, UFC ring girl Amber Nichole Miller.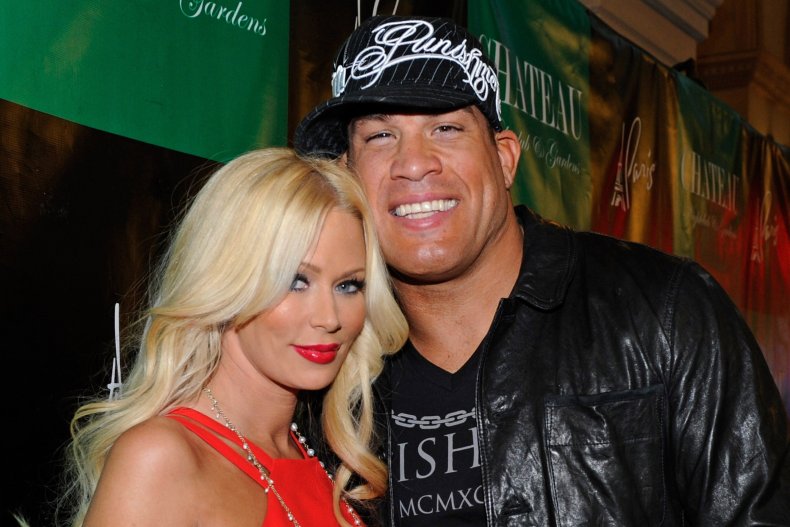 In 2019, Jameson publicly expressed hopes for "peace" between herself and Ortiz for the sake of their children.
"Bottom line. I pray for peace between my ex and I," she tweeted at the time. "I have great respect for him and pray for him a lot. Our past was rocky, but nothing we can't overcome for our children."
Ortiz told The Sun last year: "Twins' mom walked away. It's been nine years now. I have no problem with that now because it's a blessing in disguise. My now wife has filled the shoes of their mother, she's done an amazing job."
"I've chased the American Dream which is hard but it's worth it," he added. "My biggest achievement is seeing the smile on my kids, knowing they love me. That's the best thing in the world, there's nothing like it."
Brad Armstrong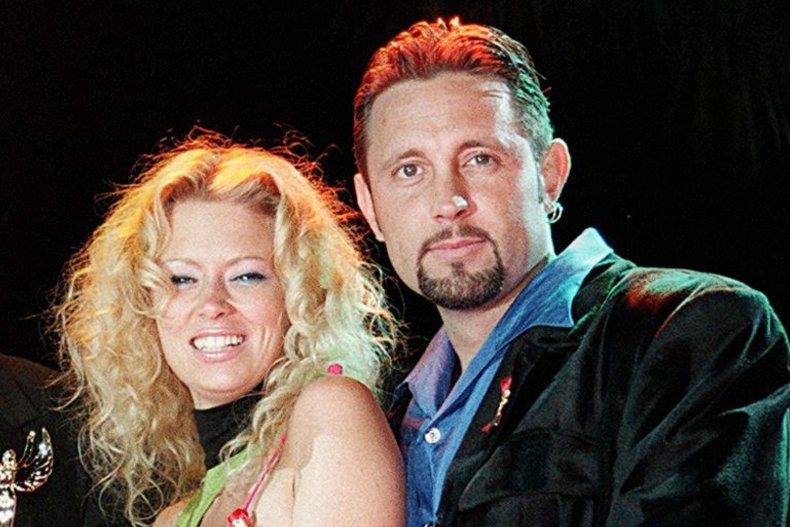 Jameson exchanged nuptials with adult film star and porn studio Wicked Pictures director Brad Armstrong in December 1996. Her union with Armstrong lasted just 10 weeks.
Despite her informal separation from Armstrong in March 1997, Jameson continued to work with her ex, due to contractual obligations with Wicked Pictures.
The two didn't legally separate and divorce until 2001.
Jay Grdina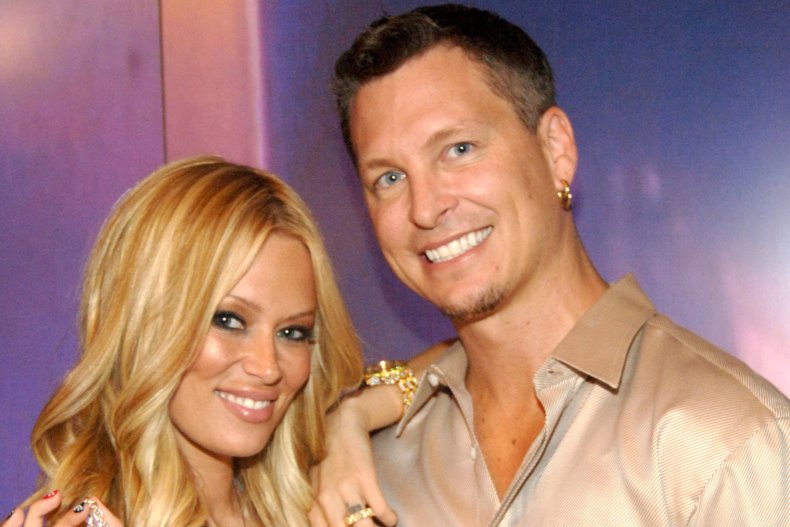 In the late 1990s, Jameson embarked on a romance with fellow adult film star Jay Grdina, who performed under the name Justin Sterling. From 1998 until Jameson's 2008 retirement from the industry, Grdina was her only male sex partner on screen.
Jameson and Grdina were engaged in December 2000 and tied the knot in June 2003. It was the second marriage for Jameson after her divorce from Armstrong.
The two went their separate ways in the summer of 2006. Irreconcilable differences were cited as the reason for the split, per court documents.
Tommy Lee
Jameson briefly dated rocker Tommy Lee in 1998, following his split from Pamela Anderson. However, Jameson hasn't looked back at their time together with the greatest fondness, as she found the Mötley Crüe drummer "too affectionate."
Speaking to Paper magazine in 2003, Jameson said, per Blabbermouth, that while Lee is a "cool guy," she found him "too affectionate for me."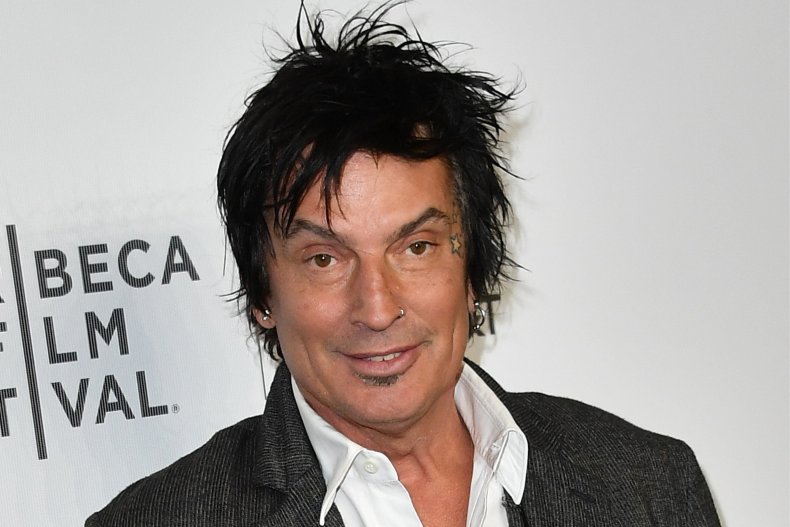 "He wants to conquer every hot chick," she told the magazine. "All of the rock stars I've dated are all about having the trophy. But when people start focusing on you or asking for your autograph more often than theirs, they freak out."
She echoed that sentiment in her 2004 memoir How to Make Love Like a Porn Star: A Cautionary Tale, writing: "It felt weird to have Tommy clinging to me all the time.
"I had been such a big fan of his as a teenager, but his neediness took all the mystique away. When all the people you used to idolize are hitting on you, having a crush on anyone becomes impossible—because no one is out of your league."
Nikki Tyler
Jameson had an on-off relationship with fellow adult film actress Nikki Tyler over a span of a number of years, and Jameson wrote in her memoir about the two living together. Tyler retired from the porn business in the early 2000s.
While they have long since gone their separate ways, Jameson shared a throwback post back in 2015 of the two posing together in matching ensembles.
"Love this throwback of [me] and my love Nikki Tyler!" Jameson captioned the post. We had such a blast touring together!"
Marilyn Manson
During an interview with the Daily Mail in 2021, Jameson spoke candidly about her "odd" 2007 fling with rocker Marilyn Manson.
Jameson told the publication that she eventually parted ways with the musician, whose real name is Brian Warner, because he allegedly bit her during sex and fantasized about burning her alive.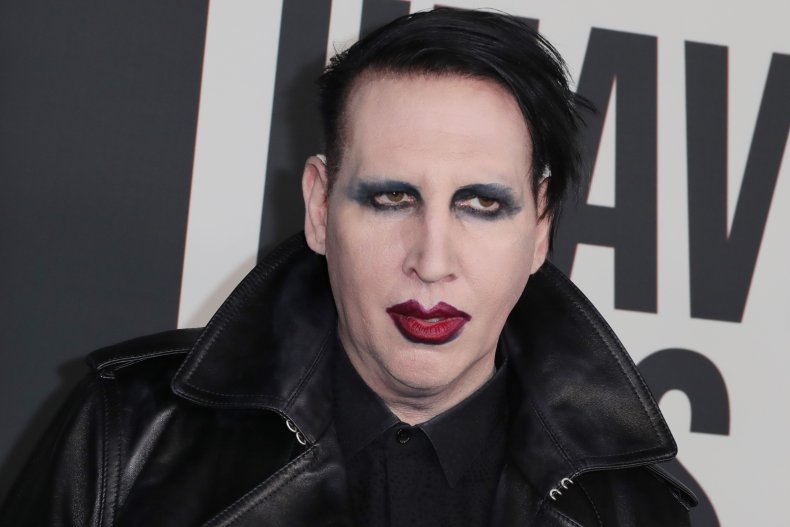 "We didn't go out long because I cut it off after he would nonchalantly say he fantasized about burning me alive," she said. "Once he started speaking to me violently, I was like ... goodbye, Brian."
"Also the bruises from him biting me weren't fun," she said, adding: "Sexually he liked to bite, and it was disconcerting... He is a lot. To say the least."
While Jameson admitted in her 2003 interview with Paper magazine that she found Manson to be "a little scary," she said: "But he's so smart and interesting. Everything about him I really like. We dated for about three months. He was a fun guy, but it was a s***** relationship. It didn't really work out."