Jennifer Lopez and P. Diddy—A Timeline of Their Relationship
Jennifer Lopez has been making headlines in recent weeks after reportedly rekindling her romance with former fiancé Ben Affleck.
Now another of the singer's famous exes has poked fun at the media frenzy surrounding the return of Bennifer, with Sean Combs, better known as Diddy, sharing an old photo of him and J. Lo on Instagram.
The 51-year-old rapper and music mogul posted the 2000 picture of him and Lopez holding hands, adding with the caption "#tbt"—Throwback Thursday.
The post has caused something of a frenzy, with many commenters joking about Diddy being "petty," "messy" and "stirring the pot."
Lopez, 51, and Alex Rodriguez, 45, confirmed in April that they had ended their engagement after a four-year relationship.
Since then, Lopez and Affleck, 48, have been spotted together in Los Angeles, before vacationing in Montana and Miami—and the media interest is almost as big as it was during their whirlwind romance in the early 2000s.
Before Affleck came on the scene, however, Lopez and Combs were an "it couple," dating from September 1999 to February 2001.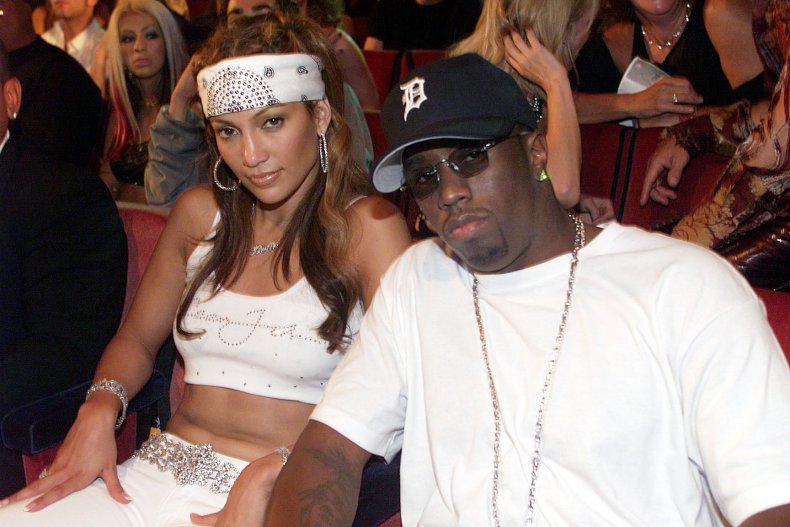 A timeline of J.Lo and Diddy's relationship
1999
The pair met in 1999 when Diddy, then known as Puff Daddy, worked on Lopez's "If You Had My Love" music video. Their relationship quickly blossomed.
In December 1999, the couple were arrested after they fled a New York nightclub where a shooting had taken place. Lopez's charges were immediately dropped, but Diddy was charged with bribery and gun possession. He was acquitted at trial.
2000
After the shooting incident, the pair appeared to date on and off again. They captured the world's attention in February 2000, when they walked the Grammys red carpet with Lopez wearing her famous green Versace dress.
They provided another iconic couples moment in September, wearing matching all-white ensembles at the MTV Video Music Awards.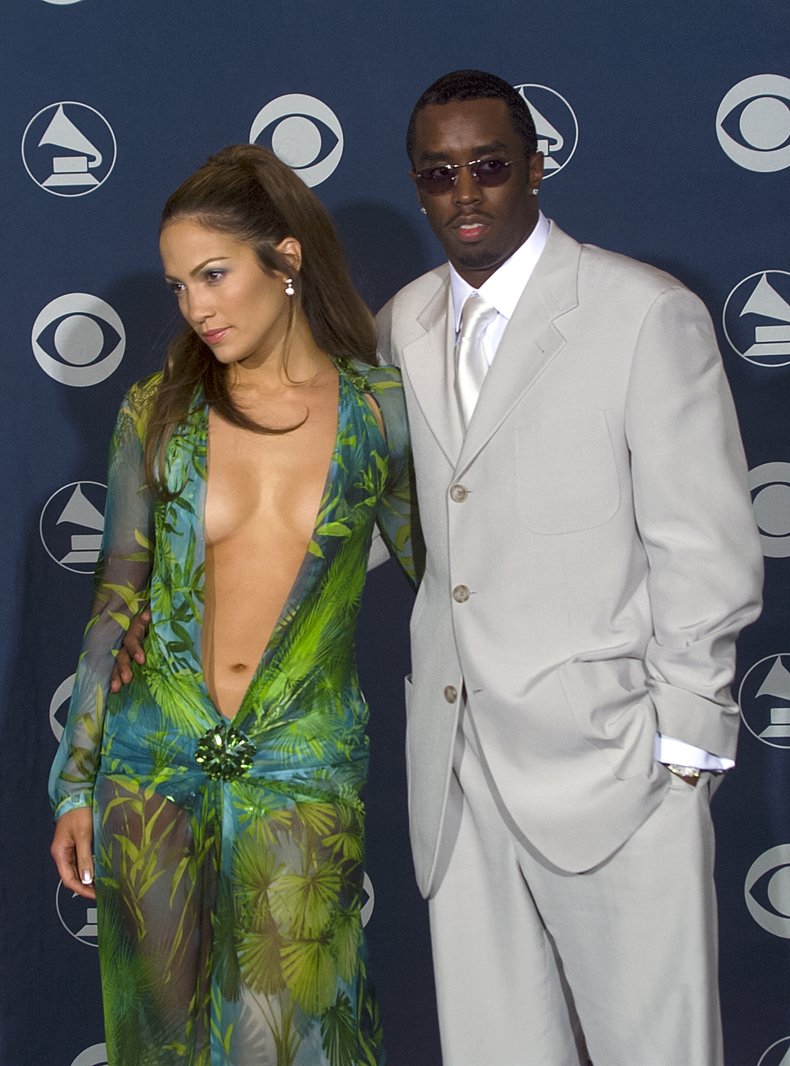 2001
The couple announced their split on Valentine's Day 2001.
According to ABC News, Diddy's publicist Nathalie Moar said: "Mr. Combs confirmed that he and his love, Jennifer Lopez, have, in fact, broken up.
"Mr. Combs is confirming this today, as he wanted to put all the rumors surrounding their relationship to rest. At this difficult time, we ask that you respect his privacy," she continued
Per Cheat Sheet, Lopez later told Oprah Winfrey that she had ended the relationship because she knew she'd never have the family life she wanted with the rapper.
She also hinted at infidelity on his part, amid speculation that he still had feelings for his ex, Kim Porter, who died in 2018.
This is the year that Lopez found love with Affleck.
2013
Lopez discussed her time with Diddy and his rumored infidelity in an interview with Vibe magazine in 2013.
"I was in this relationship with Puff where I was totally crying, crazy and going nuts. It really took my whole life in a tailspin," she said, according to Pop Sugar.
She added: "I can't remember right now, but I won't say it didn't happen.
"I never caught him but I just knew. He'd say he was going to a club for a couple of hours and then never come back that night."
2019
In 2019, Lopez reflected on what she called the "Puffy era" in an interview with The Breakfast Club radio show.
"The Puffy era was just kind of a crazy, heightened time in my life. You know, Puffy and I both grew up in the Bronx," she said.
On their initial attraction, Lopez said: "He had been in the music business and had all this success; I was just starting and making my first album when I met him. He became kind of a mentor to me in that moment. We had this kind of crazy, tumultuous relationship that ended in a bang."
She added: "It was definitely a moment but I felt like it was necessary. He was meant to be in my life at that moment to teach me what I needed to know about the music business, about what kind of artist I wanted to be in the music industry."