'Jeopardy!' Fans in Disbelief As Michael Caine Is Mistaken for Mick Jagger
A Jeopardy! contestant became the center of attention for all the wrong reasons on Monday, when he mistook Michael Caine for Mick Jagger.
Current reigning champ Eric Ahasic was seen returning to the hugely popular syndicated quiz show during the episode, as he vied for his sixth consecutive win.
However, all eyes were on contender Mazin Omer for one particular moment in the game, when one of his guesses to a clue left viewers both baffled and amused.
After a clue in the "Knights" category was requested, current host Mayim Bialik read out the following clue: "To honor his father, this star here was knighted in his birth name, so he's Sir Maurice Micklewhite."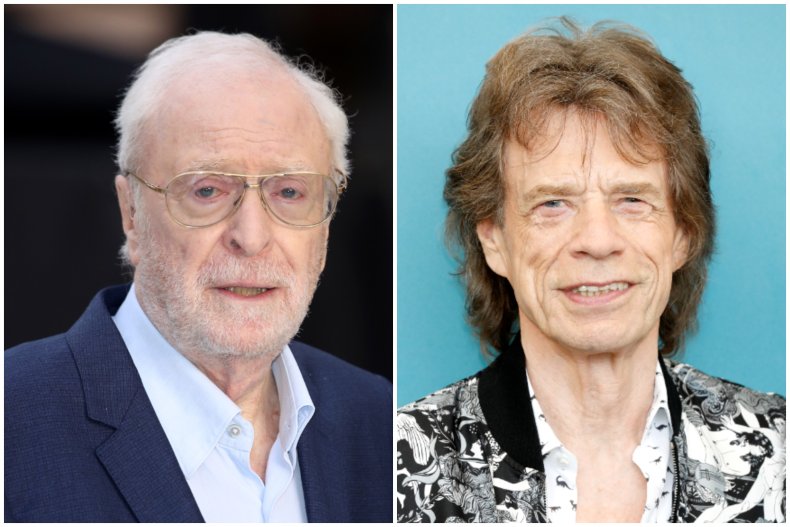 In support of the clue, an image of Oscar-winning actor Caine on the day he received his knighthood back in 2000 was flashed up on the screen.
Omer, a student from Ohio, buzzed in and incorrectly guessed: "Who is Mick Jagger?"
Fellow contestant Lisa Hernson, a banking director from New York, quickly buzzed in and correctly responded that the clue was referring to Caine.
Like Caine, Rolling Stones rocker Jagger has also been knighted, receiving his royal honor back in 2003.
While Omer's error could have been chalked up to nerves or even age, Jeopardy! viewers soon took to Twitter in droves to express their disbelief at his response.
One viewer shared a clip of the moment on the micro-blogging platform, along with a caption that read, in part: "*file under #AreYouF***ingKiddingMe?!"
Australian TV personality Matt Bevan referenced one of the Rolling Stones' most enduing hits when he commented: "Now I've got 'You Can't Always Get What You Want' in my head except in Michael Caine's voice."
Indiana radio host Rick Duncan tweeted: "'I'll take Pop Culturally Illiterate for $1,000.'"
Another viewer stated that "even if u don't know Michael Caine... u gotta know that's not Mick Jagger."
"OH COME ON!" former basketball player Rex Chapman wrote in reaction to the video, adding: "I can't stop laughing."
Amid the avalanche of mocking tweets, Troy Steinmetz, who was a contestant on the show back in 2017, sought to defend Omer as he responded to Chapman.
"Look Rex, it's hard up there," Steinmetz explained. "I buzzed in and said Kareem Abdul-Jabbar when a photo of Bill Russell was staring right at me."
The "Final Jeopardy" round also proved to be tough for Omer, when all three contestants were faced with the clue: "Buster Keaton considered her the tops in her field &, in fact, was one of her early mentors."
Omer incorrectly guessed Mary Tyler Moore, while Ahasic also erroneously wrote down Ginger Rogers as his response.
Hernson was the only one of the three to guess correctly, though the little money she went into the final round with left her in third place, while Omer placed second.
Having wagered $2,600 of his $29,400 daily total, Ahasic, a meteorologist from Minneapolis, walked away the victor, bringing his six-day winnings up to $133,801.
Ahasic will be seen vying to become a seven-time Jeopardy! champ during Tuesday night's installment of the hit quiz show.