'Jeopardy!' Contestants Recount Chaos Surrounding Mike Richards' Day As Host
A pair of recent Jeopardy! contestants have shared details of their appearance on the show during Mike Richards' sole day as host.
Richards was announced as the new permanent host of the long-running syndicated quiz show on August 11, after a months-long search for a presenter to replace the late Alex Trebek.
Just nine days later, on August 20, Richards announced he was stepping down from his role effective immediately. It came just two days after The Ringer published a report detailing offensive comments he had made while hosting a podcast in 2013 and 2014.
On the day in between those dates, August 19, Richards filmed a week's worth of Jeopardy! episodes during his sole day of presenting before cameras.
A pair of recent Jeopardy! contestants have since spoken candidly to The Ringer about the chaos surrounding Richards' sudden exit from the show, which briefly threw production into uncertainty.
When the dozen contestants arrived at the Los Angeles studio to tape their appearances as planned on August 20, it reported, they were informed that production had been canceled.
Samit Sarkar, whose appearance on the show aired on Friday, told the outlet that he happened to be staying at the same hotel as current Jeopardy! champ Matt Amodio, who he ran into long after he should have been taping at the studio.
Recalling his conversation with Amodio, which occurred as he finished breakfast with other contestants from the previous day's taping, he said: "We're like, 'Dude, what happened?' And he says, 'Yeah, I got to the studio, and they turned me away with no explanation. I had to find out about it online.'"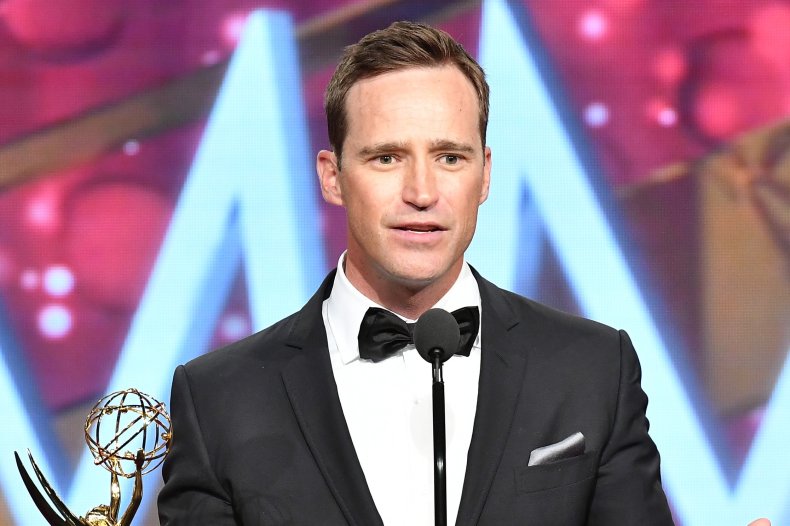 Contestants reportedly had had to make their way to L.A. at their own expense.
According to the The Ringer, Jeopardy! contestants not competing on tournaments are required to foot the bill for their own flights and accommodation—not to mention fitting their work schedules around the extra time needed to meet COVID-19 testing protocols.
Some of the contestants from the group were reportedly able to attend a rescheduled taping, which took place on the week beginning August 23, featuring Mayim Bialik as host.
The Ringer also reports that contestants who were present during Richards' sole day as host recalled him delivering a brief address to the camera, in which he expressed his gratitude at having been made the new permanent host. The address was not seen during last week's Season 38 opening episode.
Sarkar, deputy managing editor of Polygon, said that he is now part of a group chat with the other contestants from that day, in part to discuss their unusual experience.
"We've jokingly been referring to ourselves as the Mike Richards Ten," Sarkar told The Ringer.
He went on: "There is this sense of—you have waited for this thing your whole life, you put everything into trying to get on the show, and then it's subsumed by this larger drama that you had no control over and no real role in.
"That's the bigger story that is swallowing up what, for you, is the biggest thing that's ever happened to you in your life."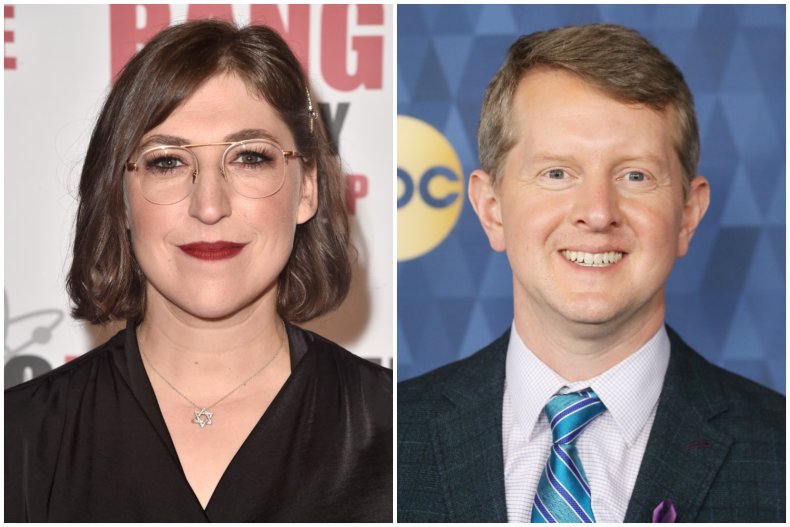 Fellow contestant Emily Sharp-Kellar said that she refused to applaud Richards during his entrances to the stage, after having read about his podcast comments.
"You only get one shot, and a lot of us were processing the heartbreak that we'll never be on Jeopardy! again and this was our only chance," Sarkar said.
Sarkar had previously revealed that the upheaval had led to another major change to one of the show's traditions following Richards' unceremonious exit.
Taking to Twitter earlier this month, Sarkar pointed out that he had the "dubious distinction of being 1 of the 11 contestants in history to have taped with Mike Richards as 'permanent' host."
Addressing the behind-the-scenes change, Sarkar added: "Btw, @Jeopardy! contestants usually get 2 photos — one with the host + a headshot. We each took a photo with Mike, but were only sent the headshot!"
Jeopardy! producers have been contacted for comment.
On August 31, it was also announced that Richards was out of his role as the executive producer of Jeopardy! and Wheel of Fortune.
Bialik, who had previously been announced as the host of Jeopardy! tournaments and specials, has since been seen taking over as presenter of the primetime show. She will split duties with Ken Jennings through the end of the calendar year.