'Jeopardy!' Responds After Contestant Mocked for 'Really Bad' Answer
The team behind the Jeopardy! Twitter account has responded after a contestant became a viral talking point for mistaking Earl Sweatshirt for fellow rapper A Boogie wit da Hoodie while competing on the show.
Mayim Bialik recently returned to the Jeopardy! fold to host the ongoing High School Reunion Tournament, which sees a selection of former Teen Tournament contestants returning after initially facing off in 2018 and 2019.
With the tournament now in its second week, Bialik on Tuesday welcomed Indiana University senior Audrey Satchivi, the University of Texas junior Anish Maddipoti, and Lucas Miner, a junior at Yale, as they vied for the ultimate prize of $100,000.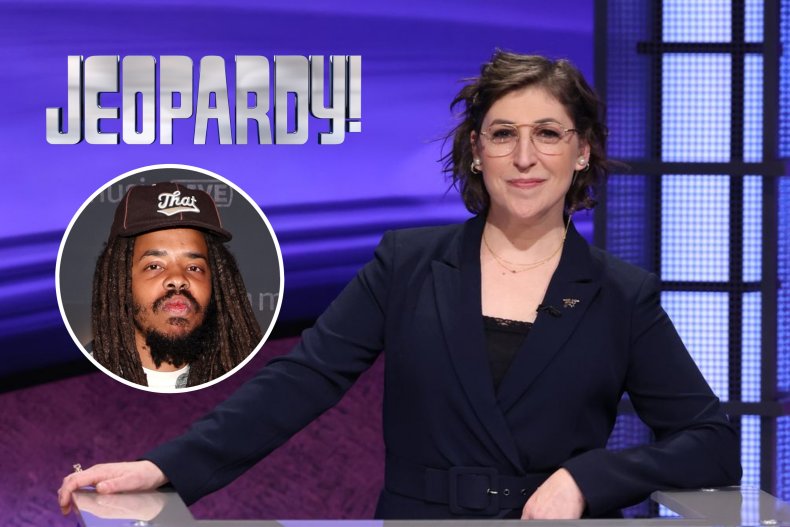 During the game, Maddipoti selected the $800 square in the "Rappers" category, prompting a photo to be shared onscreen as Bialik read out the clue: "He's seen here, actually in a hoodie, around the time of Doris, his major label debut album."
"Who is A Boogie with a Hoodie?" Satchivi guessed after quickly buzzing in to respond.
Stumbling over her response to the guess, Call Me Kat star Bialik drew muffled laughter as she told the contestant: "No!"
While the other two contestants had the opportunity to buzz in and potentially boost their totals, both remained silent as they apparently didn't know who he was.
"That is Earl Sweatshirt," Bialik explained after the clock ran out, prompting what appeared to be nods of recognition from the trio of contestants.
Earl Sweatshirt, whose real name is Thebe Neruda Kgositsile, rose to prominence as a member of the hip-hop collective Odd Future alongside Tyler the Creator and Frank Ocean. His debut album reached number 5 on the Billboard Top 200.
A Boogie wit da Hoodie, whose real name is Artist Julius Dubose, took inspiration for his stage moniker from the character Ace Boogie in the 2002 movie Paid in Full. Due to his penchant for wearing hoodies, friends gave him the stage name he now uses.
Footage of the rapper mix-up, which quickly went viral, was shared on Twitter, along with the caption: "They violated Earl Sweatshirt on Jeopardy just now."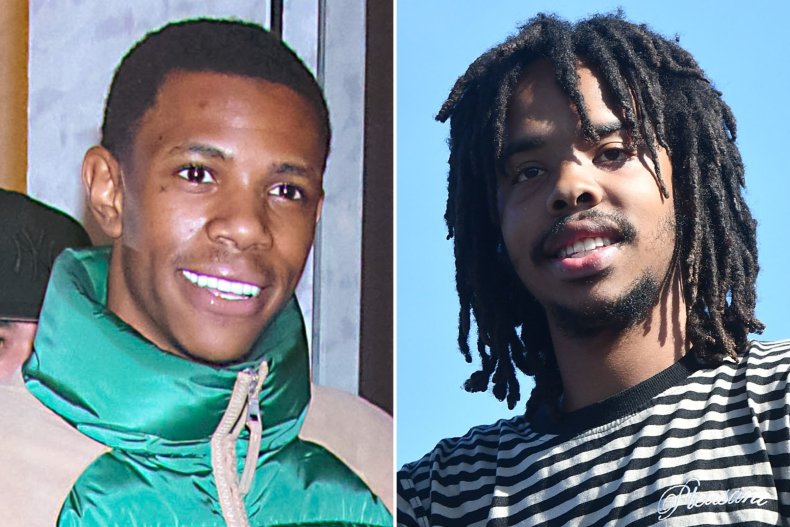 "That's bad, really bad," said one viewer as the post attracted a flood of comments.
Another commented that Satchivi responding "A Boogie with a Hoodie instead of A Boogie [wit da] Hoodie is even worse than getting it wrong."
"There's so much wrong with this clip that I don't even know where to start," another wrote in reaction to the seconds-long footage.
Amid the discussion, a comment from the verified Jeopardy! Twitter account read: "Hey, they tried," along with a face with tears of joy emoji.
"They did, and they gave a valiant effort for the remainder of the show, but it was too hilarious not to capture," the original poster of the video responded.
Elsewhere, a large number of Twitter users spoke out in defense of Satchivi, with many saying that they would have struggled to get the clue right themselves.
"I've reached the age where a 'rappers' category on Jeopardy isn't a gimme anymore. 'Cause I would've gotten this wrong twice," one user tweeted.
"She looked so devastated," said another viewer of the contestant. "She thought they gave her a context clue w/ the photo. I can't get over this."
Another said that the photo used of Earl Sweatshirt was "misleading as hell," given that he now sports lengthy dreadlocks, which were not visible in the image.
It was noted in an ensuing conversation that Bialik's emphasis on the rapper in the photo "actually wearing a hoodie" likely prompted the confusion on Satchivi's part.
Last year, another contestant's faux pas went viral after she confused the hip-hop group Public Enemy with Mark Wahlberg's band, Marky Mark and the Funky Bunch, from the 1990s.
Amid the resulting social media criticism, Public Enemy frontman Chuck D spoke out in the contestant's defense.
The musician tweeted at the time: "Everybody don't know everything... it's why I introduce myself wherever I go and whoever I talk to. It's just courtesy. But the sad thing is not knowing those other Chuck Ds."