'Jeopardy! Tournament of Champions' 2021 Line-Up: All the Contestants Taking Part This Year
Jeopardy! is taking a break from its rolling roster of celebrity guest hosts to air its latest Tournament of Champions, which begins on Monday, May 17. Buzzy Cohen, a former nine-time champion and 2017 Tournament of Champions winner, will host the series, which sees 15 former champs competing for a $250,000 prize.
The favorite coming into the competition is Jason Zuffranieri, who won 19 games back in 2019 and has already taken home over $500,000 in prize money. This makes him the third-highest money winner on the show (behind Ken Jennings and James Holzhauer) and joint-fourth-highest consecutive games winner, tied with David Madden and behind Jennings, Holzhauer and Julia Collins.
Zuffranieri will have stiff competition, however, from the line-up of formidable former contestants. Here's who's taking part:
Jeopardy! Tournament of Champions 2021 line-up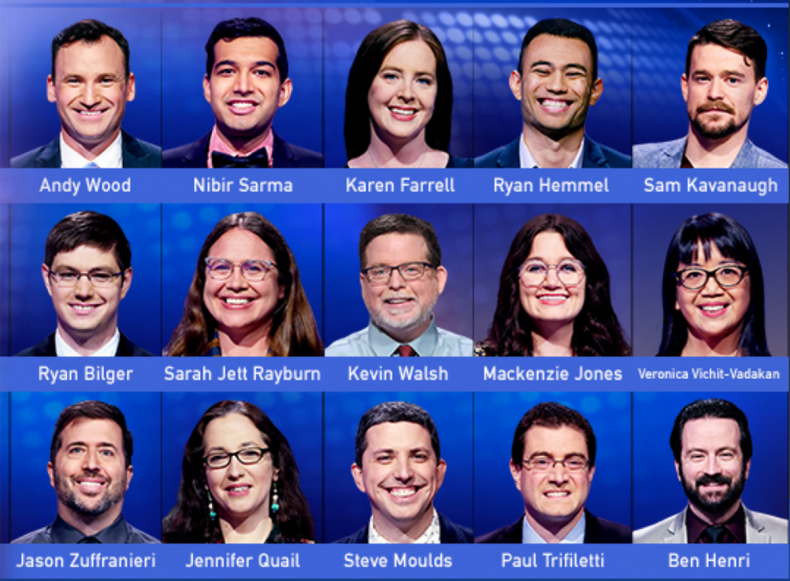 Monday, May 17 (Day 1)
Jason Zuffranieri, a math teacher from Albuquerque, New Mexico
Appeared on show: July 2019
Win run: 19 games (total winnings $532,496)
Ryan Bilger, a graduate student from Macungie, Pennsylvania
Appeared on show: July 2019
Win run: Four games (total winnings $109,049)
Sarah Jett Rayburn, a writer and stay-at-home mom from Hutto, Texas
Appeared on show: April 2020
Win run: Four games (total winnings $90,300)
Tuesday, May 18 (Day 2)
Karen Farrell, a political consultant from Chesapeake, Virginia
Appeared on show: December 2019
Win run: Eight games (total winnings $160,603)
Nibir Sarma, a college junior from Eden Prairie, Minnesota
Appeared on show: April 2020
Win run: Won 2020 College Championship (which has a $100,000 prize)
Steve Moulds, a playwright from Louisville, Kentucky
Appeared on show: October 2019
Win run: Three games (total winnings $86,603)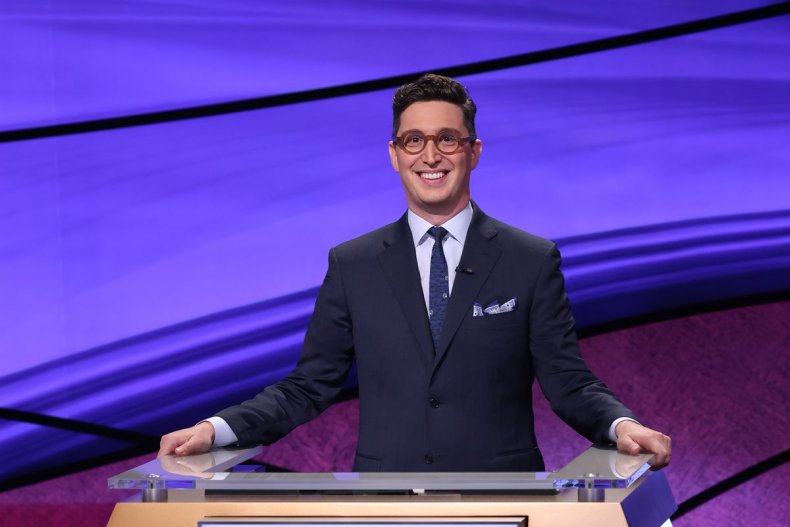 Wednesday, May 19 (Day 3)
Jennifer Quail, a wine tasting consultant from Dowagiac, Michigan
Appeared on show: December 2019
Win run: Eight games (total winnings $230,800)
Paul Trifiletti, an attorney from Athens, Georgia
Appeared on show: March 2020
Win run: Five games (total winnings $107,801)
Ryan Hemmel, a legal technology professional from Los Angeles, California
Appeared on show: November 2020
Win run: Four games (total winnings $105,526)
Thursday, May 20 (Day 4)
Mackenzie Jones, a STEM programming coordinator from Tulsa, Oklahoma
Appeared on show: February 2020
Win run: Eight games (total winnings $206,808)
Kevin Walsh, a story analyst from Williamstown, New Jersey
Appeared on show: October 2020
Win run: Six games (total winnings $113,301)
Ben Henri, a choral music director from Grosse Pointe, Michigan
Appeared on show: May 2020
Win run: Won 2020 Teachers Tournament (which has a $100,000 prize)
Friday, May 21 (Day 5)
Sam Kavanaugh, a teacher from Carlton, Minnesota
Appeared on show: July 2019
Win run: Five games (total winnings $157,202)
Andy Wood, a writer from Ann Arbor, Michigan
Appeared on show: November 2020
Win run: Four games (total winnings $93,999)
Veronica Vichit-Vadakan, a librarian from Portland, Oregon
Appeared on show: January 2020
Win run: Four games (total winnings $90,001)