Jeremy Clarkson Opens Up on Amazon Car Show Naming Woes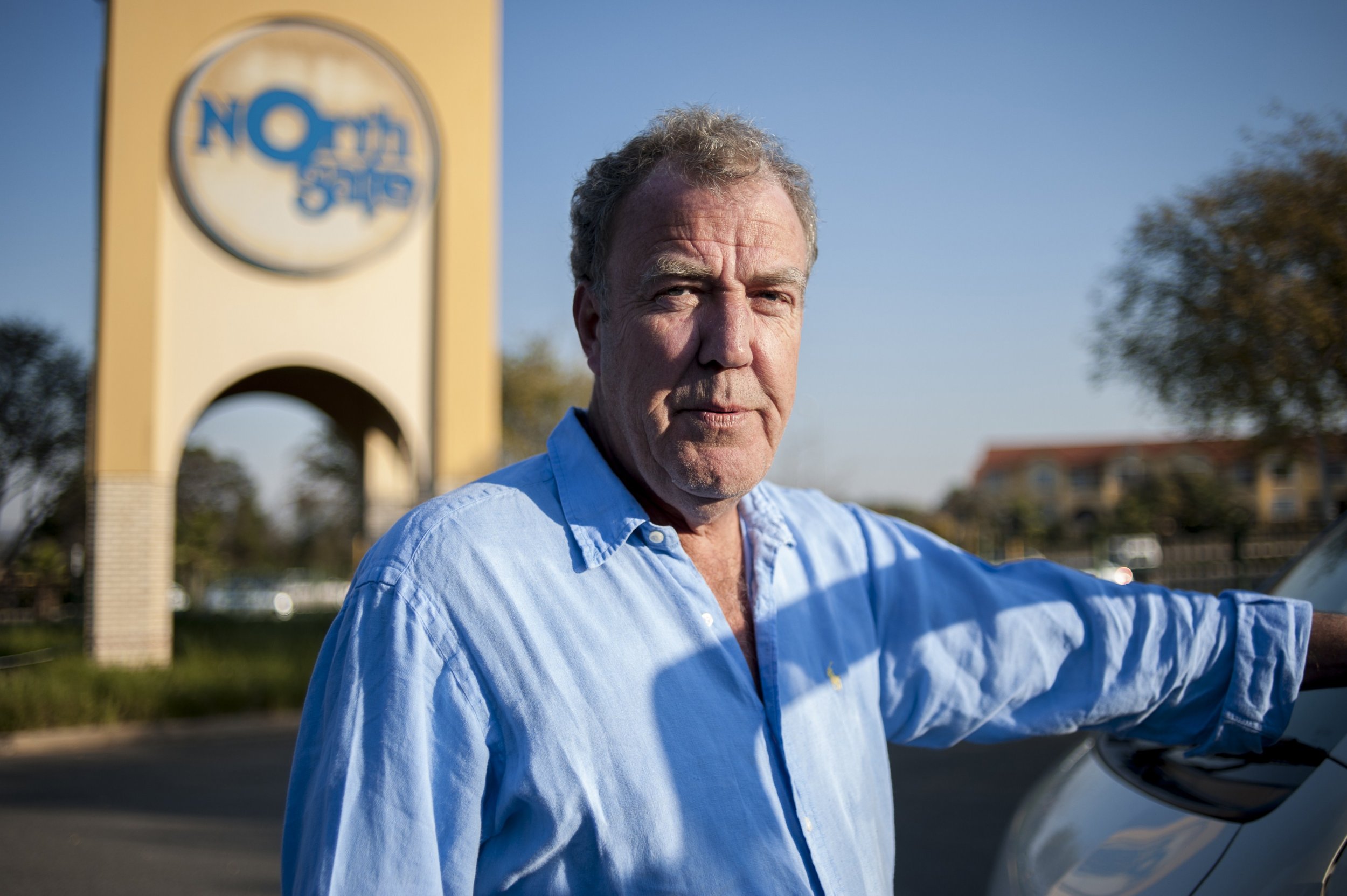 For Jeremy Clarkson, Richard Hammond and James May, the struggle to name their new Amazon car show is real.
Clarkson has admitted that coming up with a title is proving to be the "biggest" problem he has faced making the program, which is due to launch this fall. In fact, the former Top Gear trio's brainstorming efforts are becoming quite costly.
In his Sunday Times column, the TV presenter explained: "Every morning I'd make a £7,000 ($10,000) call to the lawyer with an idea, and every afternoon I'd get a £7,000 reply saying the name was already in use by someone in New Zealand, or France or Ukraine. Prime Torque. Autonation. Skid Mark. Everything was a no-no."
Clarkson said he was reluctant to allow fans to name the show fearing he and his co-stars could end up presenting "Cary McCarface" —referencing the new polar research ship that was named Boaty McBoatface after an online vote.
Making matters all the more complicated, the one name Clarkson and company did agree on— Gear Knobs —was vetoed by the show's legal team for being too similar to Top Gear.
He wrote: "[The lawyer] said the trademark was available, but it would be an unwise idea, owing to the laws surrounding intellectual property. In short, the BBC not only owns the rights to the Stig and the Star in a Reasonably Priced Car and the Cool Wall, but also to any name that is remotely similar to Top Gear."
Clarkson concluded: "We need a name that isn't in use by any business anywhere in the world and doesn't even sound or look like any name that's in use by any business anywhere in the world."
Clarkson, Hammond and May poked fun at their naming woes in a video released by Amazon earlier in April.
The video shows the trio suggesting ideas, with Clarkson appearing to take inspiration from Genesis albums.