Watch: Clarkson, Hammond and May Try to Name Their New Amazon Show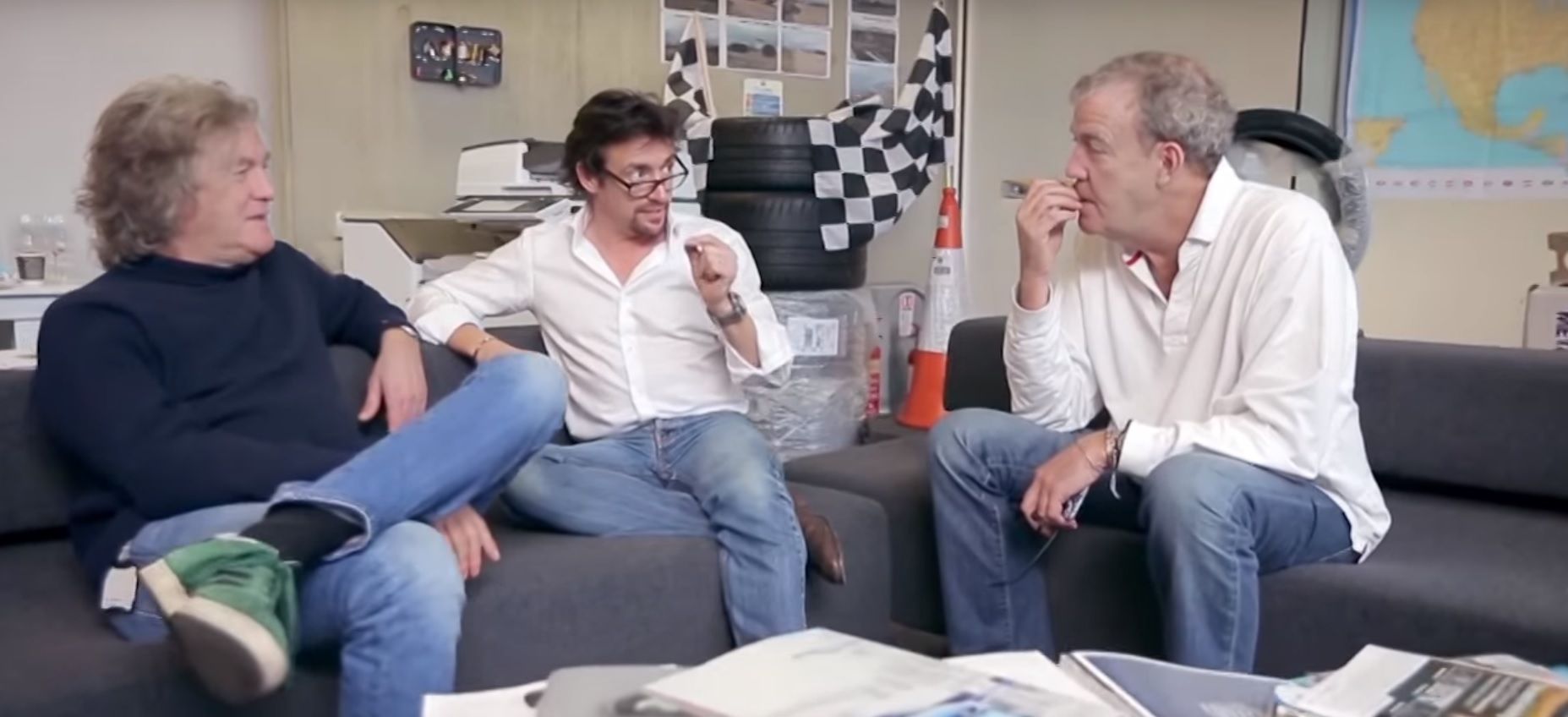 Top Gear may be revving up for its big comeback next month, but meanwhile, somewhere in the Amazon cloud, former hosts Jeremy Clarkson, Richard Hammond and James May are still trying to think of a name for their new show.
Amazon Prime Video has released a clip of the trio brainstorming ideas and, well, it doesn't appear too fruitful.
Watch:
In the video, Clarkson's suggestions all seem to be taken from the names of Genesis albums, while Hammond's idea— Tripod —isn't any more distinct.
The skit concludes with the presenters all sitting in silence having yet to think up a name.
You better act fast, gents, because the show is due to launch in the fall.
Clarkson was famously fired from Top Gear in March 2015 after hitting a producer. Hammond and May opted not to return without him, and the trio signed with Amazon for their own show in July 2015. Their deal with the website is worth a reported £160 million.
In March, the BBC gave viewers its first look at the all new Top Gear hosted by Chris Evans and Friends actor Matt LeBlanc.
Top Gear is set to return to U.K. screens in May.