'Top Gear': BBC Releases First Trailer Starring Chris Evans and Matt Le Blanc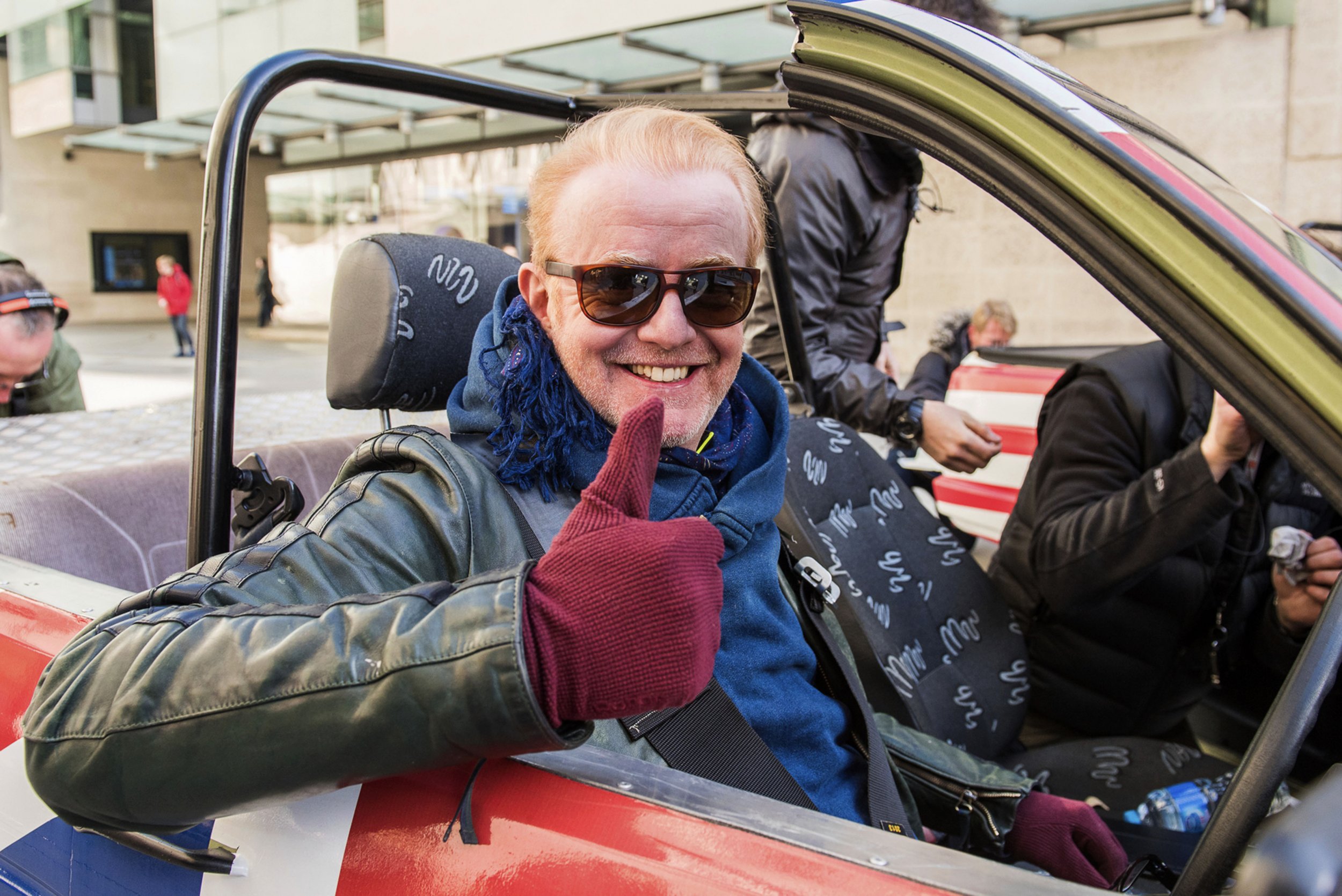 Fast cars, Joey from Friends and… Chris Evans's strawberry-colored vomit? The BBC has unveiled the first look at the new series of Top Gear, set to air on BBC Two in May.
Watch below:
The minute-long trailer teases, "The wait is almost over," as new co-presenters Evans and Matt Le Blanc speed down freeways in revved up vehicles. Le Blanc, in a ridiculous fur coat, is seen behind the wheel of a souped-up car painted with the star-spangled banner, as if to drum home the fact he's the show's token American.
There's little of the other five new co-presenters in the trailer, although there are fleeting glimpses of The Stig and German motor racer Sabine Schmitz, whose high-speed driving appears to take a toll on Evans. The trailer ends with the sight of the 49-year-old vomiting after riding with her. Has life in the fast lane already caught up with him?
The revamped Top Gear has had its fair share of growing pains, not least the exit of executive producer Lisa Clark amid reports of clashing with Evans.
Earlier in March, Evans appeared to mock rumors of his diva behavior on set in a column for the Mail on Sunday.
He wrote: "As we count down to our first show of the new series, in (not James) May, the seemingly inexhaustible stream of 'insider' stories keeps on coming, my most recent favourite being about how 'unprofessional' I have been behaving 'on set.'
"Just a small point here. We don't actually have a set yet for me to misbehave on. Not only has it not been built, but we have only just signed off the final design."
The show was also accused of disrespecting the war dead after filming scenes near London's Cenotaph memorial in early March.
Evans is set to host the new show with a rotation of co-stars including Le Blanc, The Stig, Schmitz, Formula One pundit Eddie Jordan, racing journalist Rory Reid and YouTube star Chris Harris.