Corsi Willing to Testify Against Stone In Court, Calls Indictment 'Accurate' Regarding His Contact With Ex-Trump Adviser
Conservative political commentator Jerome Corsi has said that he is willing to testify that the allegations from special counsel Robert Mueller's probe regarding his communication with President Donald Trump's former adviser Roger Stone are "accurate."
"I know my motivation is to tell the truth. And I will affirm that what is in the indictment about me is accurate. And I will affirm that if asked to in court," Corsi told CNN host Jake Tapper on Sunday morning, appearing on the show State of the Union.
"I'll be happy to testify, if—I would suspect to be subpoenaed. And I'll let the testimony fall wherever it falls," he confirmed when pressed by Tapper.
Stone was arrested and formally indicted by Mueller's investigative team on Friday, with FBI agents reportedly volunteering to make the arrest despite being furloughed by the now-ended partial government shutdown. He faces charges of obstruction, witness tampering and making false statements in connection with Mueller's ongoing probe into allegations that Trump's 2016 presidential campaign team colluded with Russia. The long-time friend of the president, who worked as part of former President Richard Nixon's reelection team back in 1972, is the sixth associate of Trump to be indicted by Mueller.
Mueller's indictment laid out the text messages and emails connecting Stone to Trump's campaign team and WikiLeaks, which released Democratic National Committee emails allegedly hacked by Russia. The document alleges that Stone then lied to investigators about those contacts. But Stone insisted on Sunday that Mueller's indictment is "thin as piss on a rock," pledging to "fight for my life."
In the indictment, Corsi is named as "Person 1," which he quickly confirmed to CNN last week referred to him. The document alleged how Corsi had worked as a middle man between Stone and WikiLeaks, with Stone then communicating with top members of Trump's campaign team. WikiLeaks has denied any connection to Stone, calling his messages contained in the indictment "braggadocio."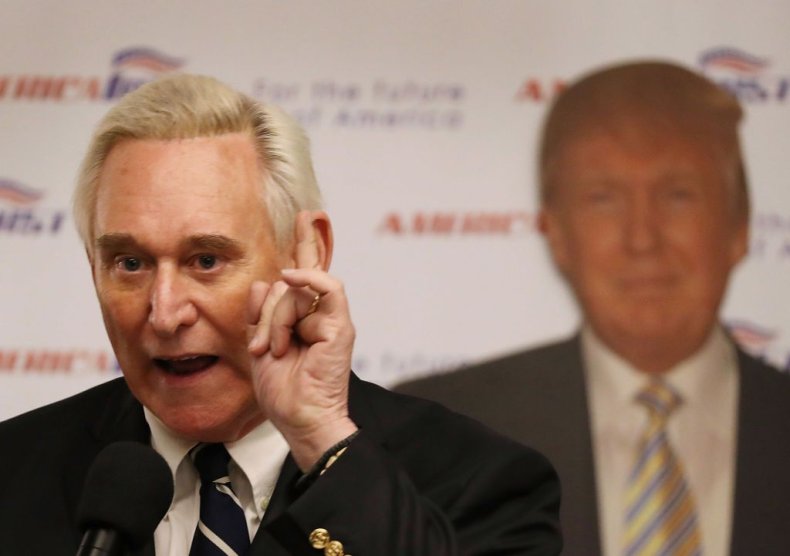 Speaking on ABC's This Week, Stone suggested that nothing he did was criminal.
"All I did was take publicly available information and try to hype it to get it as much attention as possible because I had a tip that the information was politically significant and that it would come in October," he said. Previously, Stone has voiced his complete loyalty to Trump, saying he won't testify in a way that would hurt the president.
Despite Stone's defense, Corsi said for his part, he will cooperate with Mueller's probe. "I'm going to do my best to tell the truth, without calculation of whom it benefits or whom it detracts," he said.