Jim Carrey Says He's 'Probably' Retiring From Acting
Jim Carrey has revealed he is considering retiring from acting—unless the right project comes along.
The legendary comic actor made headlines this week after he criticized Will Smith for slapping Chris Rock at the Oscars—only for his own questionable behavior at an award show in the past to then resurface.
Now the Dumb and Dumber star, 60, has opened up about his career and said that he is all but finished with Hollywood, but he may reconsider a return if he gets a call from Dolly Parton.
"I am retiring. I am being fairly serious," he said in an interview with Access Hollywood on Thursday.
The actor made the revelations while discussing his new film, ​​Sonic the Hedgehog 2.
"It depends," he continued, "if the angels bring some sort of script that's written in gold ink, that says to me that it's going to be really important for people to see, I might.
"I might continue down the road, but I'm taking a break."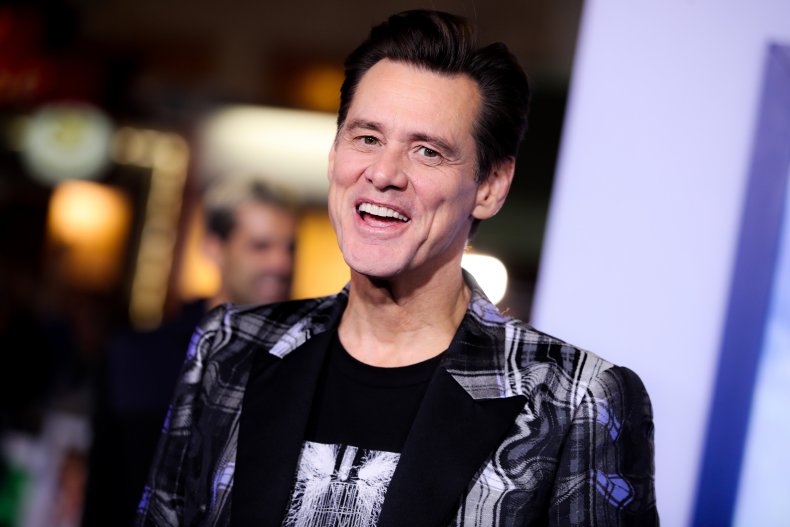 Carrey explained that he is enjoying the "quiet life" and calmer activities, such as painting.
"I really like my quiet life, and I really love putting paint on canvas, and I really love my spiritual life, and I feel like—and this is something you might never hear another celebrity say as long as time exists—I have enough," he said. "I've done enough. I am enough."
As for working with country legend Parton, interviewer Kit Hoover mentioned that Parton wants Carrey to play her "music partner" Porter Wagoner in a biopic of her life—something which Carrey seemed delighted to hear.
"I will always talk to Dolly. Dolly is, just to me, an other-worldly that is just bigger than you can imagine," he said.
Carrey condemned Smith for his actions during an interview with CBS Mornings on Tuesday after the now-infamous Oscars slap, and blasted Hollywood for giving the actor a standing ovation when he won an award for his role in King Richard.
"I was sickened, I was sickened by the standing ovation," Carrey said.
"I felt like Hollywood is just spineless en masse and it really felt like this is a really clear indication that we're not the cool club anymore."
Host Gayle King then asked Carrey: "If anyone else had walked from the audience and done that, they would've been escorted out by security or maybe even arrested."
To which Carrey stated: "He should have been."
Carrey added: "I would have announced this morning that I was suing Will for $200 million because that video is going to be there forever," in relation to Rock's decision not to press charges.
Smith has since apologized for slapping Rock on Sunday night, writing on Instagram: "Jokes at my expense are a part of the job, but a joke about Jada's medical condition was too much for me to bear and I reacted emotionally."