Is Comedy Under Attack? Jim Gaffigan Didn't Notice
If comedy is under attack in 2023, Jim Gaffigan hasn't noticed.
The comedian and actor has been doing stand-up since the early 1990s and says he has seen a change in the landscape over the years—but not in the way you might expect.
Speaking to Newsweek ahead of the launch of his movie, Linoleum, Gaffigan discussed which question comedians are tired of being asked.
"Jeez," he said. "Most recently it's, 'Is comedy under attack?'"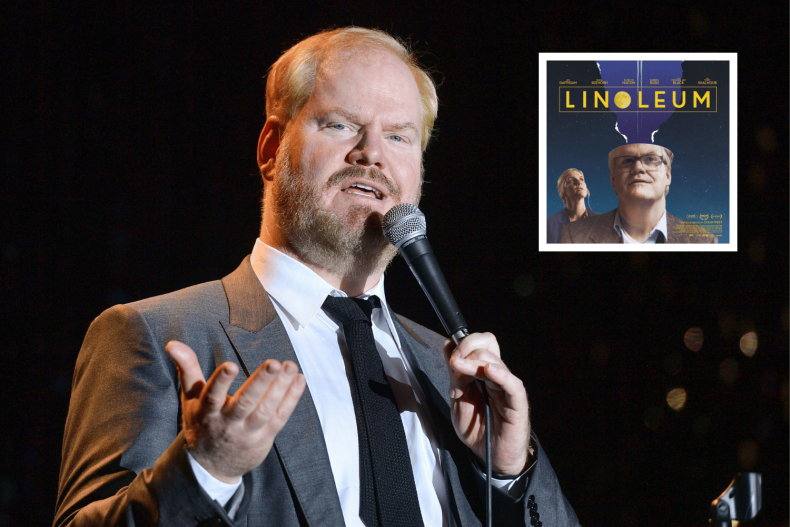 Comedians such as Dave Chappelle, Louis C.K. and Joe Rogan have been heavily criticized for jokes about political and cultural topics in recent years, sometimes sparking social media campaigns for boycotts or prompting venues to cancel their appearances.
This has led to the narrative in some circles that "comedy is under attack."
Gaffigan isn't convinced. "Look, comedians love conspiracies, comedians love hyperbole, comedians love irreverence, and they deal with crossing the line. And my friends, some of my favorite comedians, are all about that.
"But I feel like there's almost a kind of laziness surrounding that. Like [the question], 'Does it affect you?'"
His own stand-up routines are not likely to come under attack, he added. "I complain about my family and how I just want to go back to bed. So, I don't know if I'm gonna offend the trans community, know what I mean?" Gaffigan joked.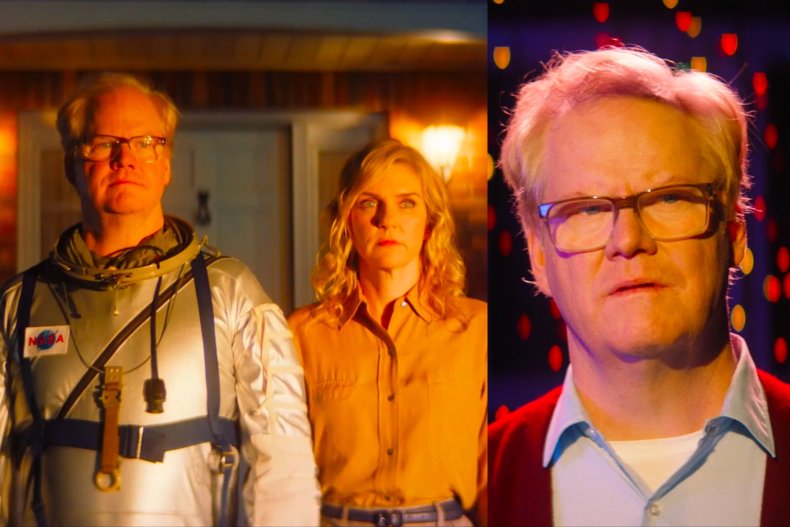 Over his years in comedy, the 56-year-old says he has seen the role of comics change in society.
"Comedians have come so much farther than I expected in my career span, as far as being part of the discourse. So, there's part of me that's, yeah, there's questions that we are asked that might not be relevant, but I'm glad people are asking comedians," Gaffigan said.
That said, comedians who are also actors—as he has been since the late 1990s—can be misunderstood. "There are labels that are put on all comedians that I think are kind of lazy and uninformed. I encounter this in acting roles.
"Sometimes they'll be like, 'We're looking for a Robin Williams type' and I'm like, 'Well I'm not Robin Williams.' They're like, 'But you're a comedian.' Comedians are so different."
His latest acting project, Linoleum, is a sci-fi family drama that will be in theaters from Friday, February 24.
He plays two characters: Cameron Edwin, a downtrodden father and host of a TV science show with low ratings, and the seemingly put-together Kent Armstrong, who literally crashes in to upset Cameron's existence.
Linoleum received rave reviews on the film festival circuit, with Gaffigan being singled out for his performance—joining the ranks of Jim Carrey, Adam Sandler and Robert Downey Jr., who all started out in comedy but have produced incredible work in dramas.
"I think there's something about comedians, there's a lot of acting that goes into comedy, that you have to hide," Gaffigan said, on why many comedians seem able to make the transition.
"Even the best stand-ups, you know—Jimmy Carr for example—that's all a performance. You might think that's his character and his personality, and it is part of it, but there is a performance there.
"There is something about comedians … very serious and very focused. That does segue well into acting. If they're interested. I should say, it's not all comedians. It's just the comedians that are passionate about it."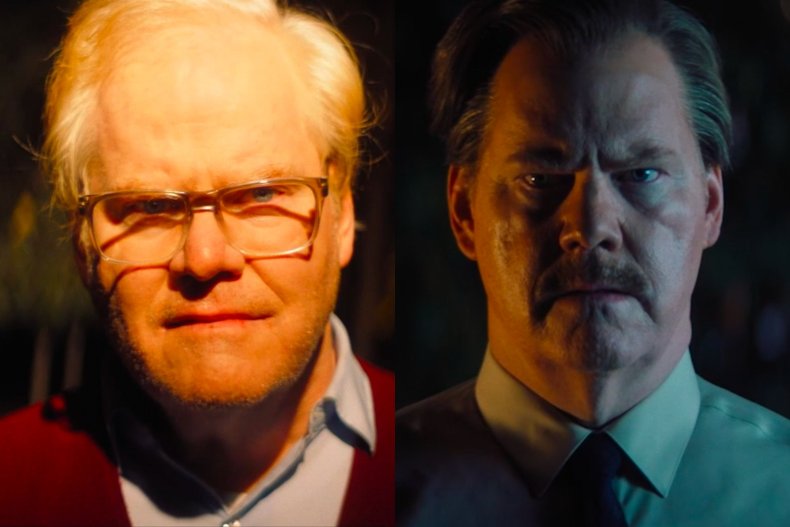 Gaffigan admits he is "suspect" of too many compliments, but it is perhaps worth it for this movie.
"Linoleum is a really special movie, [...] I think the true measure of something that's a great piece of art, if you will, is if it'll prompt questions, rather than provide an answer."
He continued: "What I find really exciting about Linoleum is having gone to a bunch of screenings and done Q&As. It really differs. And it's not contingent on the demographics of the audience. It really presents these questions and not in a heavy-handed way. It catches people off guard."
Likening the experience to watching the Apple TV+ show Severance and how he couldn't wait for his wife to finish it so they could talk about it, Gaffigan wants Linoleum to start discussions between viewers once the credits roll.
Linoleum will be available to watch in theaters from Friday, February 24.