Jimmy Kimmel Roasts QAnaon: 'What Happened To the Great Awakening?'
Jimmy Kimmel has taken aim at QAnon, mocking the conspiracy theorists for being "conned" by Donald Trump.
The late-night host made a play on words by saying followers had been "donned" by the former president after theories that Joe Biden's inauguration would be disrupted never happened.
"This has been a very tough week for the QAnon crowd," Kimmel said on Thursday night's instalment of Jimmy Kimmel Live. "The prophecies that they built much of their lives around didn't come to fruition.
"These guys woke up yesterday thinking they were about to watch Trump round-up and arrest all the elites, the pedophiles and by six o'clock, Tom Hanks was introducing Bill Clinton to congratulate Joe Biden on being president."
He mocked: "What QAnon members experienced yesterday was the equivalent of leaving cookies out for Santa and in the morning, finding them untouched.
"What happened to the great awakening?" he asked. "Did Q forget to set his alarm clock?"
Supporters of the theory have been anticipating that Biden's inauguration would lead to what had been dubbed the "Great Awakening,"—A day when Trump would expose a global network of elitists running a "deep state" government and sex trafficking ring, and remain in office for four more years.
Followers of the pro-Trump movement had been expressing bitter disappointment online when this did not turn out to be the case.
After sharing some social media posts by QAnon members, Kimmel said that they "knew all the details of the big plan."
"But then there was no show—Joe Bien got sworn in, there were no arrests, no marines, no military tribunal..."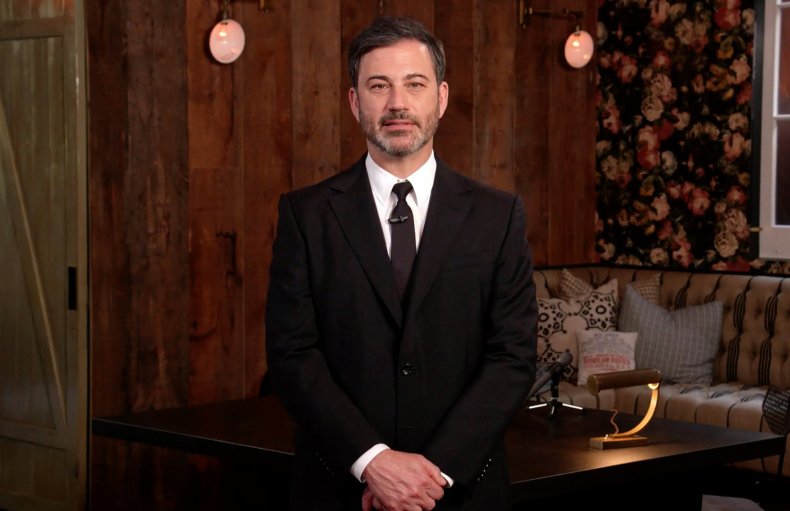 Kimmel quoted a post from a QAnon member who said they got "conned"
"Yes, you most certainly did. You got donned. That's what happened," Kimmel continued. "But instead of accepting it, many of these characters are doubling down with more banana-headed ideas. This apparently is how it works. With conspiracy fans. They just move on to the next one. When the first one doesn't come true."
There are now fears that QAnon could splinter into "violent offshoots" after Trump's exit.
Colin P. Clarke, director of policy and research at security consultancy the Soufan Group, tweeted: "If QAnon begins to splinter soon, we'll need to pay attention to the emergence of potentially violent offshoots.
"We know some adherents possess the propensity for extreme violence, those who feel duped could grow exceedingly desperate & seek to lash out. Humiliation fuels rage."
Previously, Kimmel likened Trump leaving the White House to being told a tumor is benign.