Joe Biden 'Cannot Behave This Way' Says Duma Speaker Angered at 'Killer' Putin Comment
A top Russian lawmaker has reacted with anger to the comments made by President Joe Biden in an interview where he agreed Russian President Vladimir Putin was a "killer."
Vyacheslav Volodin, who is speaker of Russia's parliament, the Duma, and a former aide to Putin, took aim at the comments Biden made on ABC News.
The pre-taped interview with Biden, which aired on Wednesday, followed an intelligence assessment that concluded Russia had tried to interfere in last November's election on Putin's orders.
When asked by anchor George Stephanopoulos "what price must he [Putin] pay?" Biden replied: "He will pay a price."
Biden continued: "We had a long talk, he and...and the conversation started off, I said, 'I know you and you know me. If I establish this occurred, then be prepared.'"
The U.S. president was asked by Stephanopoulos "you know Vladimir Putin, do you think he's a killer?" Biden replied, "Mmm hmm, I do," before adding, "the price he's going to pay, you'll see shortly."
The U.S. president did not specify any further as to what the "killer" comment referred to, nor did he clarify what any punishment would be.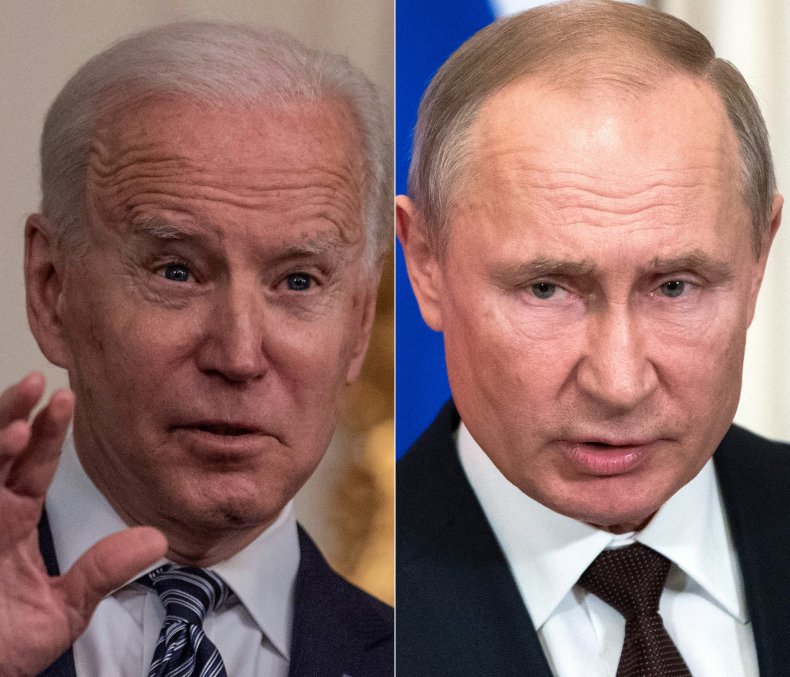 In the last month, the U.S. has imposed sanctions following the poisoning of opposition figure Alexei Navalny, who was arrested upon his return to Moscow and then jailed. Further sanctions linked to the report of U.S. election interference are expected in the coming days, according to Reuters and CNN.
But Volodin described Biden's comments as "unacceptable" and said that "they offend the citizens of Russia who have made a choice and support their president."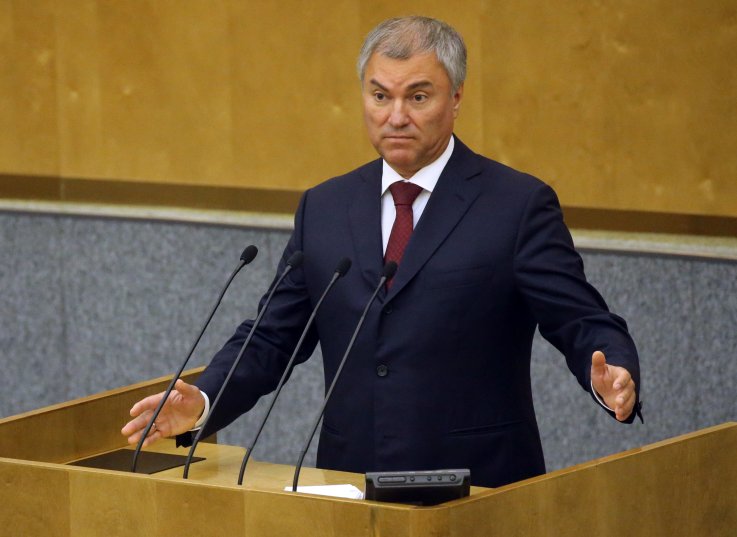 Russian State Duma Chairman Vyacheslav Volodin at the State Duma, on September 15, 2020.
Mikhail Svetlov/Getty Images
He said that despite their differences, previous U.S. presidents had always managed to have a working relationship with leaders in Moscow, even Joseph Stalin.
"Biden's statement today is beyond common sense. The leader of a country that claims to be the bearer of democratic principles and morality cannot behave this way," Volodin wrote on the Telegram messenger app.
"Nobody is allowed to talk like that about our head of state," he said, adding that Biden's sentiment came because U.S. attempts "to create problems for our country—sanctions, threats, blackmail, interference in internal affairs—had failed. This is hysteria that comes from impotence."
"Vladimir Putin is our president. Attacks on him are attacks on our country," Volodin added.
During the ABC interview, Biden spoke about "places where it's in our mutual interest to work together." These included renewing the New START agreement on nuclear proliferation soon after taking office, which he said showed that it was possible to "walk and chew gum at the same time."
However, the prospects of tougher Washington sanctions against Moscow and Biden's view of the Russian leader signals further tensions in ties between the countries.
The Russian currency, the rouble, fell by one percent against the dollar after the interview aired.
During the ABC News interview, Biden also described a time in 2011 when as vice president and met Putin, who was then the Russian prime minister. "President [George W.] Bush had said I looked in his eyes and saw his soul," Biden said, "I said look in your eyes, and I don't think you have a soul. He looked back at me and he said, 'We understand each other.'"
Newsweek has contacted the White House and the Russian foreign ministry for comment.
The graphic below, provided by Statista, shows Russian President Vladimir Putin's time in power.