Joe Biden to Go on the Offensive Against China in State of the Union Speech
President Joe Biden is likely to harden his rhetoric towards China in his State of the Union speech to Congress on Tuesday after a suspected Chinese spy balloon was shot down after passing over the U.S., experts say.
While the president is unlikely to tackle head-on Republican criticism that the balloon was not taken out sooner, Biden will "portray China as a bad actor" amid appeals for bipartisanship, according to Alex Waddan, an associate professor in politics at the University of Leicester in the U.K.
His speech to both houses will come days after an American F-22 shot down the balloon off the coast of South Carolina. It was first spotted over the Aleutian Islands, an archipelago off the coast of Alaska, on January 28, before travelling across Alaska, Canada and then into northern U.S. states on Tuesday.
Defense officials believe the balloon was intended to surveil sensitive military sites in the U.S. China has claimed that it was a weather balloon that had been blown off course, and expressed outrage that it had been destroyed.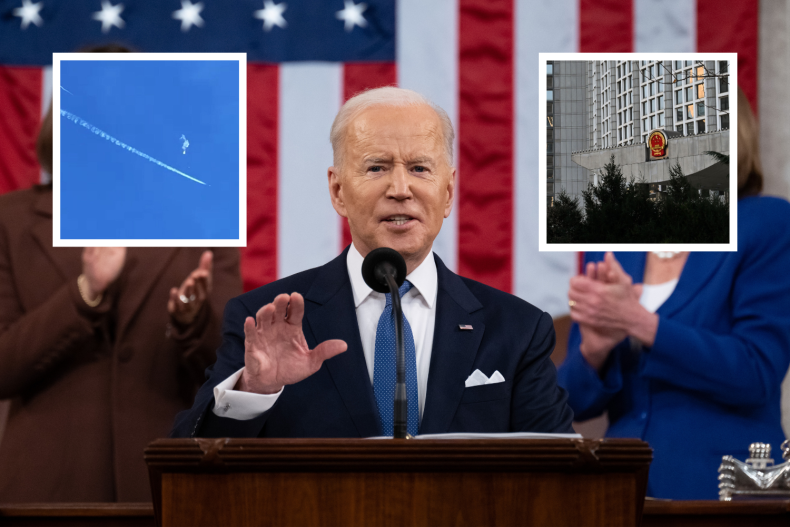 Biden accepted a recommendation from defense chiefs when briefed about the balloon on Wednesday not to shoot it down over land over safety concerns for people on the ground. However, the decision to let it drift across U.S. airspace provoked disapproval from Republican lawmakers that it was not shot down sooner.
"In the sense that there may be something more formal in the State of the Union, it would simply be to harden language about the relationship with China and portray China as a bad actor, rather than specifically addressing the sort of local politics of it in terms of the Republican attacks on the administration for not acting sooner," Waddan told Newsweek.
He noted that there seemed to be a hardening in attitudes towards China from both parties, and it may be this rhetoric that Biden will look to tap into.
Rebecca Grant, Ph.D., a national security analyst at IRIS Independent Research, told Newsweek that the balloon should be "paragraph one" of Biden's State of the Union address. "He has to speak to the American people about the threat from China. This is his big chance," she said.
"He should come out with some strong words for China," she added. "Biden I think really misread the American people and we were really a lot more upset about the balloon than the White House ever imagined, so he needs to give us the respect and tell us what he did, why and what his next steps are with China."
However, Grant pointed to his 2022 State of the Union address, which mentioned Afghanistan twice but did not mention the U.S.'s withdrawal six months prior, and noted: "My concern is he will underplay the balloon."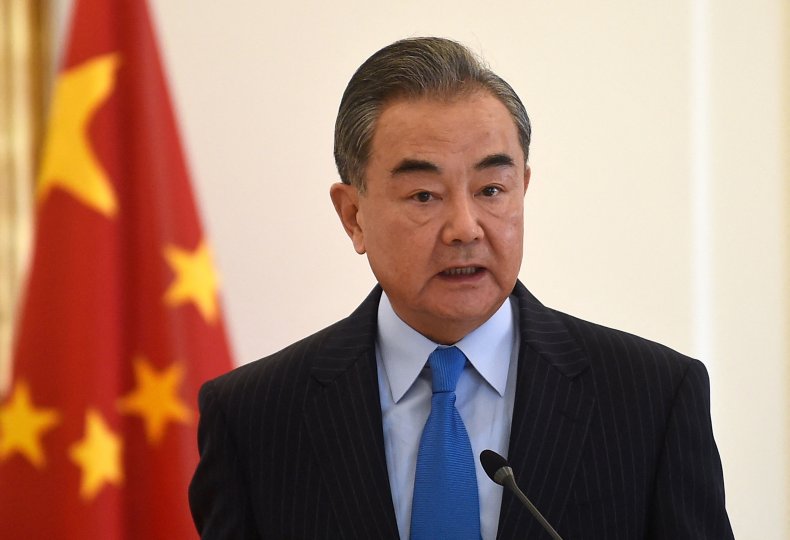 The balloon's appearance in American skies came just days before an anticipated trip by Antony Blinken, the Secretary of State, to Beijing, where he had been expected to meet with Chinese leader Xi Jinping—a trip that has now been called off.
Blinken told Wang Yi, China's director of the CCP Central Foreign Affairs Office, in a phone call Friday that the balloon was an "irresponsible act and a clear violation of U.S. sovereignty," according to a readout. China on Monday maintained it was a civilian craft.
The Biden administration had hoped to rebuild a fractious relationship with China in recent years. Tensions were inflamed by a trip to Taiwan—which China regards as part of its territory—by the then-House Speaker Nancy Pelosi last August; trade ties have also been strained, with China launching a World Trade Organization case against the United States in December after the Biden administration imposed export controls on its semiconductor industry. But now U.S. rhetoric may flip.
"The big question is still: What is Biden's strategy?" Grant commented. "According to Blinken it's 'invest, align and compete'—but that's not enough with China being deliberately provocative; they don't play by the same rules as we and our allies do, and this is Biden's chance to point that out and tell us what he's going to do about it."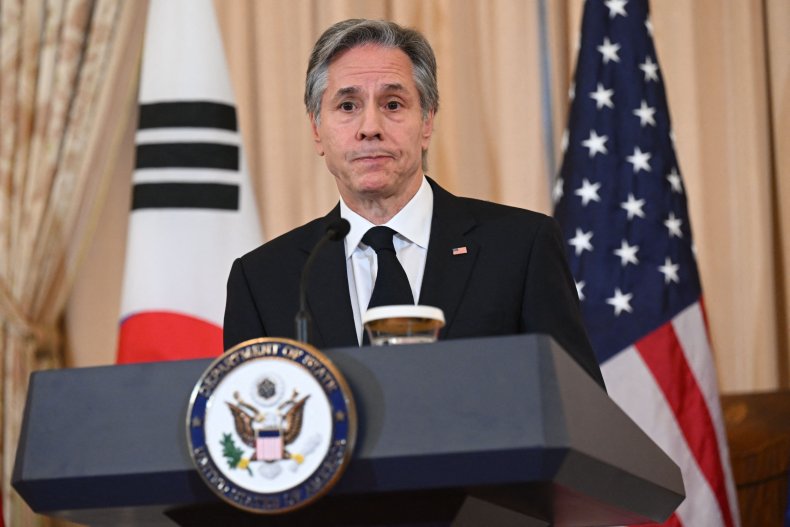 Waddan said the rhetoric "will stay flipped for a bit," but added: "The question that is more difficult is how the Chinese react. Do they up the ante in terms of the hostile rhetoric? Or does Blinken actually go to Beijing in three months' time, or whatever, with this incident not exactly brushed under the carpet but not still center stage?"
Blinken's trip to Beijing was "to try and get past" the China skepticism among Democrats, Waddan said. "The question is whether we get back to where we were in three months or so, or whether things will have deteriorated further?—and I think that is really unpredictable."
Grant, on the other hand, was clear what she thought the Biden administration should outline in the speech. She said: "China has abandoned any pretext of building bridges with us. The West spent 20 years trying to make China a full global partner. China has rejected that; the White House needs to acknowledge that. It's now a matter of American national security."
Newsweek has contacted the White House for comment.