Joe Biden Condemns Violence Surrounding Protests, Says George Floyd's Name Will Not Be a Hashtag
Presumptive Democratic presidential nominee Joe Biden criticized the violence that has arisen alongside protests over the killing of George Floyd, while also expressing his support for peaceful demonstrators.
"We are a nation in pain, but we must not allow this pain to destroy us. We are a nation enraged, but we cannot allow our rage to consume us. We are a nation exhausted, but we will not allow our exhaustion to defeat us," Biden said in an official statement released on Sunday.
Biden said that the nation was clearly "furious at injustice," emphasizing the "rawness of trauma" experienced by people of color nationwide.
"Protesting such brutality is right and necessary," the former vice president said. "It's an utterly American response. But burning down communities and needless destruction is not. Violence that endangers lives is not. Violence that gust and shutters businesses that serve the community is not."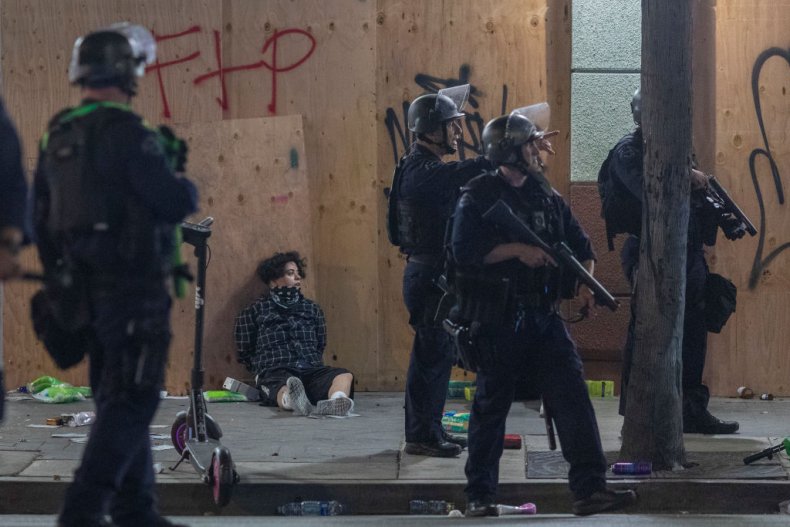 The Democratic candidate added that in order to bear the "anguish" of the killing of Floyd, Americans should "turn all that anguish to purpose." He went on to lay out what he would do if elected to ensure justice was carried out.
"As president, I will help lead this conversation – and more importantly, I will listen. I will keep the commitment I made to George's brother, Philonise, that George will not just be a hashtag," he said. "We must and will get to a place where everyone, regardless of race, believes that 'to protect and serve' means to protect and serve them. Only by standing together will we rise stronger than before."
Newsweek has reached out to the Biden campaign for further comment.
Floyd, a black man, died last Monday after he was detained by police in Minneapolisfor allegedly attempting to use a counterfeit bill. A video of the arrest quickly went viral online showing white officer Derek Chauvin with his knee on Floyd's neck and pinning him down, as Floyd yells "I can not breathe" repeatedly.
Despite Floyd's pleas and concern expressed by onlookers, the officer did not remove his knee from the man's neck for nearly nine minutes. Floyd was later pronounced dead at a nearby hospital.
Politicians, including Republicans and Democrats, as well as police officers and departments across the country were quick to condemn the violence. Four Minneapolis police officers involved in the incident were fired and Chauvin was charged with third-degree murder.
The killing has sparked nationwide protests, as Black Lives Matters activists and their supporters continue to call for systemic change in how police departments across the country operate. Alongside the demonstrations, many businesses have been looted and police buildings and vehicles have been set on fire. Multiple major cities across the country have set curfews as the national guard has been deployed to assist local police.
Minneapolis Mayor Jacob Frey said on Saturday that white supremacists were behind some of the looting in his city.
"We are now confronting white supremacists, members of organized crime, out-of-state instigators, and possibly even foreign actors to destroy and destabilize our city and our region," Frey tweeted.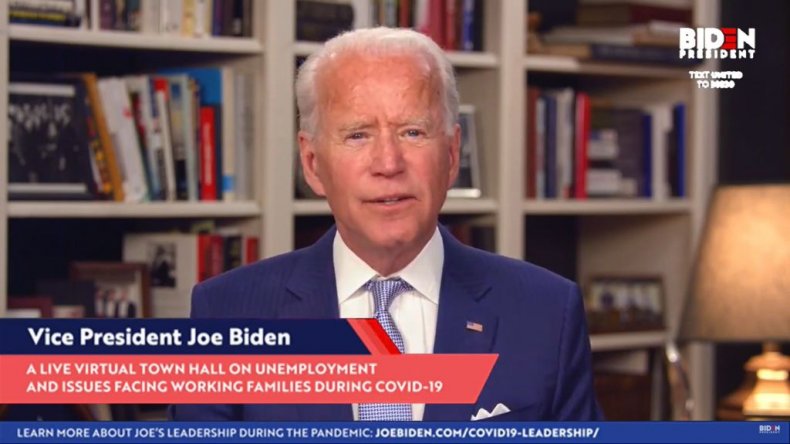 While President Donald Trump, like Biden, has expressed his condolences for the family of Floyd and called for justice to be served, he has also drawn outrage after he appeared to suggest that demonstrators should be shot.
"When the looting starts, the shooting starts," the president tweeted on Friday morning. Many quickly noted that the phrase comes from the Civil Rights era and was used by a white police chief to encourage violently cracking down on protests. Twitter took the extraordinary step of placing a warning on Trump's tweet and blocking it from being retweeted, noting that it violated the platform's policy against "glorifying violence."
Trump later attempted to walk back the comment, saying that he did not know the racist history of the phrase. He also said that he was trying to warn looters that they were risking their lives, not threatening to shoot them.
Speaking on Saturday, Trump voiced support for peaceful protests but criticized violence.
"We support the right of peaceful protesters, and we hear their pleas. But what we are now seeing on the streets of our cities has nothing to do with justice or peace," he said.