Biden, Securing Democratic Nomination, Says He Will Enter November Election as the Candidate of a 'United Party'
After he secured enough delegates on Friday to clinch the Democratic nomination, former vice president Joe Biden said that he will go into the election in November as the candidate of a "united party."
Since April, when Bernie Sanders ended his campaign, Biden has been the presumptive nominee for the Democratic party. On Friday he formally reached the 1,991 delegates needed to secure the nomination after results were registered from seven states and the District of Columbia.
Biden has 1,995 delegates, with contests still to come in eight states and three U.S. territories, the Associated Press reported. Meanwhile, Sanders is still collecting delegates in an effort to influence the party's platform at its August convention, The Guardian reported.
Biden is the last person standing out of a large varied field of candidates which fought a tough primary race in which his fortunes ebbed and flowed as he faced a slow start in caucuses, criticism for some debate performances, and allegations of inappropriate contact with women. Former staff assistant Tara Reade has accused him of sexually assaulting her in 1993, which he denies.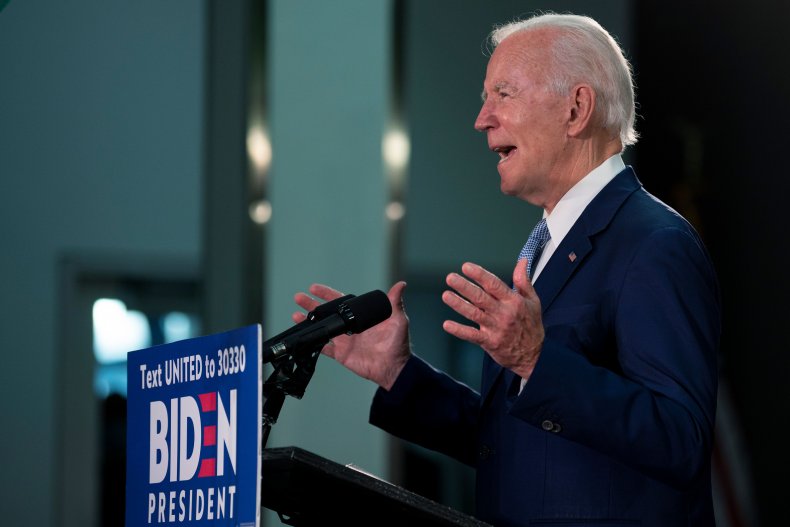 Biden recorded his first win in South Carolina at the end of February. As centrist candidates dropped out ahead of Super Tuesday, Biden won 10 out of the 14 states that day and his momentum continued from there.
By opposing progressive ideas such as a fully government-funded healthcare system, and the Green New Deal's more ambitious proposals, he presented himself as a more moderate candidate who could be more of a threat to President Donald Trump at the ballot box.
In a statement, Biden said: "It was an honor to compete alongside one of the most talented groups of candidates the Democratic party has ever fielded—and I am proud to say that we are going into this general election a united party."
As a contender in his third presidential election, the U.S. he hopes to lead is facing unprecedented challenges, such as the highest unemployment levels since the Great Depression due to the coronavirus and major civil unrest over the death of an unarmed African American man, George Floyd, in police custody.
"I am going to spend every day between now and November 3 fighting to earn the votes of Americans all across this great country so that, together, we can win the battle for the soul of this nation, and make sure that as we rebuild our economy, everyone comes along," Biden said.