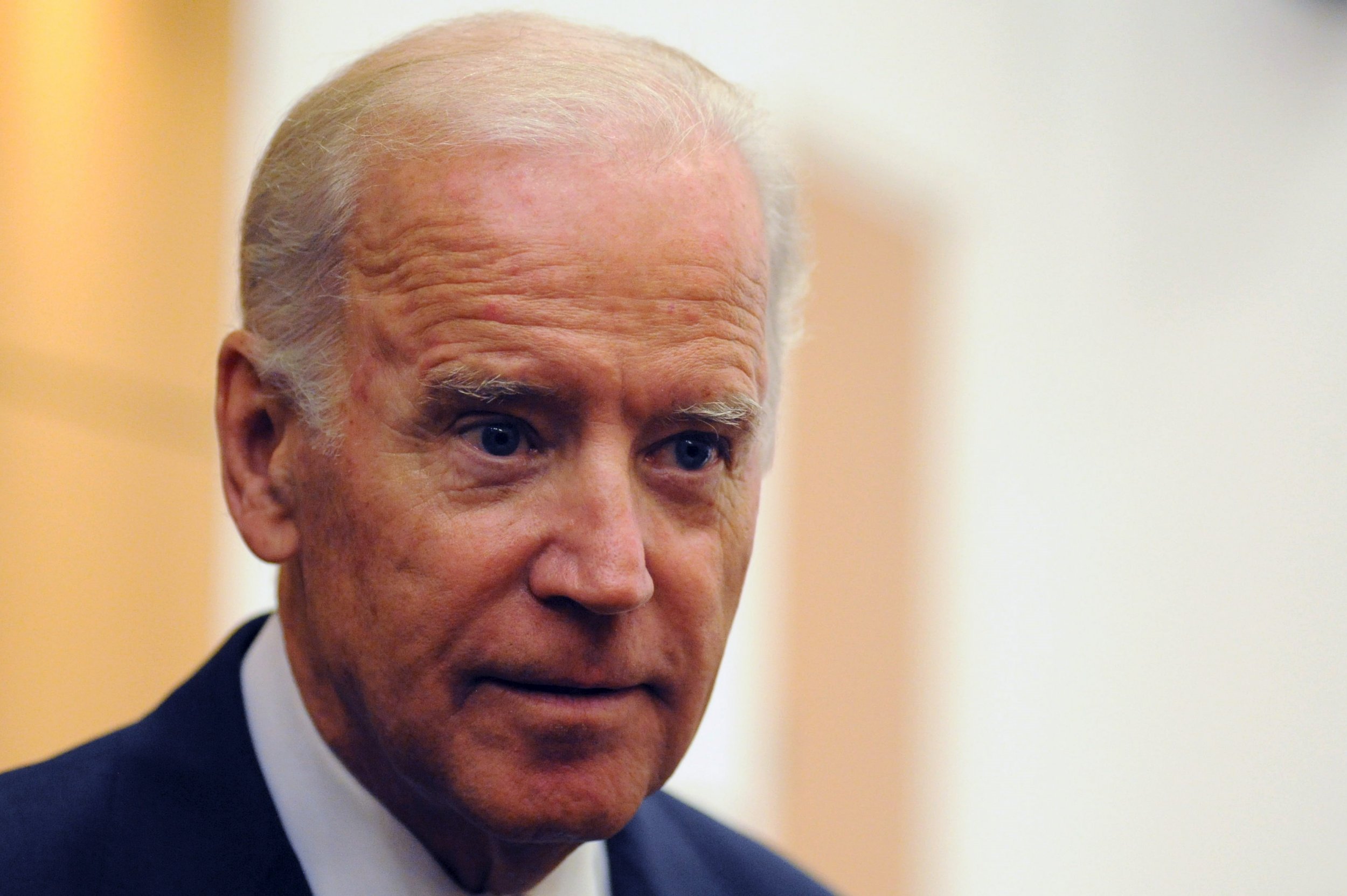 In a moving interview Thursday on The Late Show With Stephen Colbert, Vice President Joe Biden implied that, in the wake of his son's death earlier this year, he isn't yet emotionally ready to campaign for president in 2016.
"I don't think any man or woman should run for president unless, number one, they know exactly why they would want to be president and, two, they can look at the folks out there and say, 'I promise you, you have my whole heart, my whole soul, my energy and my passion to do this,'" Biden told Stephen Colbert on Thursday night. The comedian took over as host of the show after David Letterman retired from his longtime position in May.
"I'd be lying if I said that I knew I was there. I'm being completely honest. Nobody has a right, in my view, to seek that office unless they're willing to give it 110 percent of who they are," Biden added.
Recently, multiple sources have speculated that Biden is exploring a 2016 presidential bid, but he has not declared his candidacy. Just last week, he said he "would not hesitate" to run for president in 2016, as long as he had the energy and his family was on board, considering his son's death. Beau Biden, 46, died of brain cancer in late May.
At the beginning of Thursday's interview, Biden spoke about his grieving process. In 1972, his first wife and 1-year-old daughter Naomi were killed in a car accident.
"I marvel at the ability of people to absorb hurt, and just get back up and most of them do it with an incredible sense of empathy to other people," he said. Colbert told Biden that it will be emotional for many people if he doesn't run for president.
In a new Quinnipiac University poll published on Thursday, likely Democratic voters in Iowa ranked Biden third. He earned 12 percent support, up five percentage points from the same poll in early July. The state is important because it holds the first major electoral event of the nominating process in the presidential election.