Joe Biden Could Be First Election Winner Since Kennedy to Lose Both Florida and Ohio
If Joe Biden is declared winner of the 2020 election, he would become the first person since John F. Kennedy in 1960 to lose both Florida and Ohio and yet still become president.
Biden took 45.2 percent of the votes in Ohio, compared to Republican Donald Trump's 53.4 percent. In Florida, the incumbent secured 51.2 percent, versus Biden's 47.8 percent.
Voting in line with the national ballot every election since 1964, Ohio is often known as the "Bellwether State" and is traditionally seen as representative of the American everyman. Trump winning it for a second time brings him 18 electoral college votes closer to the 270 barrier needed to secure another four years in the White House.
Florida offers 29 electoral college votes, the joint third-most in the country (behind California and Texas), and as such is a key piece of the jigsaw for any would-be president.
If, as looks increasingly likely, Biden wins the 2020 election, it will be the first time since his fellow Democrat Kennedy that the president has failed to carry both states. Indeed, the only time either state has broken from the national ballot since 1960 was in 1992, when George Bush Sr. won Florida on his way to being defeated by Bill Clinton at the polls.
In 1960, the election on November 8 saw Ohio won by Republican Richard Nixon, who beat Kennedy 53.3 to 46.7. Similarly, the Sunshine State also went for the GOP, 51.5 to 48.5. However, Kennedy still won the election and Nixon had to wait for 1968 for his electoral victory (where he took both Ohio and Florida ahead of Democrat Hubert Humphrey).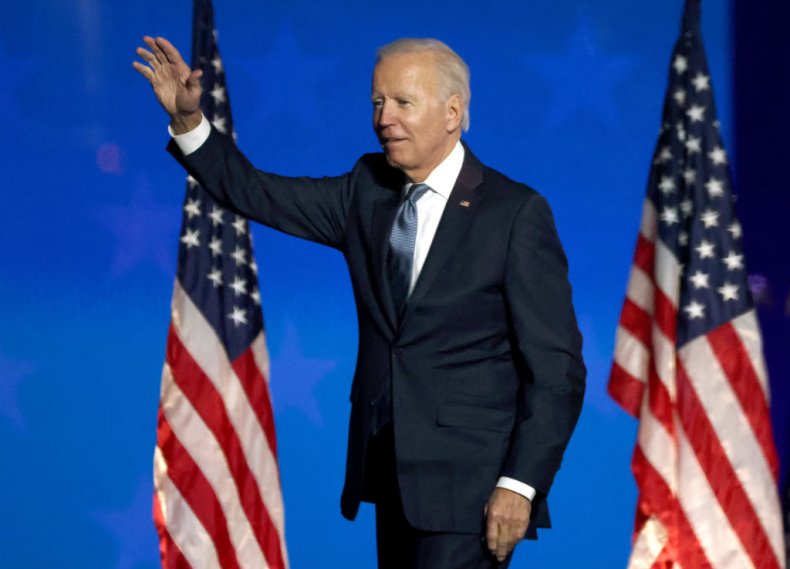 Exit polling has suggested Trump's victory in Florida could be down to an increased support among Latino, non-white and college-educated female voters. He had significant increases in support among all three of the demographics.
New York Representative Alexandria Ocasio-Cortez tweeted that Biden's underperformance in the state was the result of "vulnerabilities" the former VP has with voters of Latin-American heritage.
Both campaigns had focused on Florida in the final days of the campaign. Trump, Biden and former President Barack Obama—a two-time winner in the Sunshine State—all visited Florida in recent days to make a final pitch to voters.
In 2016, Trump won Florida by 1.2 percent over Democrat Hillary Clinton.