AOC Calls Out Democrat 'Vulnerabilities With Latinos' After Biden's Underperformance in Florida
Democratic New York Representative Alexandria Ocasio-Cortez has said that the national Democratic party has "vulnerabilities with Latinos" in response to a news reporting stating that Democratic presidential nominee Joe Biden underperformed with Latino voters in Florida.
Ocasio-Cortez's comment via Twitter included a video and a quote from Yahoo News reporter Hunter Walker which said, "One of the big stories in Florida has been Joe Biden's underperformance with Latino voters. Progressive allies of Biden were raising alarms about this over the summer... He has really struggled on that front."
In the Yahoo News video, Walker noted the Biden campaign had done some Latino outreach during the campaign, but that the Latino vote could be decisive in whether the key battleground state goes for Biden or for Republican President Donald Trump.
In response, Ocasio-Cortez wrote, "I won't comment much on tonight's results as they are evolving and ongoing, but I will say we've been sounding the alarm about Dem vulnerabilities w/ Latinos for a long, long time. There is a strategy and a path, but the necessary effort simply hasn't been put in."
Trump has since won Florida.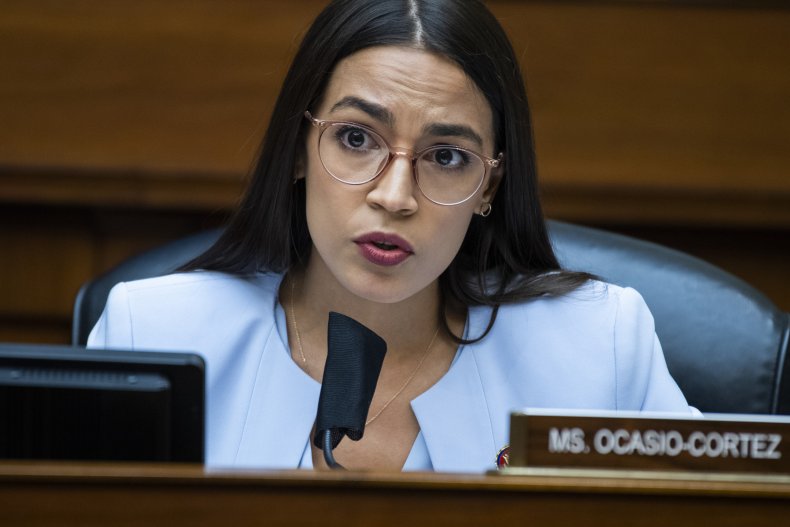 She then linked to a May 2020 Yahoo News article in which Latino political experts lambasted Biden for neglecting the demographic and never addressing his connection to the aggressive deportation policy during the administration of former Democratic President Barack Obama, during which Biden served as vice president.
Under the Obama administration, the U.S. by the Department of Homeland Security deported over 3 million undocumented individuals. In the second presidential debate, Biden distanced himself from the deportations, saying, "We made a mistake. It took too long to get it right."
Biden has said that if he wins the presidency, he would reinstate the Deferred Action for Childhood Arrivals (DACA) program, an Obama-era program that would give the children of undocumented migrants two-year exemptions from deportation with the ability to obtain U.S. work permits.
The Trump Administration attempted to block DACA, but in June, the U.S. Supreme Court stopped the White House's attempts to overturn the program.
The latest national polling from Morning Consult, conducted from October 28 to 31, showed Biden as less popular with Hispanic and Black voters than Democratic presidential candidate Hillary Clinton was in 2016.
Among Hispanic voters, the poll showed 63 percent of Hispanic voters currently support Biden compared to 66 percent of Hispanic voters who supported Clinton in 2016.
An October Pew Research Center report showed registered Latino voters expressing greater confidence in Biden's ability to handle key issues like the coronavirus pandemic, foreign policy and division within the country.
Newsweek contacted the Biden campaign for comment.