Joe Biden's Approval Rating Sinks Below Donald Trump's
President Joe Biden's latest approval rating for May 2022 is lower than former President Donald Trump's rating for May 2018, showing that the latter was more highly regarded by the public at the same points in their presidencies.
Comparing May 20, 2018, to May 20, 2022, Trump's lead over Biden was not by much, according to the data shared by FiveThirtyEight. Biden scored an approval rating of 40.7 percent, while Trump scored 42.4 percent, a lead of less than 2 percentage points.
The FiveThirtyEight data considers several different polls and takes into account the quality, recency, sample size and partisan tendencies of each one.
In recent months, the Biden administration has been plagued by criticisms over issues like rising inflation, border policies and a nationwide baby formula shortage that is leaving many American families in fear or despair. A new poll from The Associated Press-NORC Center for Public Research released Friday showed that Biden's approval rating dipped to 39 percent, the lowest of his presidency, signaling trouble for the Democratic Party ahead of the coming midterm elections.
The AP poll shows that Democrats in particular have been losing favor for the president. Of the Democratic respondents, 33 percent said that the country is heading in the right direction, compared with the 49 percent who said so in April. Biden was also given a 73 percent approval rating among Democrats, a large decrease considering that his rating in previous AP-NORC polls from 2021 was never below 82 percent.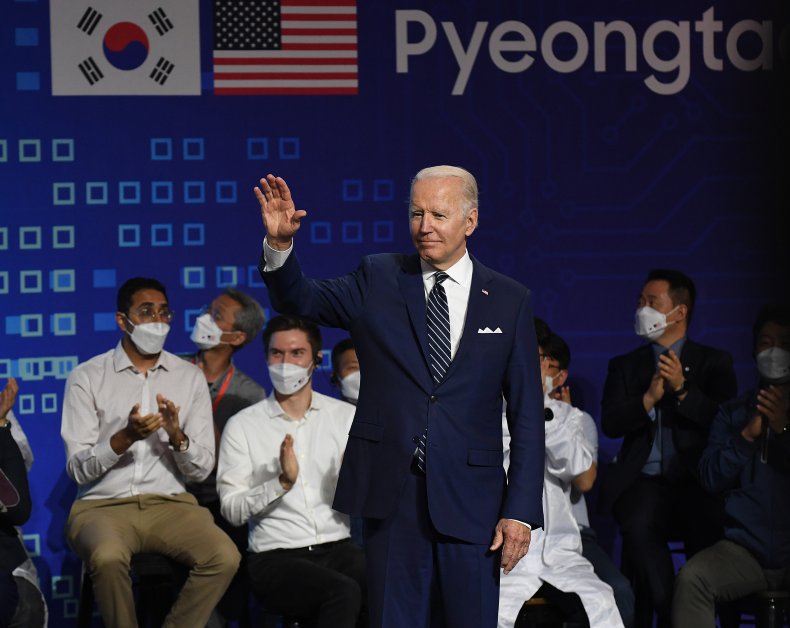 Despite the negative implications for his approval on Friday, Biden touted what he said were record-low state unemployment rates. He said in a statement that combatting inflation is his "top priority," but also pointed to job creation as an indicator of economic recovery.
"Americans across the country are back to work at a historic level," the statement read. "Right now, workers in Alabama, Alaska, Arizona, Georgia, Idaho, Indiana, Kansas, Kentucky, Minnesota, Mississippi, Montana, Nebraska, South Dakota, Tennessee, Utah, West Virginia, and Wisconsin are less likely to be unemployed than in any other time on record. The unemployment rate did not increase in any of our 50 states."
While the FiveThirtyEight data and AP-NORC poll may indicate otherwise, Biden wasn't always so lowly regarded in polling.
A FiveThirtyEight graph of Biden's approval and disapproval ratings over time shows that he started his presidency with a higher approval than disapproval rating on the first recorded day shortly after his January 20, 2021, inauguration. On January 23 last year, he had a 53 percent approval rating and a 36 percent disapproval rating.
But as more time has passed, the two ratings have flipped. Since the end of August 2021, his disapproval rating has been the higher of the two measures and has steadily ticked up as his approval rating steadily ticked down. As of Friday, his disapproval rating stood at 53.9 percent.
For Trump, a separate FiveThirtyEight graph showed that he also entered his presidency with a higher approval than disapproval rating. Though, the difference between his two ratings was not as large as Biden's—he had a 45.5 percent approval rating and a 41.3 percent disapproval rating on January 23, 2017.
By early February 2017, Trump's approval rating was the higher of the two measures. Both ratings maintained a mostly straight course throughout the rest of his presidency.
But following the January 6, 2021, Capitol riot, Trump's approval rating shot down several percentage points, and vice versa for his disapproval rating. On January 20, 2021, he ended his presidency with a 38.6 percent approval rating and a 57.9 percent disapproval rating.
Newsweek reached out to a Trump spokesperson and the White House for comment.