John Kelly's Only Regret Is Not Taking White House Job Sooner, Despite 'Times of Great Frustration'
General John Kelly sought to dispel persistent rumors of an imminent departure from his job as White House chief of staff in an interview with NPR's John Burnett airing on Friday.
Kelly spoke about his "close relationship" to President Donald Trump, with whom he spends as many as eight hours a day, and revealed that not only has he never considered leaving the role, but that his only regret is that he wasn't there from the beginning.
"In retrospect, I wish I had been here from day one," he told the broadcaster. "I think in some cases in terms of staffing or serving the president that first six months was pretty chaotic, and there were people some people hired that maybe shouldn't have," he added.
The retired Marine Corps general initially joined the Trump administration as Secretary of Homeland Security, but stepped up to the role of chief of staff in July to replace his ousted predecessor Reince Priebus.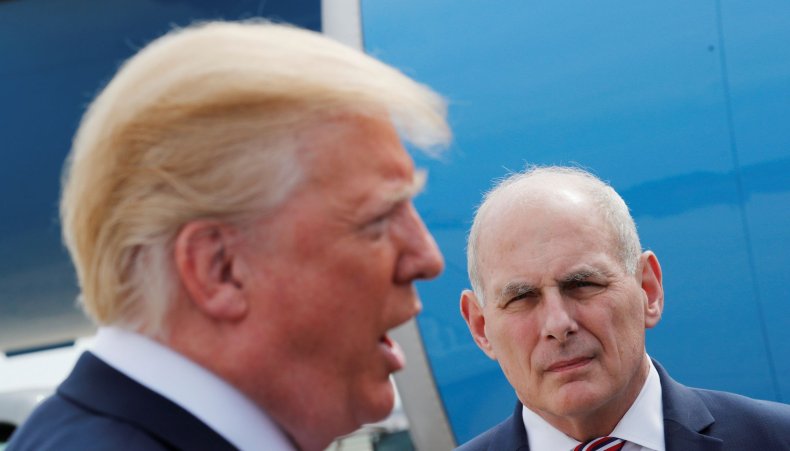 Reports of clashes with Trump on a series of issues, from the border wall to the role of First Daughter Ivanka Trump in the White House have plagued Kelly for months.
Recently, an explosive report published by NBC News citing several unidentified White House staffers alleged Kelly repeatedly called Trump an "idiot" and that the chief of staff was waiting to reach the one-year anniversary of his role in July before leaving. At the time, Kelly told NBC the story was "total BS."
In the NPR interview, Kelly called Trump both "super smart" and a "pretty bright guy" and said he never considered leaving the White House despite "times of great frustration," due to media reports about himself or his colleagues that have led him to "wonder whether it's worth it to be subjected to that."
Kelly conceded that Trump does not always follows his advice. "My view is to speak truth to power. I always give my opinion on everything. He always listens. Sometimes he takes the opinion, sometimes he doesn't."
Kelly also discussed Trump's feelings over the investigation into Russia's interference in the 2016 election carried out by special counsel Robert Mueller. "It may not be a cloud but certainly the president is, you know, somewhat embarrassed, frankly," Kelly said. "When world leaders come in, you walk in and you know the first couple of minutes of every conversation might revolve around that kind of thing."