John "Steve" Weisert, a 74-year old victim of a mass shooting at a FedEx facility in Indianapolis, Indiana, was planning to celebrate 50 years of marriage this fall.
Weisert was the oldest victim out of eight people who were killed Thursday evening when a gunman opened fire first outside of the facility in the parking lot, and then inside the building.
His wife, Mary Carol Weisert, said the couple was planning to celebrate five decades of marriage together later this year. She added that Weisert had been working at the FedEx facility for about four-and-a half years.
"He's just a package handler, a retired professional engineer, but after retirement he wanted to keep working. We had some things we needed to pay off, so he took this job," Mary Carol Weisert told WTHR on Friday.
Mary Carol Weisert told the news outlet that she knew something was wrong on Thursday evening when her husband wasn't home on time.
"They get paid on Thursday night. Usually the other days of the week, like Monday to Wednesday and Friday, he's home maybe 11:30, but sometimes he's later when they get the pay checks. So, not seeing him at 12:30, 1 o'clock, 1:30...I just panicked," Weisert said. "I thought maybe he had an accident or run off the road or anything, cause he's older. And they said 'no, it's worse than that. There was a mass shooting,'" she said.
"I just immediately horror, terror, horror, fear, shock. I mean, you know, I don't know how else to describe it. Actually it bothered me physically. I started shaking like a leaf," she added.
Weisert was identified by police on Friday evening as one of eight victims killed. The shooting suspect, 19-year-old Brandon Scott Hole, took his own life during the incident. Hole was a former FedEx employee.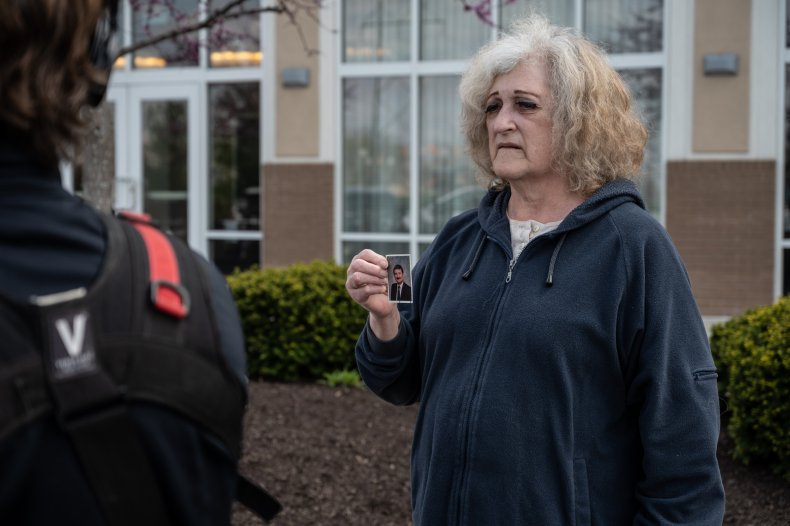 Authorities were called to the scene on Thursday shortly after 11 p.m. Eastern time. According to police, Hole killed four people when he began randomly firing his gun outside of the facility's parking lot. Upon entering the building, Hole fatally shot four more victims and injured several others before taking his own life.
"There was no confrontation with anyone that was there," Deputy Police Chief of the Indianapolis Metropolitan Police Department, Craig McCartt, said Friday. "There was no disturbance, there was no argument. He just appeared to randomly start shooting."
The other victims have been identified as Matthew R. Alexander, 32; Samaria Blackwell, 19; Amarjeet Johal, 66; Jasvinder Kaur, 64; Jaswinder Singh, 68; Amarjit Skhon, 48; and Karlie Smith, 19.
Four of the victims—Johal, Kaur, Singh and Skhon—were members of the Indianapolis Sikh community, according to the local Sikh Coalition. Followers of the Sikh religion mostly come from India and Indian families.
FedEx released a statement on the shooting Friday.
"We are deeply shocked and saddened by the loss of our team members following the tragic shooting at our FedEx Ground facility in Indianapolis," the statement read. "Our most heartfelt sympathies are with all those affected by this senseless act of violence. The safety of our team members is our top priority, and we are fully cooperating with investigating authorities."
The Indianapolis attack is the latest in a series of mass shootings across the country. Last month, a gunman killed eight people at multiple spas in the Atlanta area. In the same week, 10 people died after a shooter opened fire at a supermarket in Boulder, Colorado.
Indianapolis Mayor Joe Hogsett tweeted Friday morning that the city was "confronted with the horrific news of yet another mass shooting, an act of violence that senselessly claimed the lives of eight of our neighbors."
On Saturday, the Indianapolis Metropolitan Police Department (IMPD), told Newsweek that police are still investigating a motive behind the attack.
"IMPD is still actively working on this investigation. Even though the the scene has been released the process of reviewing all the evidence and interviews, then evaluating the information continues. Detectives continue to work with our federal partners to investigate any possible motive for this tragedy."