Depp, Heard 'Pop Culture Boxing Ring' Overshadows Burden of Proof
The defamation trial of Johnny Depp and Amber Heard is coming to an end on Friday after six weeks of dominating news cycles and social media discourse.
Closing arguments are being heard from both sides but regardless of the jury's verdict, the trial has already played out significantly on social media with Heard bearing the brunt of the negative scrutiny.
Depp 58, sued his ex-wife Heard, 36, for $50 million for defamation over an op-ed published by The Washington Post in 2018, in which she said she was a victim of domestic abuse. While Heard didn't name her ex-husband in the piece, his legal team has argued it was obvious she was referring to him. Heard, meanwhile, has countersued for $100 million for damages.
Harrowing testimony from both parties was heard throughout the trial, with both Depp and Heard alleging instances of violence and abuse against the other.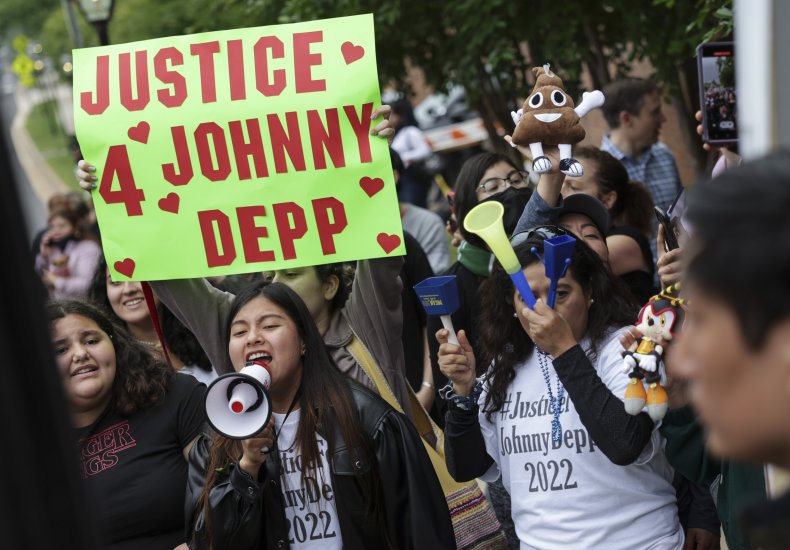 As this is a civil case the jury simply has to decide which side of the dispute they believe to be more likely.
Regardless of the outcome, one lawyer says that the public will have likely made up their minds with the countless viral moments this trial has produced.
"We cannot know what decision the jury will come to," Eva Wallace, reputation & privacy lawyer at Vardags, told Newsweek. "As Heard has openly said in Court that she wrote the op-Ed about Johnny, it may well play a part in how the jury decide, but their decision will also be based on all the other evidence they've seen since this trial began."
Regarding social media, Wallace said that the trial has become a media show.
"Depp v. Heard has become a media spectacle; a pop culture boxing ring that has invited the court of public opinion to decide, unhindered by burden of proof or thorough evidential analysis. We saw this already after Heard's mentioning of Kate Moss during her testimony."
Wallace continued: "Notably, however, despite the livestreaming of the trial, there will be many who derive their opinion from short, isolated snippets of information on social media, which may well be strategically presented in a format to persuade the viewer/reader to believe a certain standpoint.
"This is something we have seen in abundance since the beginning of the trial in early April."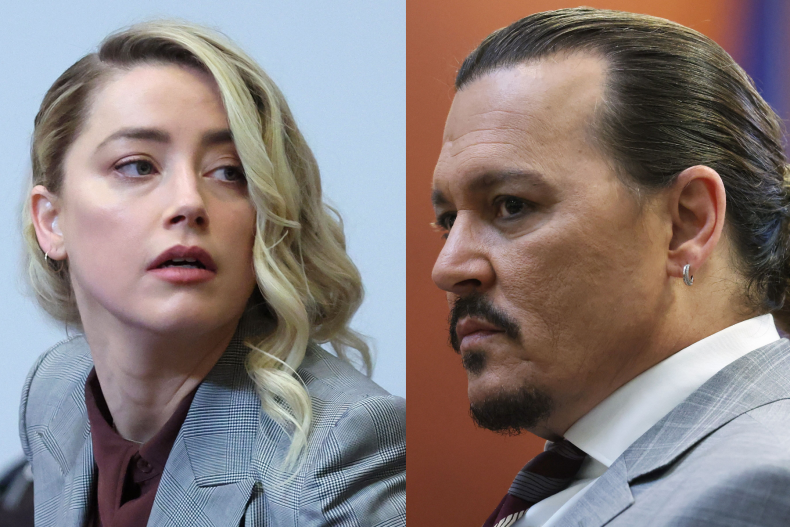 During Thursday's proceedings at the courtroom in Fairfax, Virginia, Heard broke down in tears as she revealed to the jury how she had faced death threats and mockery online from members of the public during the trial.
"I receive hundreds of death threats regularly, if not daily. Thousands since this trial has started—people mocking my testimony about being assaulted," she said while on the stand.
She later said: "This is painful, and this is humiliating for any human being to go through. Perhaps it's easy to forget that, but I'm a human being," adding: "I hope no one ever has to go through something like this."
Meanwhile, on May 19, social media forensic expert Ron Schnell testified that the millions of tweets using the "#JusticeForJohnny" hashtag were "all" negative toward Heard.
Follow Newsweek's live blog for trial updates.