TikTok Played 'No Role' in Johnny Depp Victory, Lawyer Ben Chew Says
Johnny Depp's lawyer has dismissed claims that his client's success in his defamation trial against Amber Heard was influenced by the A-lister's popularity on social media.
Ben Chew told Good Morning America on Wednesday (June 8) that he believed fans' support for the star online, and on platforms such as video-sharing site TikTok, did not affect the case. He insisted social media had played "no role whatsoever" in Depp's victory.
The interview began with his colleague, Camille Vasquez, explaining why she thought Depp won.
"I think the key to victory was focusing on the facts and the evidence," she said. "And Johnny's opportunity to speak the truth for the first time… And I think he was able to connect with the jury and the general public and tell what really happened in this relationship."
She didn't specify whether connecting with "the general public" as well as the jury was part of the "key to victory."
Chew was later asked by host George Stephanopoulos: "[Depp] went on TikTok yesterday thanking his supporters on social media. What role did social media play in this verdict?"
Chew replied: "My view is that social media played no role whatsoever. This was a decision made by the jury on the evidence presented by both sides. And, as Camille said, it [the evidence] was overwhelmingly in Mr. Depp's favor."
Heard had described to the jury the abuse she was subjected to on social media by Depp's fans, and some wondered whether she had done herself a disservice by revealing the number of detractors she had online.
After the trial, Amber Heard's lawyer, Elaine Bredehoft, spoke out about the role social media may have played in the trial. She told CBS Mornings on Tuesday: "I think there were a lot of influences here that were beyond our control. And I think the social media—it was like a Roman Colosseum, is the best way to describe the atmosphere here. And I have to believe that the jury, even though they're told not to go and look at anything, they had weekends, they have families, they have social media. And the 10-day period we had, how could they not [look at it]?"
Depp, 58, wasn't in the courtroom for the verdict last week, but was seen celebrating thousands of miles away at a pub in Newcastle in the U.K., where he has been performing with British singer Sam Fender.
When asked how his famous client had taken the news of his victory, Chew said: "He was over the moon. It was like the weight of the world had been taken off his shoulders. And I feel that finally, after six years, he's gotten his life back."
A spokesperson for Heard said on Tuesday that the result was a setback for women's rights and hit out at Depp's lawyers. She said: "It is as unseemly as it is unprofessional that Johnny Depp's legal team has chosen to do a victory lap for setting back decades of how women can be treated in the courtroom. What's next? A movie deal and merchandising?"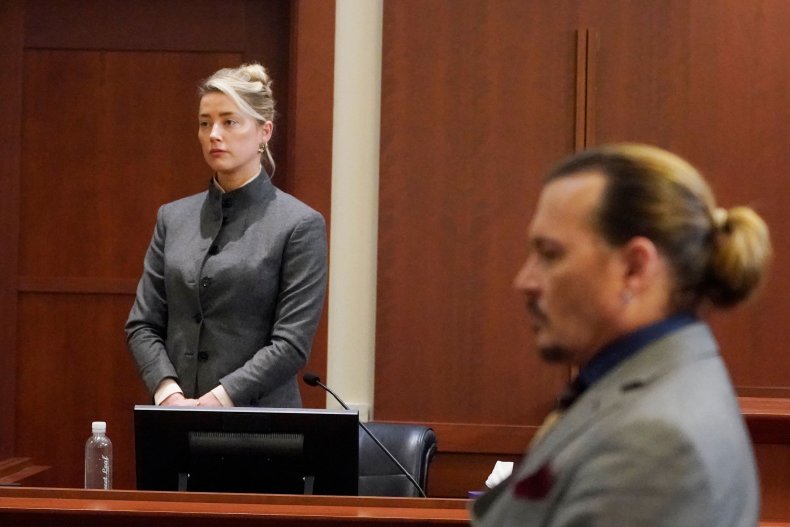 When asked for her response on that comment, Vasquez replied: "I think it's disappointing. We're only speaking about what happened in this case, right? And the facts in this case were overwhelmingly positive for Johnny and the verdict speaks for itself."
When she was asked if she saw Depp's victory as a setback to the #MeToo movement, in which women have been encouraged to speak up about abuse from men including those in Hollywood, she replied: "We do not. We believe that the verdict speaks for itself. The facts are what they were. The jury made a unanimous decision based on those facts."
Discussing what impression Heard had on the jury, her colleague Chew said: "I think there was a real contrast. Johnny took ownership of a lot of things. And it seemed at times, and perhaps it came through to the jury, that she had an answer for everything. And she wasn't taking accountability for anything. And I think that made a difference."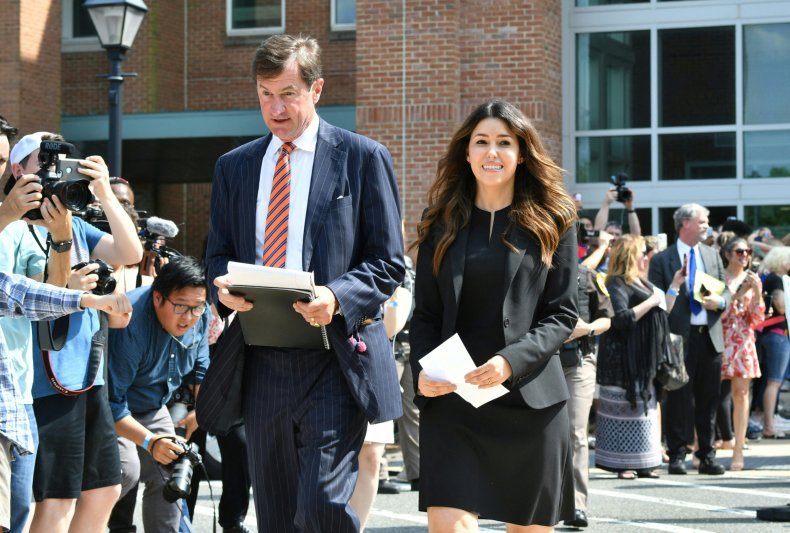 He was then asked whether Depp's legal team would agree to a deal where Depp would waive his right to receive the damages he is owed, which Heard says she can't afford, in return for her dropping an appeal.
Chew said: "We can't disclose attorney-client communications. But, as Mr. Depp made clear, and as we both made clear in our respective closings, this was never about money for Mr. Depp. This was about restoring his reputation and he's done that."
Depp had filed a $50 million lawsuit against Heard, 36, over an op-ed published by The Washington Post in 2018, in which she said she was a domestic abuse survivor. She did not name Depp, but his legal team successfully argued it was obvious that she was referring to the star.
The jury awarded Depp $10 million in compensatory damages and $5 million in punitive damages. The judge later adjusted the punitive damages to $350,000, because of a limit set by Virginia law. Heard had countersued for $100 million and the jury awarded her $2 million in compensatory damages for nuisance.
Update 06/08/22, 1:08 p.m. ET: This article was updated to include comment from Amber Heard's lawyer Elaine Bredehoft.