Johnny Depp's impression of Donald Trump has resurfaced online as the actor explains his process for getting into character as the former president.
Long before the recent legal drama involving his ex-wife Amber Heard, and the notorious defamation suit between the ex-spouses, Depp played Trump in the spoof Funny or Die TV movie Donald Trump's The Art of the Deal: The Movie. The comedy movie featuring an all-star cast was released in 2016 in the run-up to the presidential election.
Depp wore heavy prosthetics and a wig for his role as the businessman Trump, but Reddit users have recirculated an interview where Depp explains his process for immitating the voice.
"It's not about being a rich kid or anything like that," Depp told Lawrence Krauss in 2016, "I approached Donald Trump as what you see when you really watch him. There's a pretense, there's something created about him, in a sense of bully-dom,' Depp told the audience watching during a public forum at Arizona State University titled, Johnny Depp & Lawrence Krauss: Finding The Creativity In Madness. "But what he is, I believe, is a brat."
"Also," Depp added, " the absurdity of it, where his sentences might travel." He then started giving his Trump impression, much to the delight of the live audience. The Reddit audience also seemed impressed with the impression.
"Best thing I have seen all day," wrote one user, with another labeling it a "great impression."
Depp's impression wasn't to everyone's taste though. "Weak impression," while another gave a lukewarm reception, "He didn't do bad in the Art of the Deal movie."
"Reddit seems to idolize Depp, so this won't go down well, but that was an awful impression," wrote @BestGrab6, anticipating a backlash.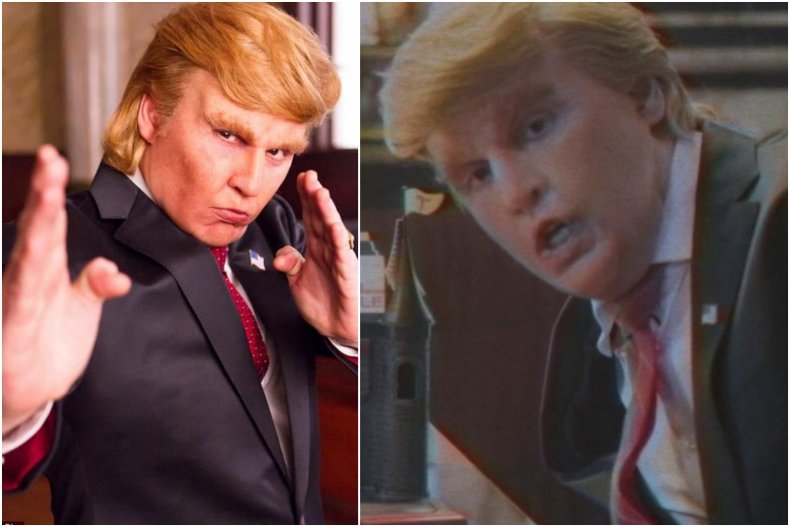 Depp's movie Donald Trump's The Art of the Deal: The Movie was written by Joe Randazzo and intended as a satire on Trump's book Trump: The Art of the Deal. The movie starred Jack McBrayer, Patton Oswalt, Henry Winkler and Ron Howard amongst many others.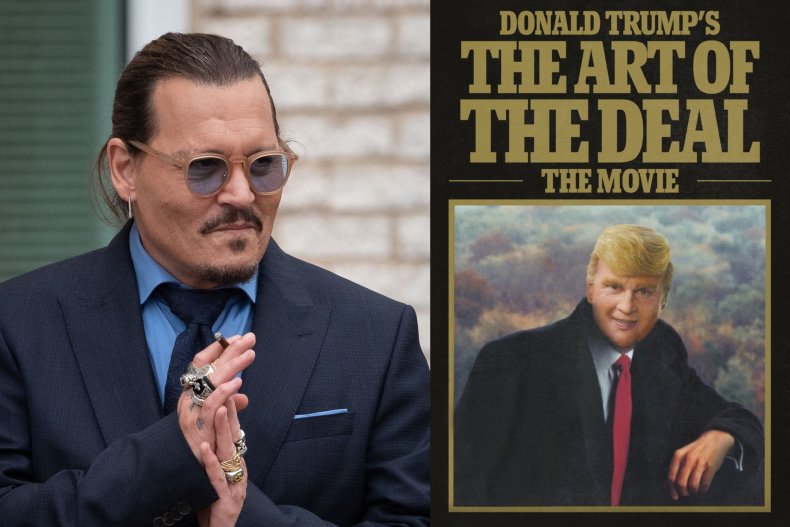 The movie was met with lukewarm reviews at the time, and it holds a middling audience review score on Rotten Tomatoes. On Depp's performance, Brian Lowry of Variety called it a "dead-on impersonation" of Trump.
"[Depp's] vocal inflections and mannerisms create an incredible facsimile of Trump—albeit one that's rooted in the twitchy kookiness of Captain Jack Sparrow," wrote Erik Adams of The A.V. Club.
In 2017, while performing at the Glastonbury music festival, Depp joked about assassinating then-sitting president Trump, though he later apologized for the remarks in a statement made to People.